NASA chief largely backs mainstream science on human-caused warming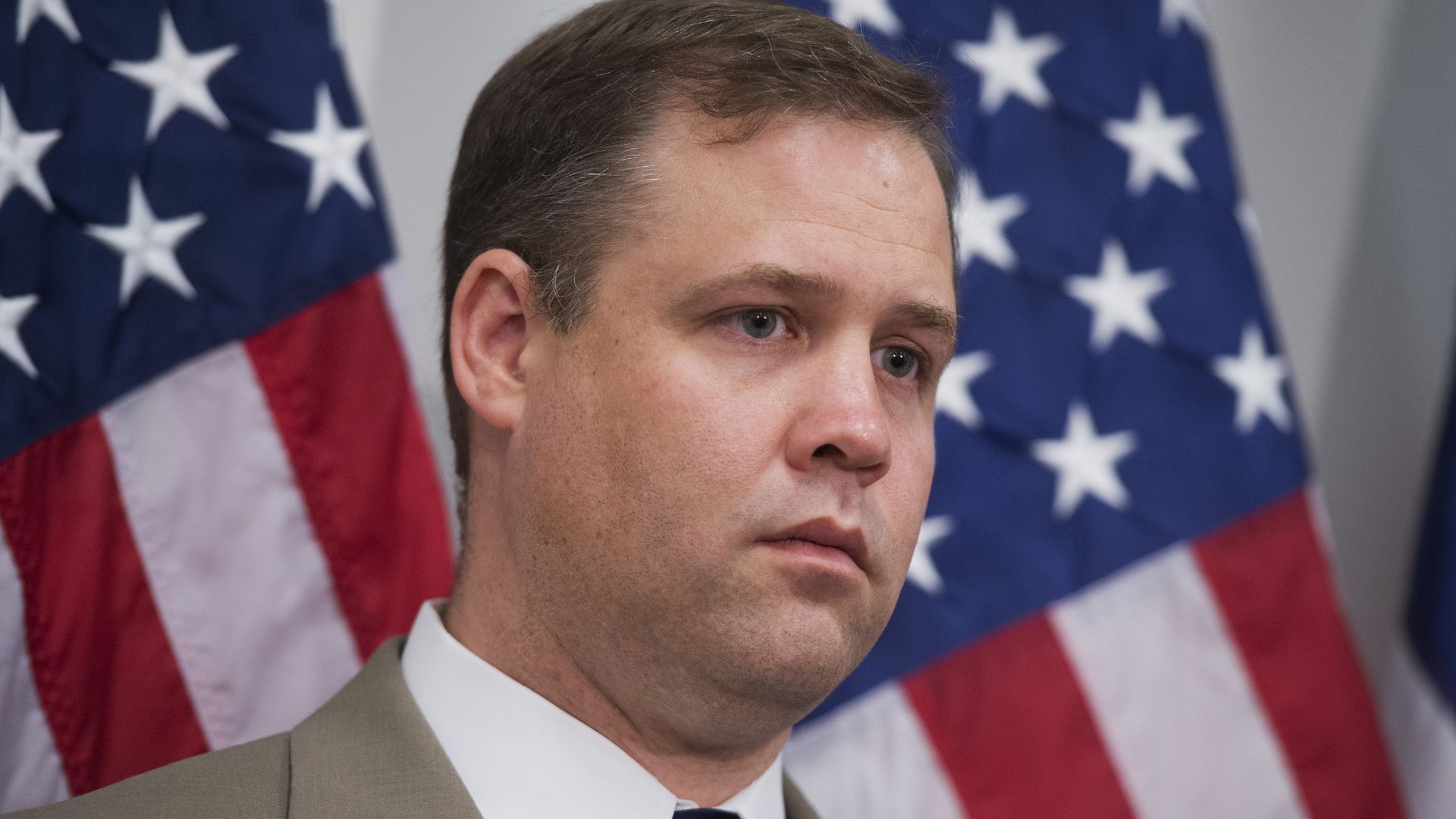 NASA Administrator Jim Bridenstine moved closer Thursday to embracing the scientific consensus that human activities are the dominant cause of global warming.
Why it matters: His comments are the closest that any top Trump administration official has come to endorsing the mainstream scientific view on the effects of human-caused greenhouse gas emissions.
NASA plays a major role in federal climate monitoring and research.
What he said: "I fully believe and know that the climate is changing. I also know that we, human beings, are contributing to it in a major way," Bridenstine told NASA employees at a town hall-style meeting on Thursday.
"Carbon dioxide is a greenhouse gas. We are putting it into the atmosphere in volumes that we haven't seen, and that greenhouse gas is warming the planet. That is absolutely happening and we are responsible for it," added Bridenstine, who was sworn in last month.
The context: The comments Thursday by Bridenstine, a former GOP congressman, appear to signal a shift from his remarks during his Senate confirmation hearing last year. During that hearing, he said humans have contributed to warming but demurred on the extent.
Bridenstine was confirmed in a close 50-49 Senate vote in mid-April, generating Democratic opposition in part because of his positions on climate change.
One level deeper: He also discussed NASA's work on the topic. "NASA is the one agency on the face of the planet that has the most credibility to do the science necessary so that we can understand it better than ever before," Bridenstine said Thursday.
He said the White House fiscal year 2019 budget request for Earth sciences is higher than three of the budgets passed during the Obama years.
Bridenstine also said that the omnibus spending bill recently passed and signed by the president provides the second highest Earth science budget in NASA's history.
"We need to make sure that NASA is continuing to do this science, and we need to make sure that this science is void and free from partisan or political kind of rhetoric," he added, noting that the agency follows guidance set out by the nonpartisan National Academy of Sciences.
Go deeper