Kilauea rumbles toward a potentially bigger eruption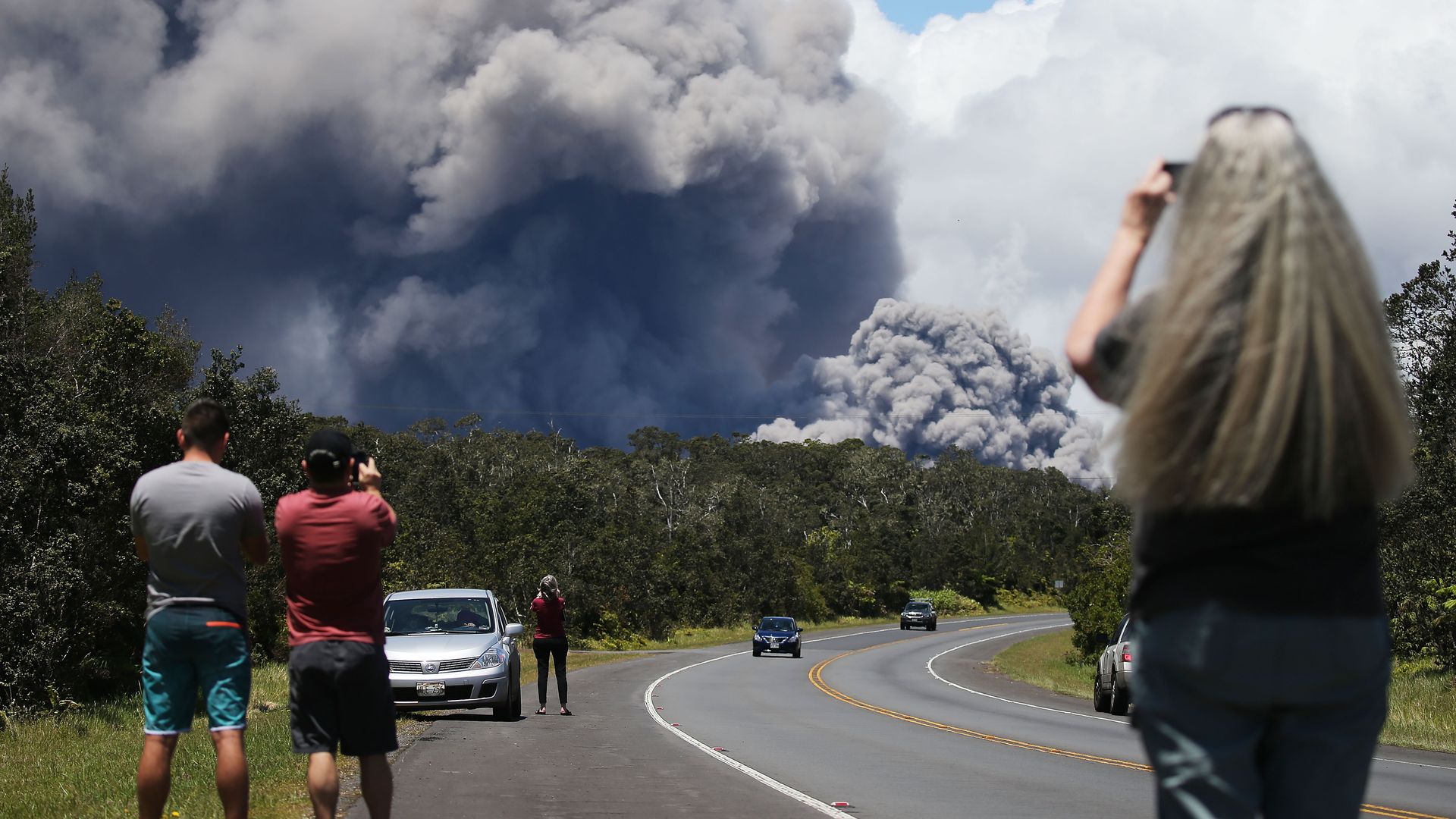 The Hawaiian Volcano Observatory said in a statement on Wednesday that the Kilauea Volcano is continuing to deflate, resulting in strong earthquakes and a drop in the lava column.
Why it matters: The sinking of the lava column means there's a higher likelihood of steam-driven explosions. The quakes felt on Wednesday, measuring up to 4.4 magnitude, have caused damage to roads and buildings, per the HVO. Axios' Andrew Freedman reported earlier on Wednesday that the eruption, which began at the beginning of the month, is in a "new, more dangerous phase and shows no signs of stopping."
Go deeper