Energy jobs grow despite solar dip in 2017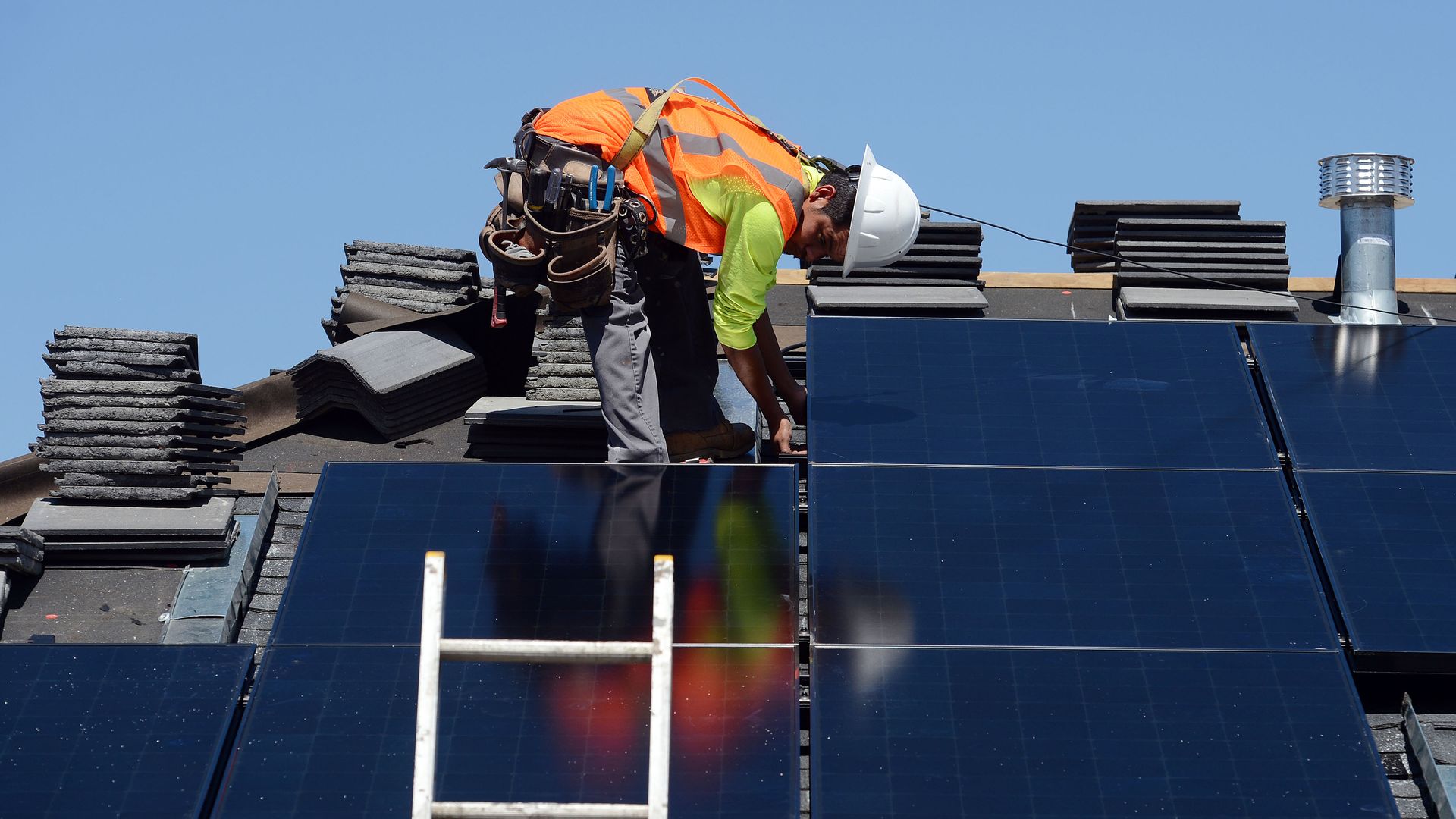 A detailed new report shows that employment in U.S. energy industries grew by 133,000 jobs in 2017 despite the first dip in solar-related employment in several years.
The big winner: The energy efficiency sector alone represented half the growth, adding a net 67,000 new jobs, according to the report.
It was released by the National Association of State Energy Officials and the Energy Futures Initiative, a nonprofit led by former Energy Secretary Ernest Moniz.
Solar dip: Solar energy companies employed roughly 350,000 on a full- or part-time basis last year, a loss of 24,000 that represents the sector's first employment dip since this dataset was collected in 2010.
"The reasons for this decline are still unclear, but could include an increase in labor productivity, market saturation for residential solar, and/or concern over solar panel tariffs," the report states.
Here are a few other snapshots...
Employment related to coal-fired power generation held steady at 92,000, while jobs in natural gas-fired power grew by 19,000 — a trend consistent with electricity sector market share that gas and renewables have taken from coal.
Wind industry employment grew by around 6% to 107,000.
"Jobs in oil and natural gas extraction and coal mining each increased slightly with oil growing by 1.5 percent," the report states.
Go deeper: The Washington Examiner breaks down the report here, while Bloomberg has a helpful chart comparing sectors here.
Go deeper