Trump financial report lists reimbursement to Michael Cohen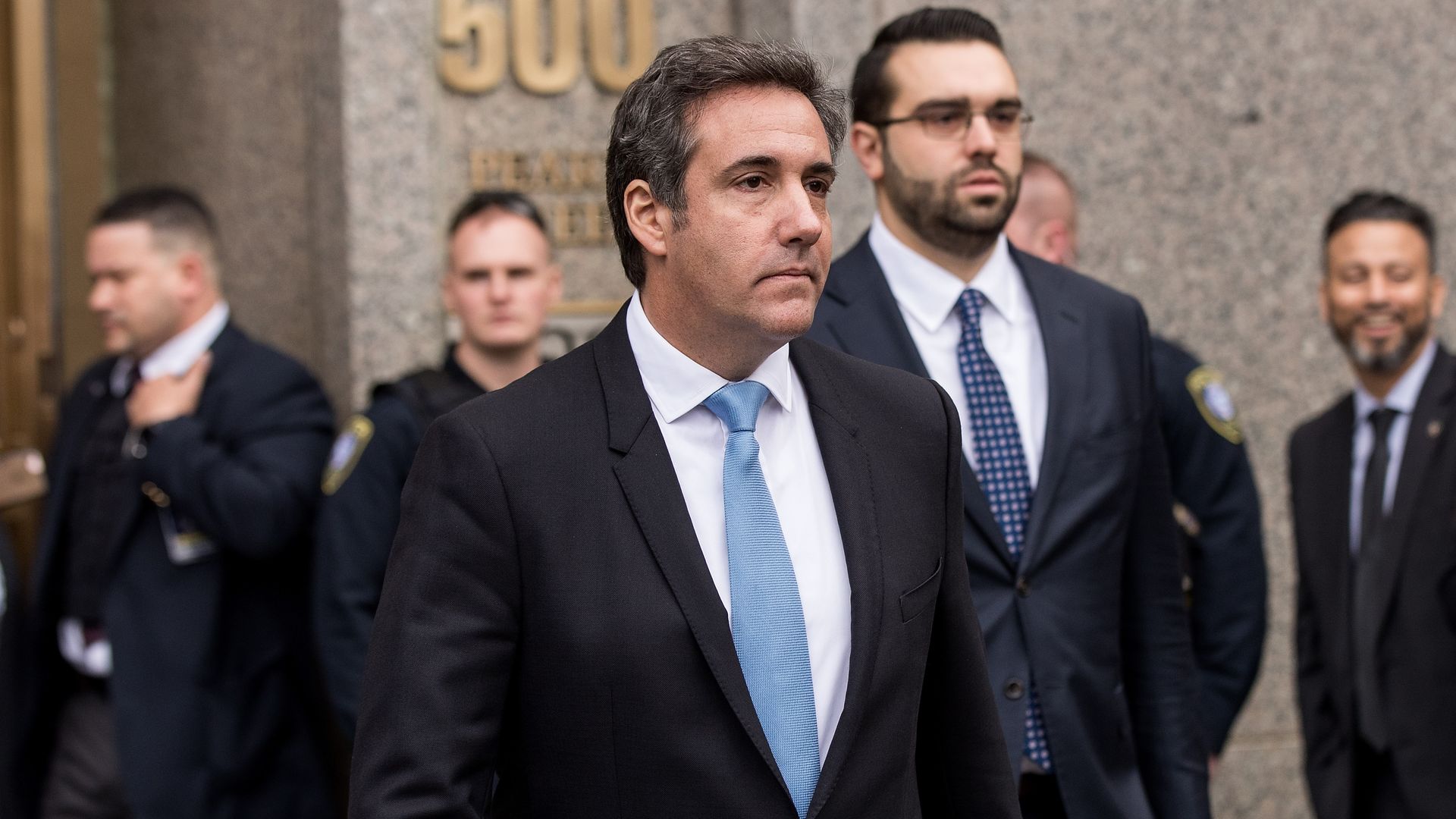 The financial documents President Trump disclosed to the Office of Government Ethics on Wednesday showed that he payed more than $100,000 to his personal attorney, Michael D. Cohen, as reimbursement for payment to a third-party, reports The New York Times.
Why it matters: The report didn't specify what the payment was for, but Cohen has admitted to paying $130,000 in hush money to Stormy Daniels prior to the 2016 presidential election. The report also seems to confirm the statement made by Trump's new attorney, Rudy Giuliani, who said during an interview with Fox News' Sean Hannity that Trump had reimbursed Cohen for the payment.
What else we've learned:
A footnote in the documents said Cohen had asked for a reimbursement for expenses incurred in 2016 between $100,001 and $250,000, which Trump repaid in full last year, per the Times.
The Office of Government Ethics said Trump should have included that payment in the financial disclosure form he filed last year, reports Politico.
The disclosure also said that Trump's Washington hotel generated $40.4 million last year, and $25.1 million for Mar-a-Lago resort in Florida where the president frequently vacation or spends his weekends.
Go deeper