Tesla's split-screen day for Model 3 production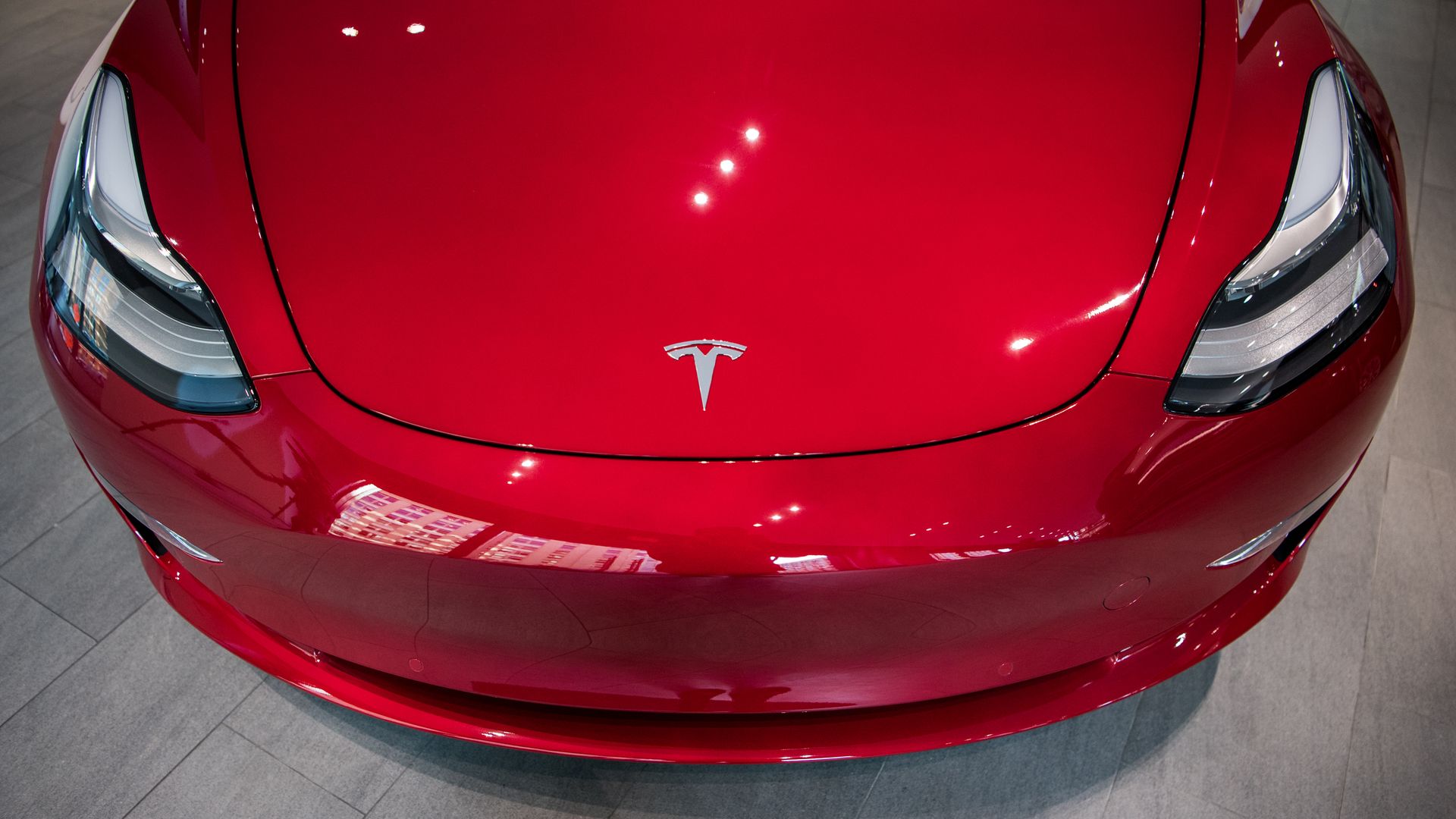 The last 24 hours have brought good and bad news for Tesla, which is grappling with the troubled production ramp-up of the Model 3 sedan and the exit of some top executives.
Why it matters: Investors and analysts are watching carefully to see whether Musk can make good on his pledge to finally reach a production rate of 5,000 Model 3s per week by mid-year.
Losing confidence: Per CNBC, a research note by Morgan Stanley analyst and longtime Tesla optimist Adam Jonas signaled his concern that the company's Model 3 woes could linger and slashed his stock price forecast:
"It is our view that the challenges in ramping up Model 3 production reflect fundamental issues of vehicle design, manufacturing process, and automation levels that can weigh against the profitability of the vehicle."
But, but, but: An internal company email Tuesday from CEO Elon Musk, obtained by the tech site Electrek, states: "It is looking quite likely that we will exceed 500 vehicles per day across all Model 3 production zones this week."
The email implies they're on the cusp of already getting to over 3,500 per week, well above the 2,270 level the company said it reached in April.
The big picture: Tesla's fate is tethered to the success of Model 3. It's a vehicle imagined as a mass-market EV that can compete directly with popular mid-priced gasoline-powered sedans manufactured by the world's biggest automakers.
Go deeper