Mexican presidential frontrunner spells tension for U.S.–Mexico ties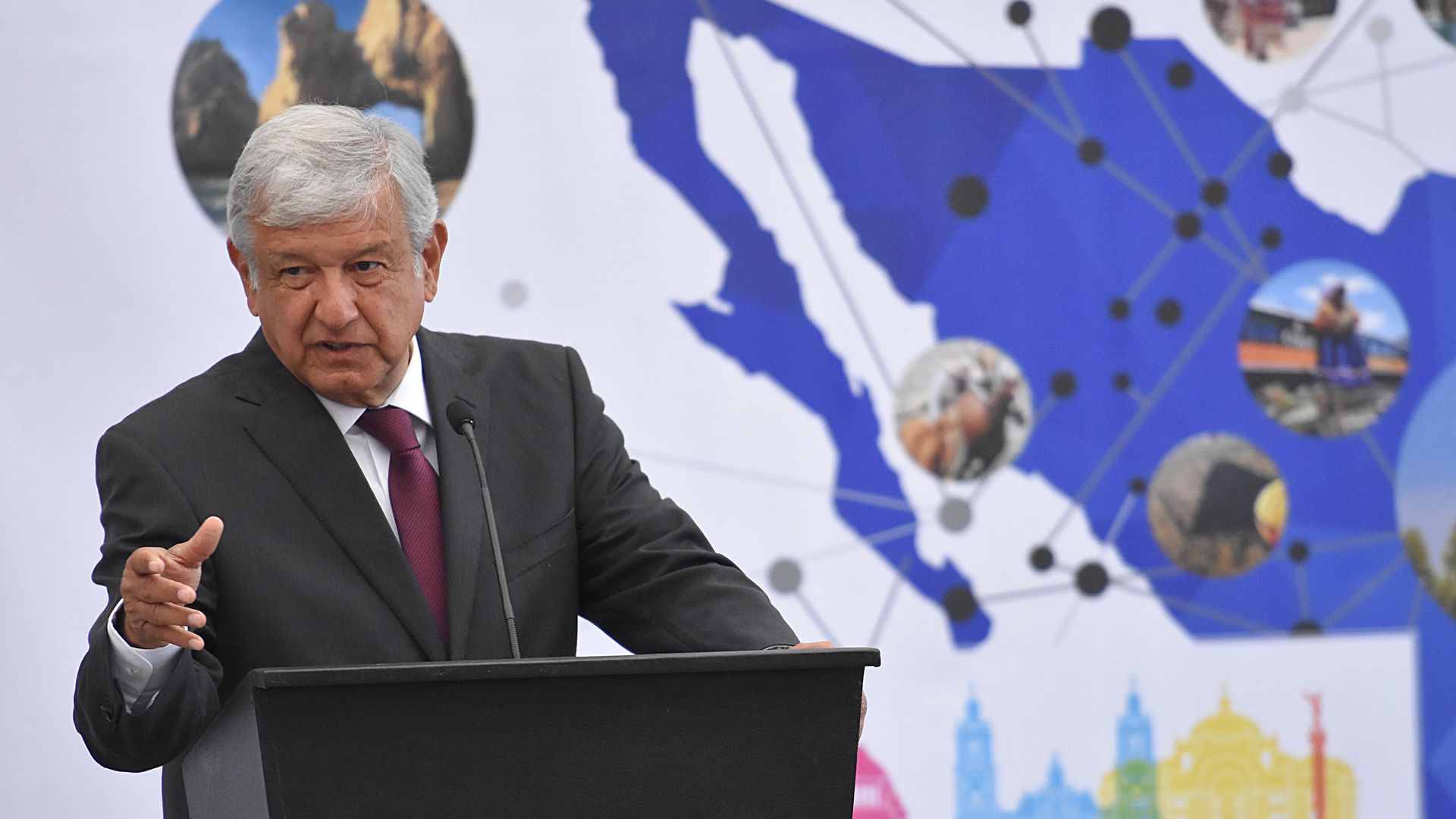 Mexico elects its next president on July 1, and if present polls hold, the populist Andrés Manuel López Obrador — the former leftist mayor of Mexico City and twice-defeated presidential candidate known as "AMLO" — will prevail.
Why it matters: AMLO's is a decidedly "Mexico First" agenda. AMLO, if he is elected, and Trump would be natural antagonists, but enablers as well, as each would fit the other's vision of the bilateral relationship. 
AMLO has made appeals to voters frustrated with the centrist PRI and conservative PAN parties that have governed the country over the past three presidential terms, while problems such as corruption, security and weak administration of justice have persisted. In joining NAFTA, Mexico set aside a century's worth of grievances to cooperate closely with the U.S.; that its partnership has been met with insults and bullying from President Trump is a boon to AMLO's narrative that Mexico must course-correct toward nationalism and self-sufficiency. 
Trump's mistaken belief that Mexico poses a major problem to the U.S. would become a self-fulfilling prophecy with AMLO's election — especially if the Trump administration does AMLO the favor of scrapping NAFTA before he takes office, instead of updating it. Negotiators from the three North American governments are furiously trying to meet a congressional deadline this week, but it's not clear that technocratic trade experts' influence will supersede Trump's. 
What's next: For his part, AMLO has been vague and inconsistent about how far he'd go in rolling back Mexico's opening to the world, and to the world's markets. He vigorously opposed reforms earlier this decade that have brought foreign investment to the energy sector, as well as labor and education reforms aimed at breaking the monopolistic chokehold of politicized state unions on the Mexican economy. Mexican voters frustrated with the current government's corruption are turning to AMLO and his messianic assurances that he will clean things up overnight through the sheer force of his personality and example.
Andres Martinez is a professor at Arizona State University's Cronkite School of Journalism and the editorial director of Future Tense at New America.
Go deeper