IEA warns of "sharp" oil price rise after Iran deal withdrawal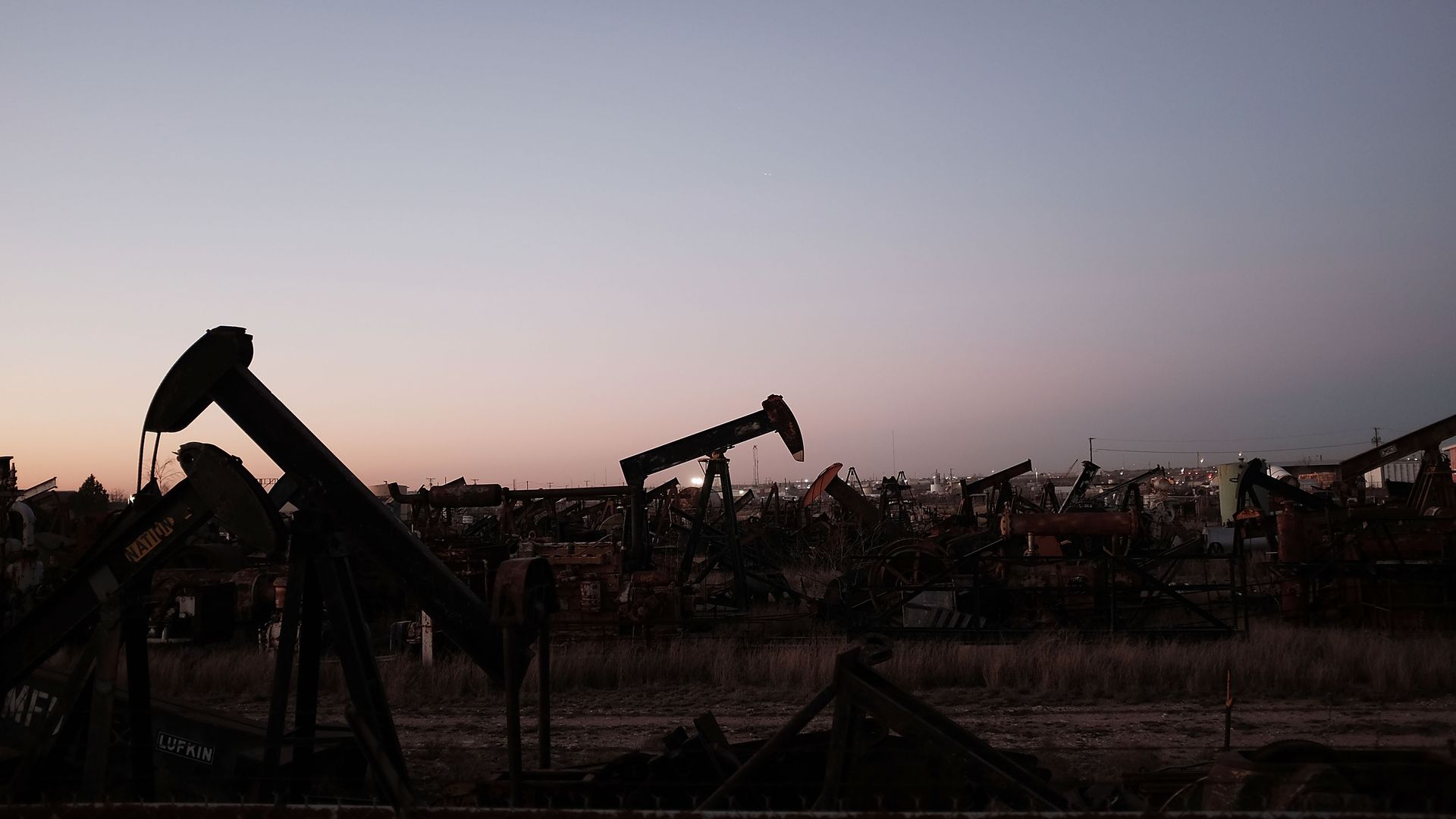 The International Energy Agency said Wednesday that revived U.S. sanctions against Iran and the ongoing collapse of Venezuela's output could jolt the global market.
Why it matters: The new edition of their closely watched report contains its first extended comment since the White House decision to bail on the Iran nuclear deal — noting that the decision has "switched the focus of oil market analysis from the fundamentals to geopolitics."
"The potential double supply shortfall represented by Iran and Venezuela could present a major challenge for producers to fend off sharp price rises and fill the gap, not just in terms of the number of barrels but also in terms of oil quality," states the latest monthly oil market report.
But, but, but: IEA suggests that while crude oil demand growth remains strong as the global economy is doing well, price increases and other forces could take a toll on the world's petro-thirst.
Already, the new report shaves their 2018 forecast for global demand growth from 1.5 million barrels per day over last year down to 1.4 million.
[T]he fact is that crude oil prices have risen by nearly 75% since June 2017. It would be extraordinary if such a large jump did not affect demand growth, especially as end-user subsidies have been reduced or cut in several emerging economies in recent years," IEA says.
Known unknowns: IEA forecasters — they're just like us.
They don't know, because nobody knows, how many barrels of Iranian 2.4 million b/d of crude exports that the revived sanctions, which will take full effect in 180 days, will ultimately pull off the market.
Analysts' estimates vary from a negligible effect all the way to a million barrels per day or a bit more. IEA's report notes "understandable uncertainty" in these early days.
Go deeper: Reuters has a detailed look at the report here.
Go deeper