Seattle targets Amazon, Starbucks with homelessness tax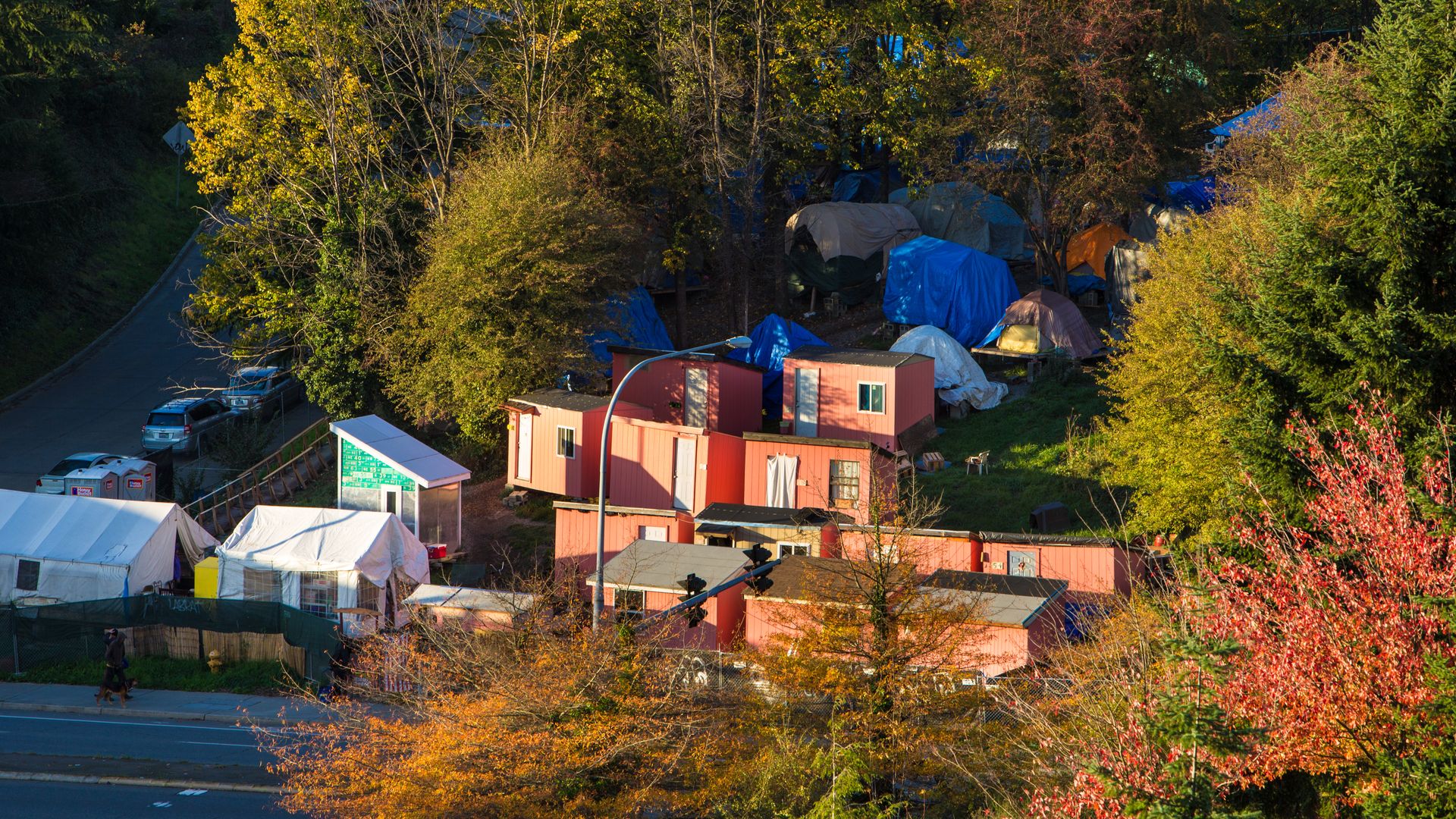 The Seattle City Council approved legislation Monday that will impose tax on for-profit companies with an annual gross of at least $20 million — targeting corporations like Amazon and Starbucks — to help pay toward the city's staggering homelessness and affordable housing crises, per the AP.
The details: Beginning next year, the plan will tax eligible businesses at a rate of $275 per full-time worker each year, generating about $48 million in revenue. It's less than the $500 initially proposed, but the council feared a veto by Seattle's mayor as critics warnsx the tax could chase away other high-grossing businesses.
Go deeper