The next teacher strike will be in North Carolina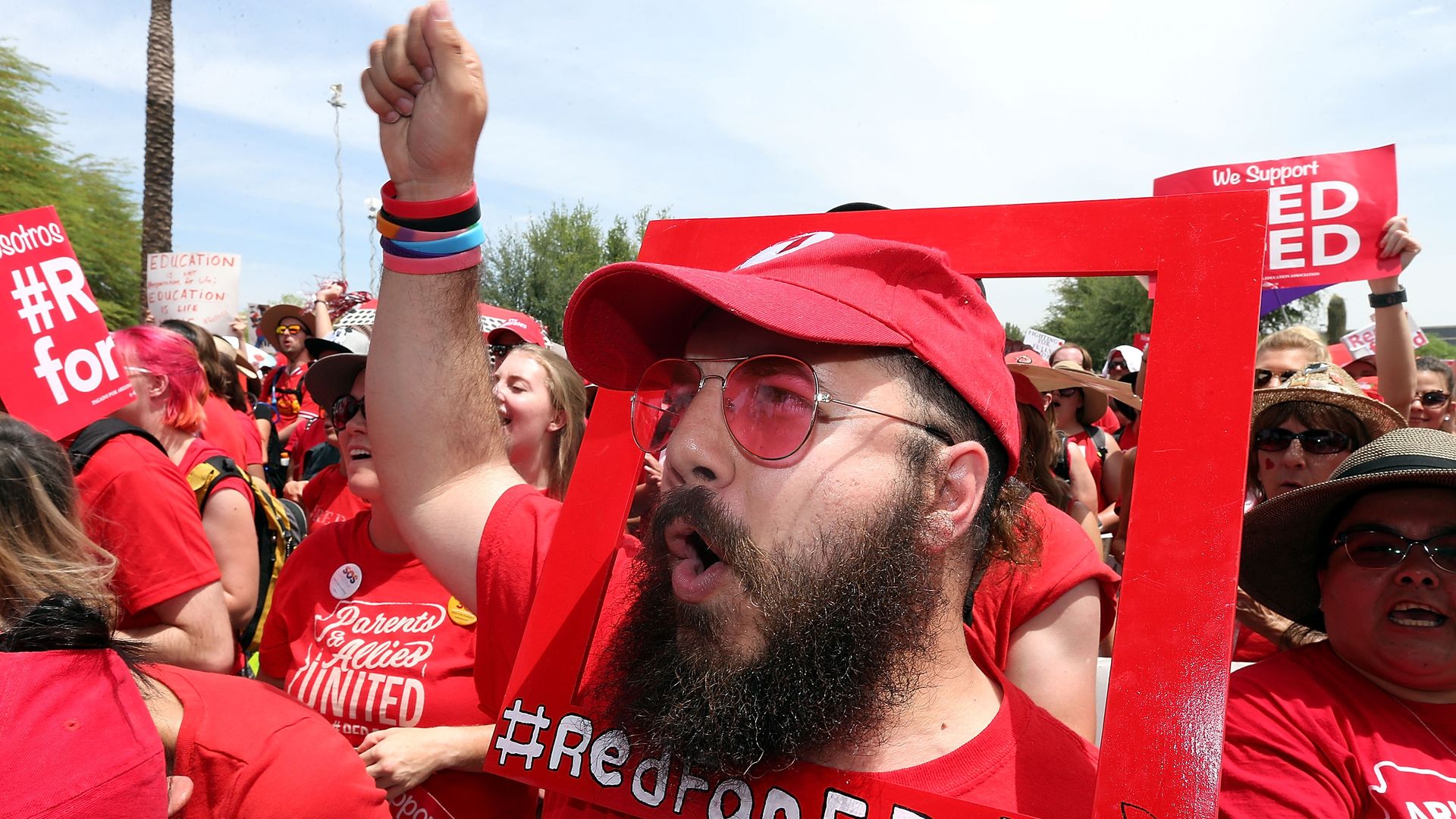 North Carolina teachers are holding demonstrations at the state capital for better quality in education with a "personal day" of protest today.
Why it matters: North Carolina will be the sixth state in 2018 to hold some sort of teacher demonstration. Success from other demonstrations is making action a more popular option for educators.
Like many other demonstrations this year, North Carolina teachers were inspired by gains made in other states where walkouts took place. Most recently, Arizona educators were promised a 20% wage hike by 2020.
Teacher strikes are illegal in North Carolina, so educators are legally taking personal time off. There aren't enough substitutes to make up the difference.
By the numbers:
Teacher salaries in the state currently sit at $47,985 on average, per the National Center for Educational Statistics — down from $51,506 in 2010.
In 2017, the state spent $6,115 on average per pupil — one of the lowest spending rates in the country.
15,000 teachers are expected to be in attendance to march on the capital Wednesday, according to Tamika Walker Kelly, vice president of the Cumberland County Association of Educators.
School closures have already been announced in 39 counties, and nearly 1 million students will have the day off.
What they're saying: Thousands of teachers have filed for "personal days" to march on the capital in Raleigh and attend a legislative session to voice their dissatisfaction with teacher salaries and per pupil funding.
Our goal is to restore respect to the profession.
— Kelly
Timing: Teachers are marching on the capital the same day the state's legislative session begins and will sit in on the session through the afternoon. Kelly said they want to pressure officials with mid-term elections on the horizon.
Go deeper