High-profile climate shareholder votes on tap at energy firms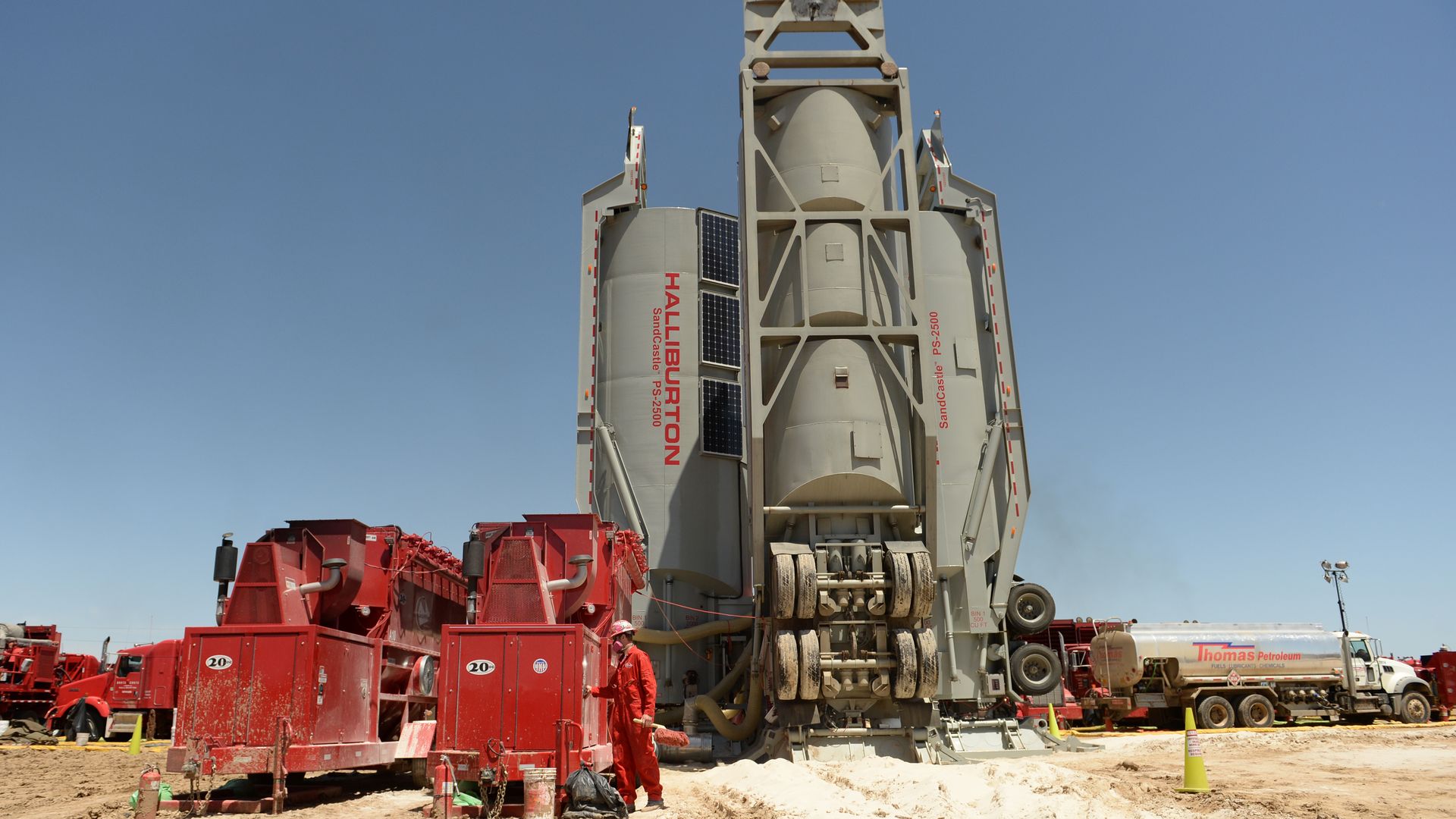 A majority of investors of Anadarko Petroleum Corporation approved a non-binding, but symbolically important, resolution related to climate change during the producer's annual meeting Tuesday, and similar votes at other energy companies are expected in the coming days.
Why they matter: They're the latest in a trend of investors increasingly calling on publicly held fossil-fuel companies to be more transparent about how policies to cut greenhouse gas emissions could impact their bottom lines despite President Trump's retreat on the issue.
Driving the news: The proposals mostly call on companies to issue reports assessing how their businesses would fare in a world that cuts greenhouse gas emissions roughly in line with the aspirations of the 2015 Paris climate accord.
Anadarko had its vote today, with a majority voting in favor of it. The specific percentage will be disclosed at a later date. A spokesperson didn't immediately respond to a request for comment.
Investors at Wisconsin utility MGE Energy voted down the same type of proposal, with more than 90% voting against it, according to a spokesman.
A vote at Chesapeake Energy, another oil and gas producer, is set for Friday.
Utility PNM Resources has a vote scheduled for May 22.
Across the Atlantic, Royal Dutch Shell faces a high-profile vote also on May 22 that goes far beyond issuing a report, and would hold the company to hard carbon-reduction targets. Its CEO, Ben van Beurden, has urged Shell's investors to oppose it.
Yes, but: The resolutions aren't legally binding, but a majority support typically indicates the company will act to respond in some way rather than ignoring it, which companies often do for resolutions that don't pass the 50% threshold. The process, which for most companies occurs in the spring, has been called "shareholder democracy."
One more thing: We reported last week that a majority of investors at pipeline maker Kinder Morgan approved two key resolutions: One calling on the company to issue a report on how its business would fare amid steep carbon reductions, and another calling for an annual sustainability report. The company disclosed the specific percentages in a filing posted on its website Tuesday. Both measures got just under 60% support.
Editor's note: This has been updated to reflect a vote outcome at MGE Energy.
Go deeper