Haspel says CIA should not have used enhanced interrogation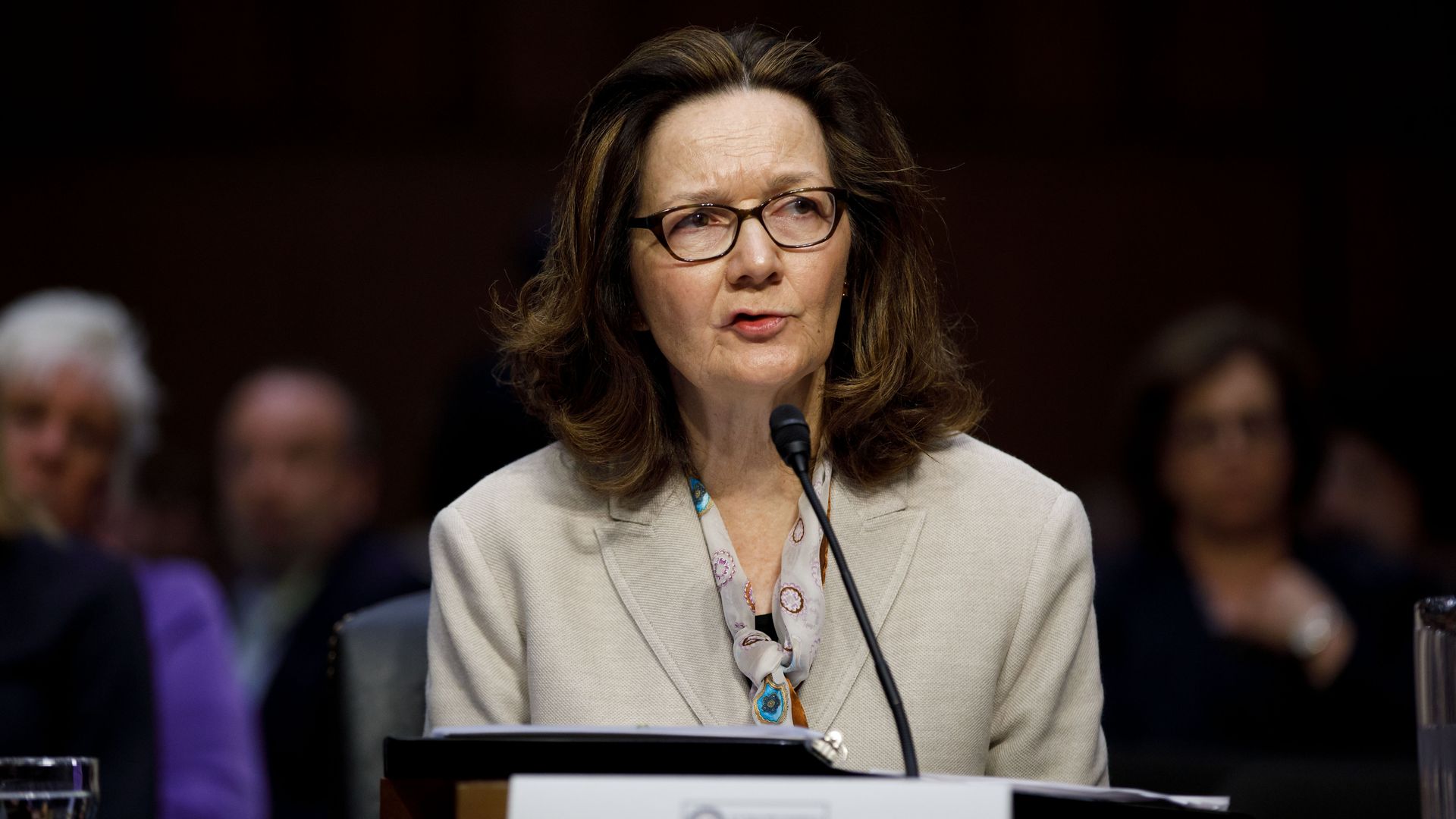 Gina Haspel, President Trump's nominee to lead the CIA, said that the United States should not have used the George W. Bush-era "enhanced interrogation" program in a letter to Sen. Mark Warner, the vice chairman of the Senate Intelligence Committee.
Why it matters: During her confirmation hearing last week, Haspel repeatedly refused to state whether she believed enhanced interrogation techniques were immoral. Her pivot could secure her additional Democratic votes during her committee vote, which is currently scheduled for tomorrow. While Haspel is expected to be confirmed, only two Senate Democrats — Indiana's Joe Donnelly and West Virginia's Joe Manchin, have said they will vote in her favor.
What she said:
"Over the last 17 years, the Agency and I have learned the hard lessons since 9/11. While I won't condemn those that made these hard calls, and I have noted the valuable intelligence collected, the program ultimately did damage to our officers and our standing in the world. With the benefit of hindsight and my experience as a senior Agency leader, the enhanced interrogation program is not one the CIA should have undertaken. The United States must be an example to the rest of the world, and I support that."
Go deeper