Coinbase really wants to attract institutional investors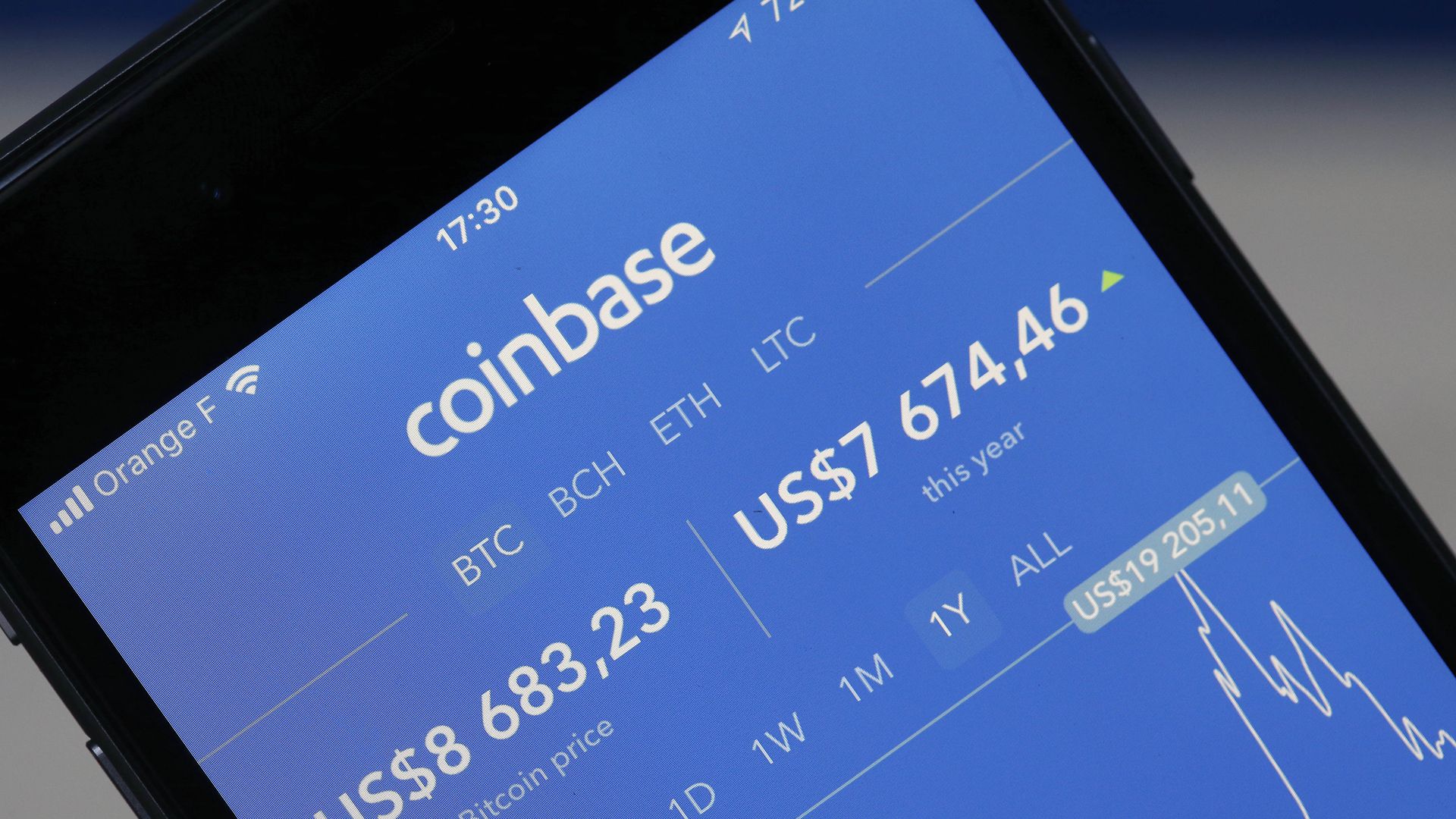 Coinbase, which got its start as a digital wallet for Bitcoin, wants to send a strong message to institutional investors that it's open for their business with a slew of product announcements.
Why it matters: Almost a decade after Bitcoin first appeared, institutional investors are finally warming up to cryptocurrencies and looking to invest in the asset class.
Coinbase's digital custody service is now awaiting final approval from the U.S. Securities and Exchange Commission before it can open its doors in partnership with a regulated broker-dealer, VP and general manager Adam White tells Axios.
Custody is currently one of the main areas of concern from institutional investors, largely because many of them are required by law to use a "qualified custodian" to hold their assets. As Axios reported in February, Coinbase attempted to acquire stealthy startup Anchor Labs to bolster its digital custody tech, though the deal didn't pan out.
Coinbase has partnered with Electronic Transaction Clearing for third-party auditing and financial reporting validation. It also says that a number of investors, including Boost VC, MetaStable, Multicoin Capital, Polychain Capital, and Scalar Capital have signed up for its service, pending regulatory approval.
More: Coinbase is also rolling out Prime, a new online interface dedicated to institutional investors; a customer support team dedicated to institutional investors; and upgrades to its trading marketplace, including low latency performance and on-premise datacenter colocation services, slated for future release.
Still: Coinbase is pre-announcing much of this plan, which is not operational yet, so it remains to be seen how popular it will be, whether customers will be happy with the products, and whether rivals will beat it to market.
Go deeper