Supreme Court gives states green light on sports betting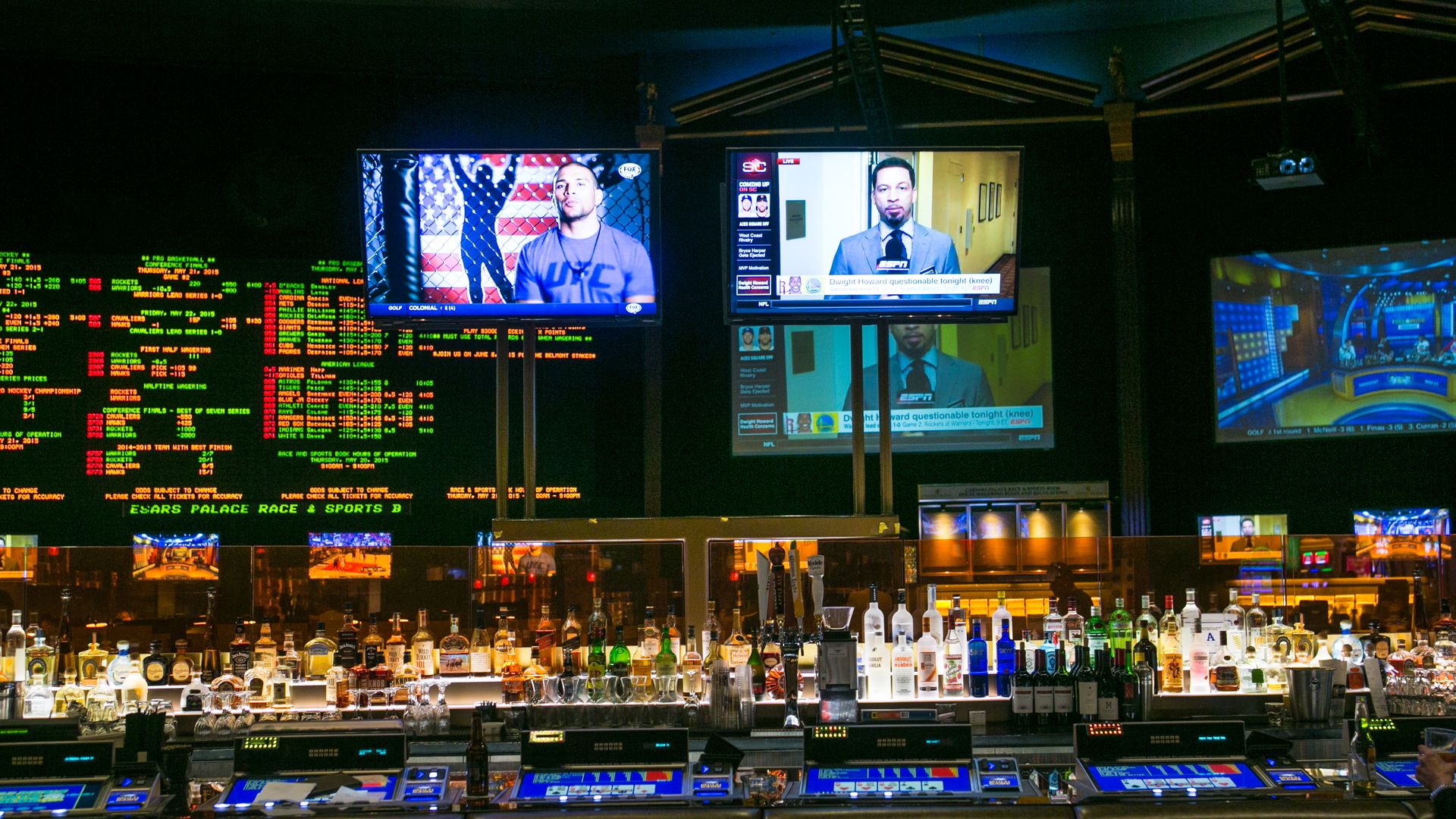 The U.S. Supreme Court struck down a federal anti-sports gambling law on Monday, ruling in favor of New Jersey to allow states to engage in legalized sports betting.
Why it matters: This ruling could have huge implications not only for casinos, but also for daily fantasy companies like DraftKings and FanDuel that have struggled with state regulations against sports betting.
It's worth remembering that these Daily Fantasy Sports (DFS) companies have long insisted that they weren't involved in gambling. And they may hold to that line, but now will easily transition into "game results" products.
Moreover, professional sports leagues themselves will pay close attention, as they may seek to get in on the action. NBA Commissioner Adam Silver, for example, has said publicly that his league would want a 1% rake on all wagers related to his league.
This could also open up legalized betting on e-sports.
The backdrop: New Jersey has been trying to legalize sports betting at casinos and racetracks since 2011, reports the WSJ. Meanwhile, state officials, casinos and betting operators have all been "making preparations and investments in anticipation of the court's decision."
What they're saying:
Statement from DraftKings: "[N]ow, thanks to the wisdom of the Supreme Court, DraftKings will be able to harness our proven technology to provide our customers with innovative online betting products," said Jason Robins, CEO and co-founder of DraftKings.
Statement from FanDuel: "At our core, we're a business that makes sports more exciting. In the same way we revolutionized fantasy sports, we will bring innovation to the sports betting space. This decision allows us to bring the passion and engagement we have seen among our users to new and expanded marketplaces and create a sports betting product that fans will love."
Statement from Ted Leonsis, owner of the NBA's Washington Wizards and the NHL's Washington Capitals (his investment firm also has a stake in DraftKings): "The Supreme Court's decision today ... is in many ways the logical outgrowth of fans' obsession with data. It brings a multibillion dollar industry out of the shadows and into the sunlight, where its integrity can be guaranteed and consumers can be better protected. I believe today's decision will change the face of sports fandom for the better."
Statement from NBA Commissioner Adam Silver: "We remain in favor of a federal framework that would provide a uniform approach to sports gambling in states that choose to permit it, but we will remain active in ongoing discussions with state legislatures. Regardless of the particulars of any future sports betting law, the integrity of our game remains our highest priority."
Go deeper