Fears of crisis deepen as Argentina's currency hits new low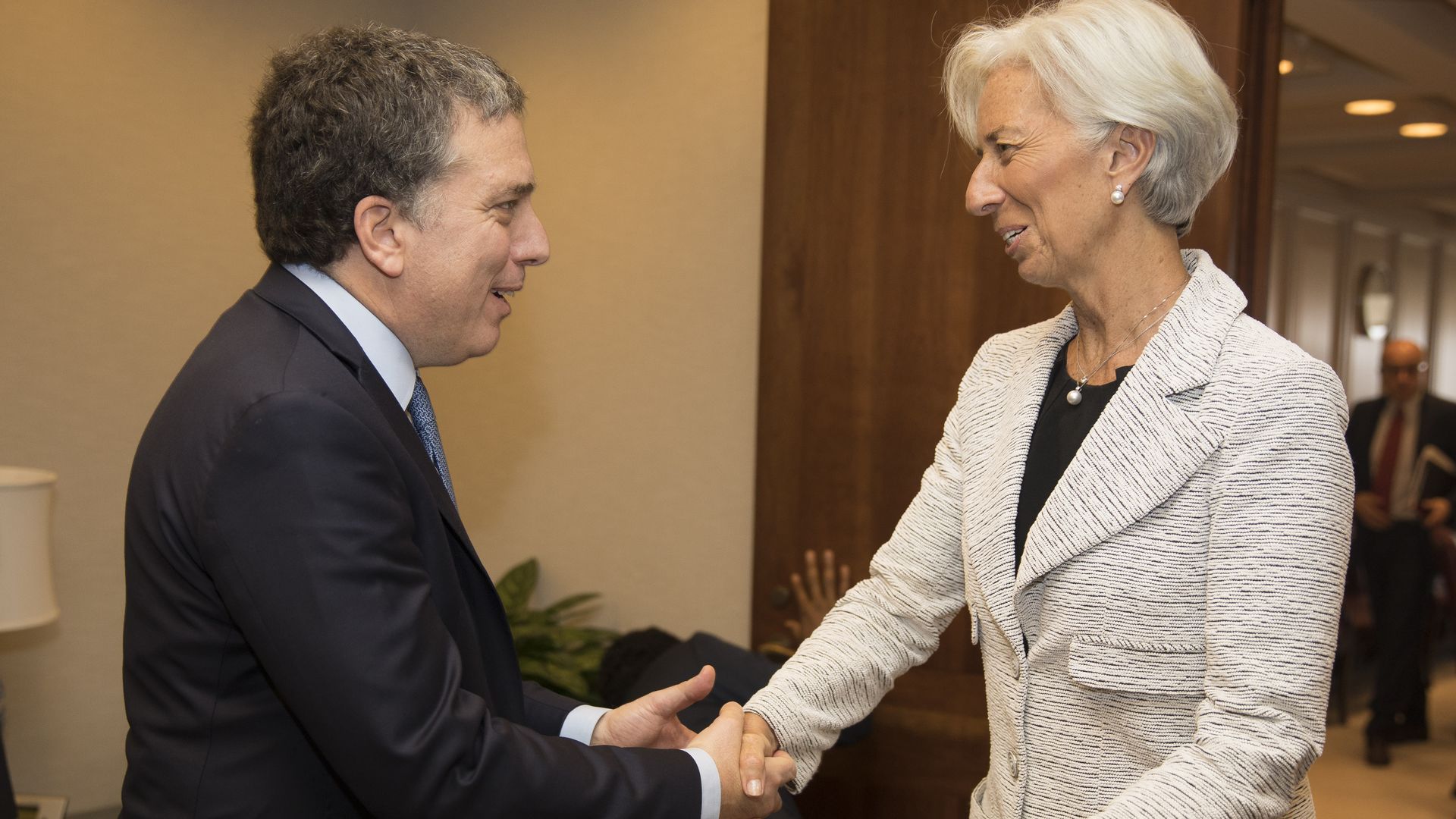 Argentina's currency sunk to new lows today, sparking fears of a crisis that could expand throughout the region. The peso has lost 18% of its value against the U.S. dollar in the last 12 days despite an aggressive rate hike, and the announcement of a loan from the IMF, per the FT.
Why it matters: President Mauricio Macri has been trying to push more pro-market policies after a decade of populist governments in Argentina. His reforms have not produced the desired economic boost in a country with high inflation and anemic growth. The rise in the dollar's value and the lack of confidence in Macri's policies have turned into a storm that could affect other regional markets.
Go deeper