A White House stretched too thin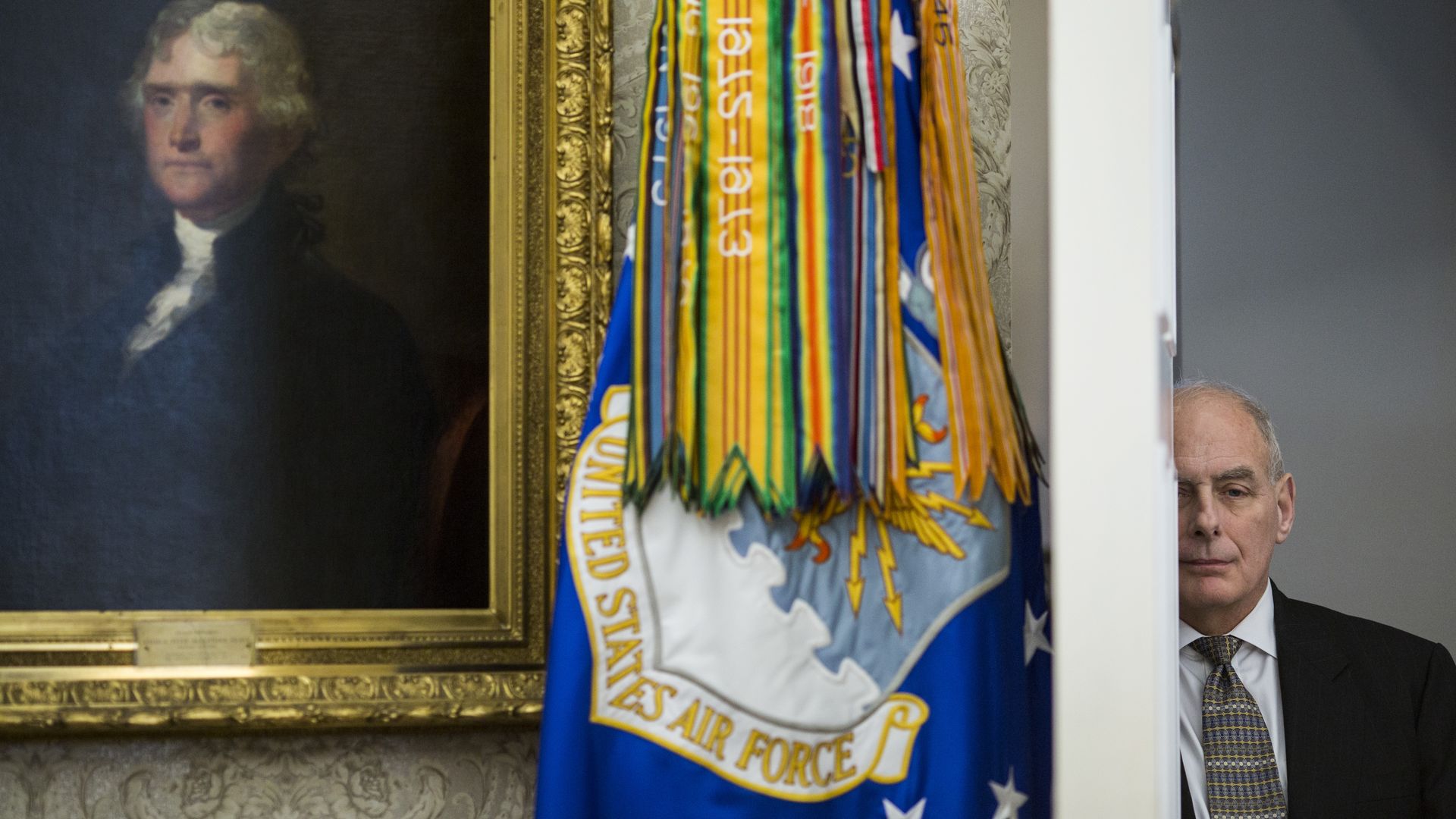 Multiple officials from foreign governments who deal with the White House have all made the same observation to me recently: this administration is stretched too thin.
Why this matters: There is barely enough top flight talent confirmed across the government to manage the basic day-to-day, let alone the dizzying array of foreign policy battlefronts Trump has opened up — especially when it comes to trade.
Trump has taken on over half a dozen epic fights at the same time, all with overlapping interests and problems:
He's trying to cut a major economic deal with China, while threatening them with tariffs on $150 billion worth of Chinese imports.
He's about to meet with Kim Jong-un to try to denuclearize the Korean Peninsula, an effort inextricably linked to China and the bullet point above.
He's trying to wrap up NAFTA negotiations with Canada and Mexico, while threatening both countries with massive steel and aluminum tariffs.
He's threatening the rest of the world with steel and aluminum tariffs, and his team is going through a lengthy and complicated process of determining which countries and products get exemptions. There's about 9,000 of the latter!
His team is working through the fine details of the renegotiated U.S.-Korea trade deal after reaching an agreement in principle.
He's blowing up the Iran nuclear deal and threatening to reimpose sanctions on European companies, while tasking Secretary of State Mike Pompeo to try to get a stronger deal with the Europeans. (Good luck with that, the Europeans say privately. They're still mad about the steel tariffs.)
There are barely enough Trump administration officials to handle all of this. And I haven't even mentioned just the regular day-to-day work at the World Trade Organization (and sanctions and trade remedies) — which is also very busy! 
"Even if you just look at the trade component of this, it is overload in terms of the amount of work that needs to be done, the stakes of things, and the complexity of these negotiations," said one source close to the White House who has discussed the overcapacity problem with senior officials there.
"There's not enough bandwidth to do it all at once — both from the staffing perspective, and just from our ability to be engaged in so many fronts internationally simultaneously," the source said.
"You've got four or five different major trade negotiations, all high stakes, all with a time fuse of a sort," the source added. "I remember just a couple months ago [U.S. Trade Representative Bob] Lighthizer complaining that he only had one political person, confirmed person, in with him."
The pushback: USTR spokeswoman Emily Davis noted that the situation has recently improved with the Senate finally confirming their nominated deputies in March.
"With four deputies in place, the best career staff in the government, and the necessary expertise, USTR is fully capable of carrying out its responsibilities," she told me.
Go deeper