Afghanistan faces another round of violence from ISIS and Taliban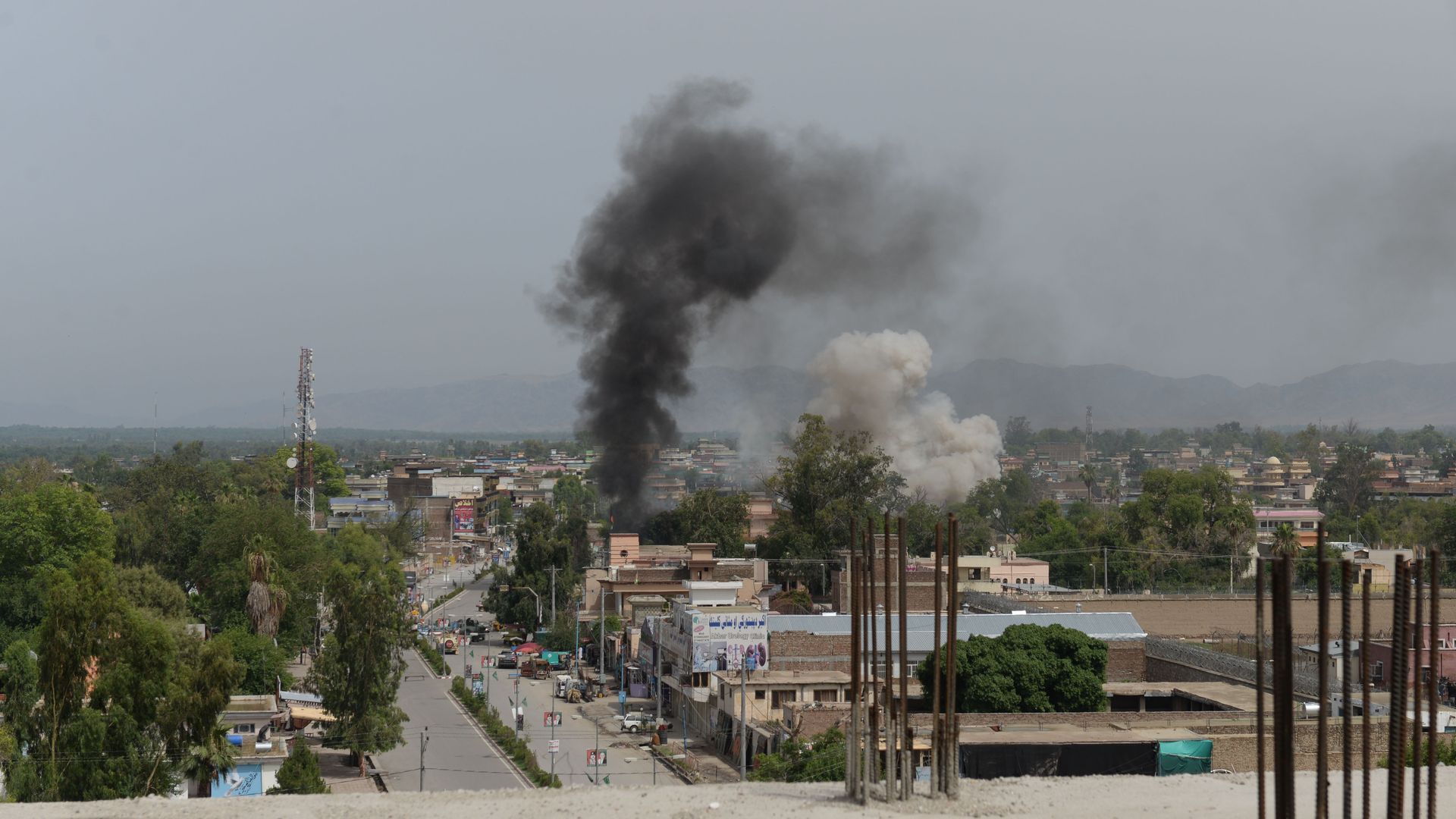 ISIS claimed responsibility for dual attacks that killed at least 12 people and wounded 42 near two government buildings in Jalalabad, Afghanistan on Sunday, Al Jazeera reports. And The New York Times reports that Taliban fighters have killed more than 100 soldiers and police officers in the past week alone.
The backdrop: Since the U.S. and NATO concluded their military operations in the country in 2014 to assume a broader counterterrorism role, Afghanistan's security forces have been struggling to combat Taliban and ISIS insurgents. The Taliban have reportedly seized control of dozens of towns across the country, and ISIS has refocused its efforts on the country in recent months.
Go deeper