Thousands prepare for evacuations in Hawaii as volcanic eruption looms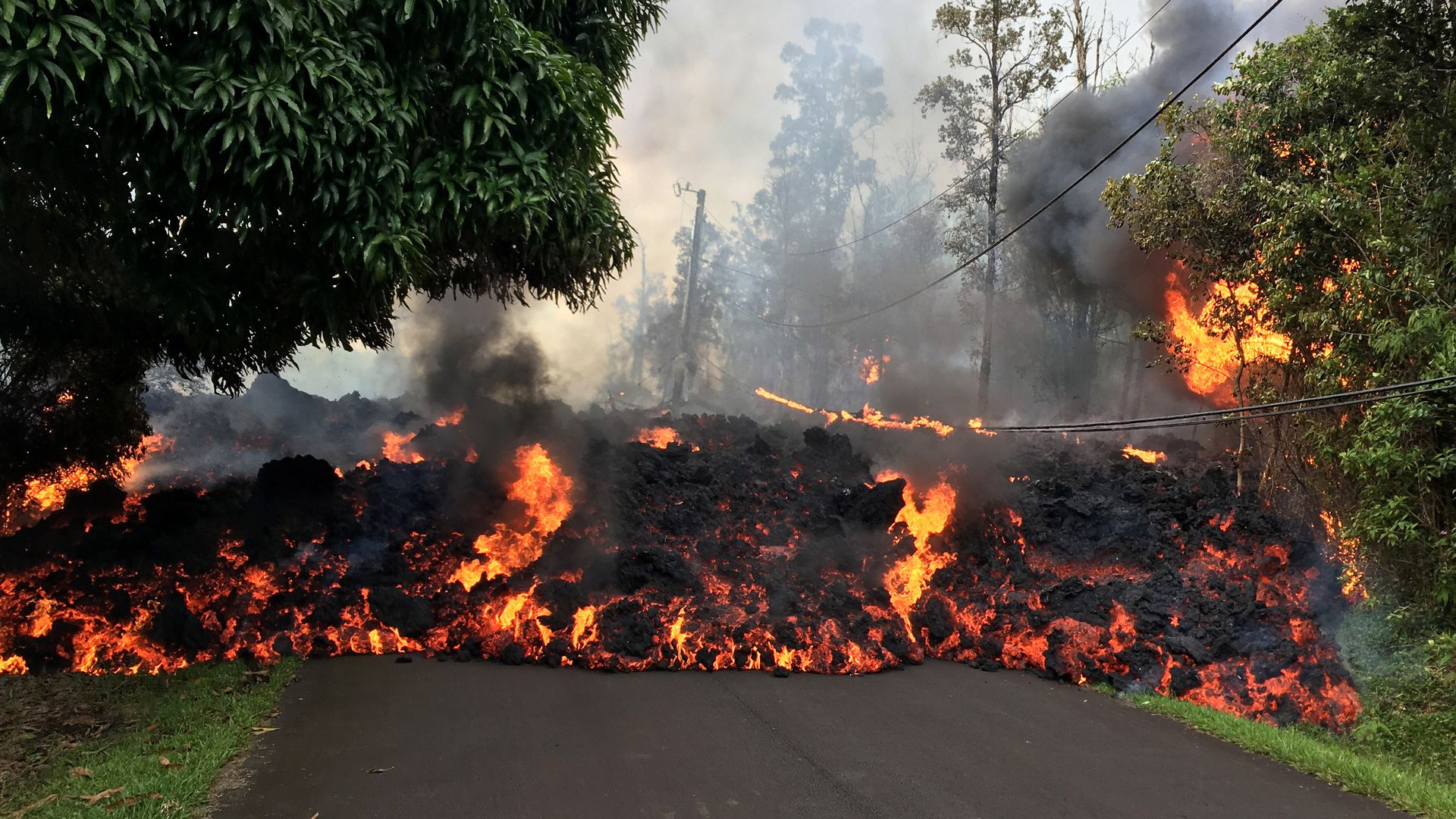 Hawaii is likely facing another volcanic eruption that scientists warn could occur virtually without warning as the Hawaii National Guard prepares to use ground and air means to rescue residents of Hawaii's Big Island, USA Today reports.
Threat level: "The danger comes from the lava level that is dropping inside the volcano. If it falls below the water table, water will pour onto the lava, generating steam that will likely explode from the summit in a shower or rocks, ash and sulfur dioxide gases."
The details: "On Saturday, a new fissure opened up in the vicinity of a geothermal energy plant, according to the USGS. The volcano observatory reports the fissure — the 16th to appear since last week — opened east of the Puna Geothermal Venture plant, but no significant lava flow has been reported so far," adds USA Today.
Flashback: One day after more than 1,700 people were evacuated from their homes in Leilani Estates after serious earthquakes, the eruption caused lava to shoot more than 200 feet in the air and has now destroyed 21 homes on the Big Island.
Go deeper