By the numbers: Hawaii's Kilauea volcano eruption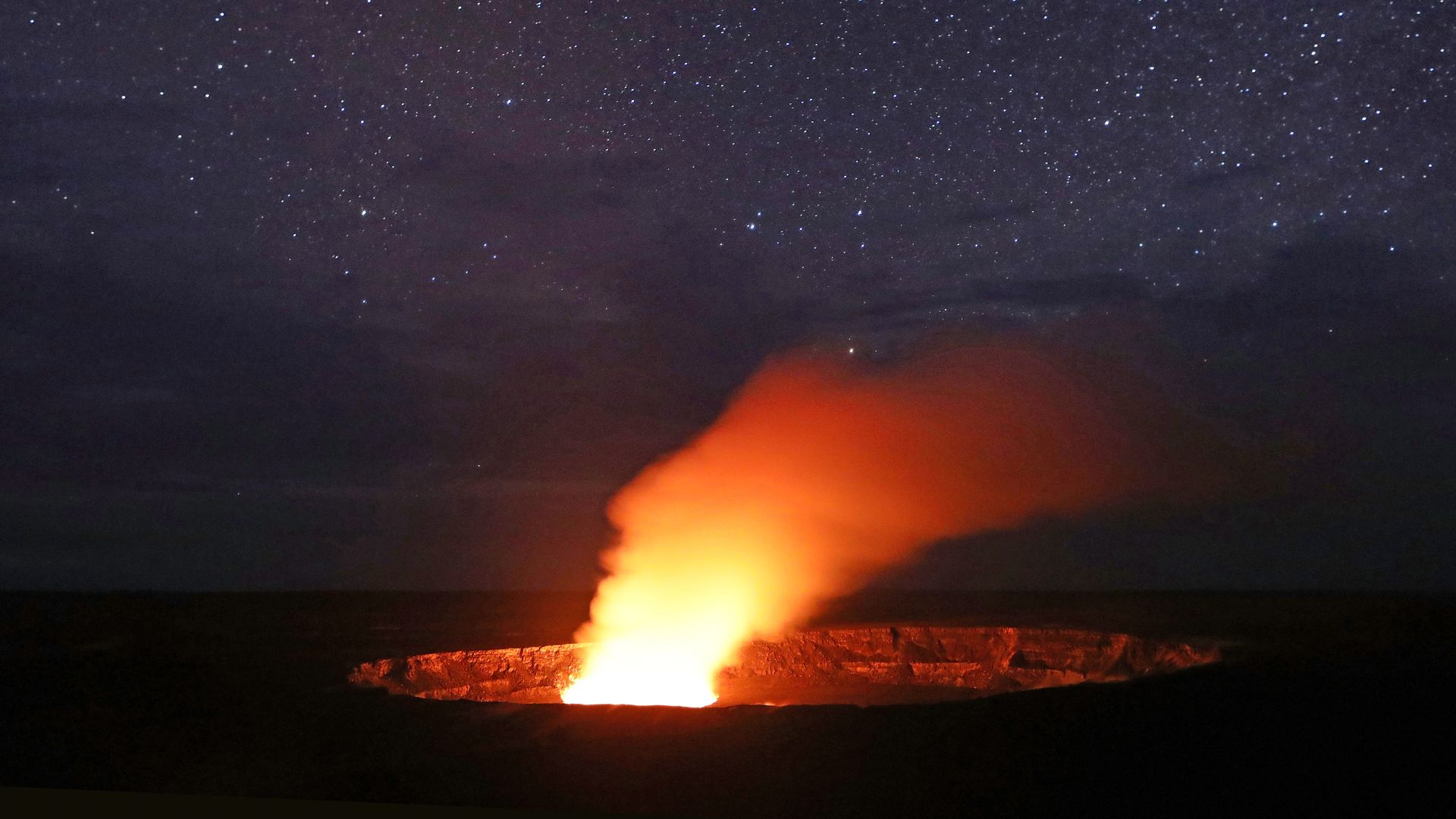 Hawaii's Kilauea volcano continues to erupt, prompting mass evacuations in the southeastern part of the Big Island.
Threat level: The situation is highly dynamic, as lava continues to flow to the surface and the lava lake in the center of the crater sinks, which could lead to bigger problems. According to the U.S. Geological Survey (USGS), the mountain could have an "explosive" eruption as a result of the current draining of the lava lake in the crater.
How it works: If the magma reaches the water table and is then covered by falling rocks, it could lead to an explosive steam explosion. This could hurl huge boulders into the air, and vault ash high into the atmosphere. (It would not be as destructive or violent an eruption as a volcano like Mount St. Helens, however.)
The numbers on Kilauea:
35 years of eruptions: Kilauea has been erupting since 1983, though the recent uptick in activity began on May 3.
This one had a 6.9 magnitude earthquake: The current eruption was accompanied by an earthquake on May 4. This was the strongest quake to strike Hawaii since 1975.
About 2,000 residents have been forced to evacuate over the last week since lava began flowing out of new fissures in the ground.
The eruption caused 24 hours of sustained earthquakes throughout the island, as magma flowed toward the surface.
Lava has destroyed 36 structures including 26 homes in the area since May 3.
15 volcanic vents: The Leilani Estates and Lanipuna Gardens neighborhoods are under threat from lava oozing to the surface from more than a dozen ruptures in the ground. There are 770 homes in Leilani Estates, per AP.
Unknown date and time: The USGS says that an explosive steam eruption could happen with little to no warning, and would expand the danger zone beyond just the lava fissures.
Go deeper: How the volcanic eruption in Hawaii could get worse
Go deeper