George W. Bush warns of "dangers of isolationism" in impassioned speech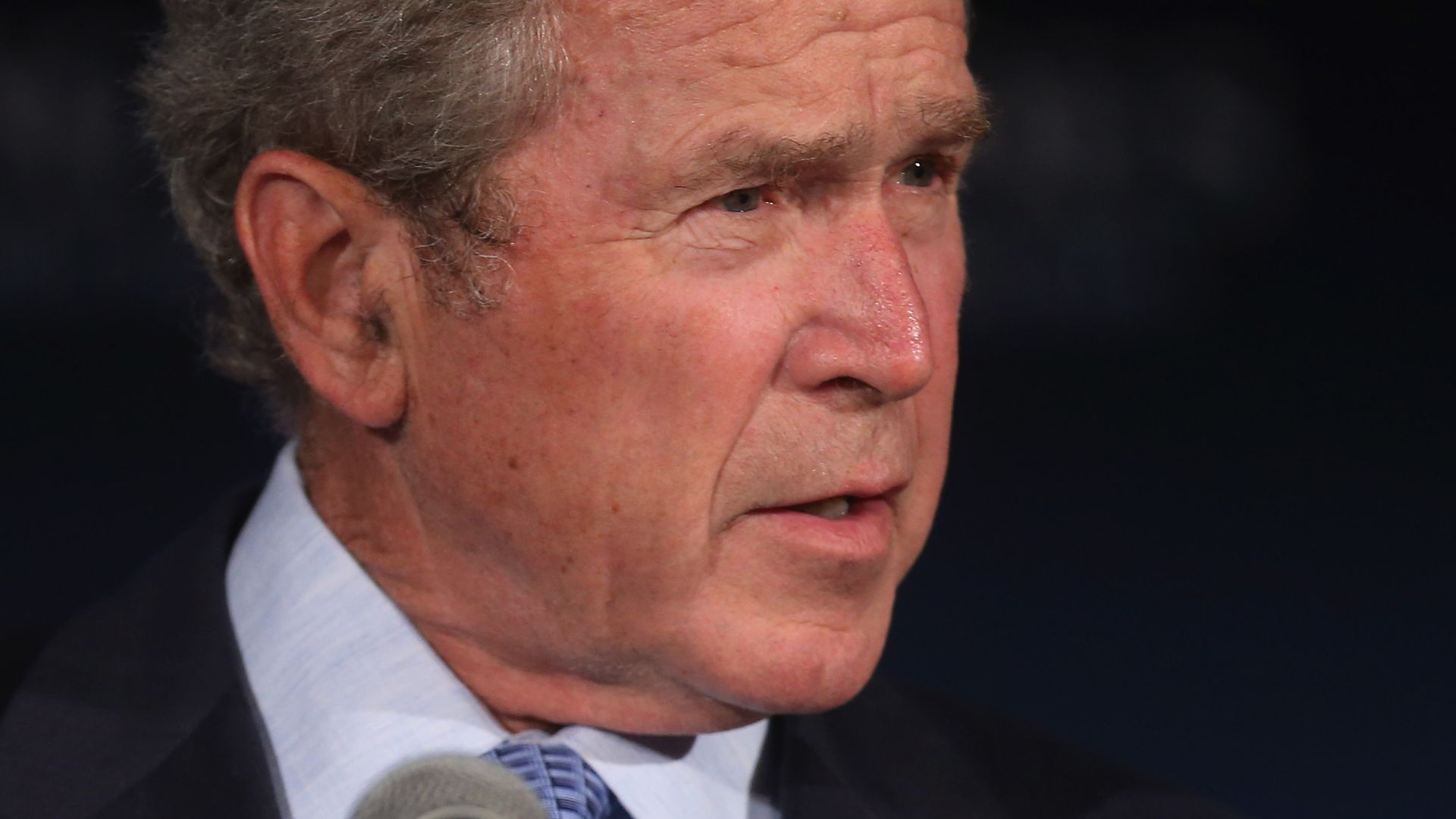 George W. Bush warned against the "dangers of isolationism" and made an impassioned case for humanitarian aid around the world — citing his PEPFAR initiative to fight AIDS in Africa — while being honored Thursday evening at the Atlantic Council's Distinguished Leadership Awards.
Between the lines: Bush's speech centered around the "indispensable" role America plays in the world, and the need for a "generous" and "moral" foreign policy. That's a stark contrast with President Trump, who has pledged to cut overseas spending and touts his America First worldview.
Go deeper