Pentagon uneasy about offshore drilling in the Gulf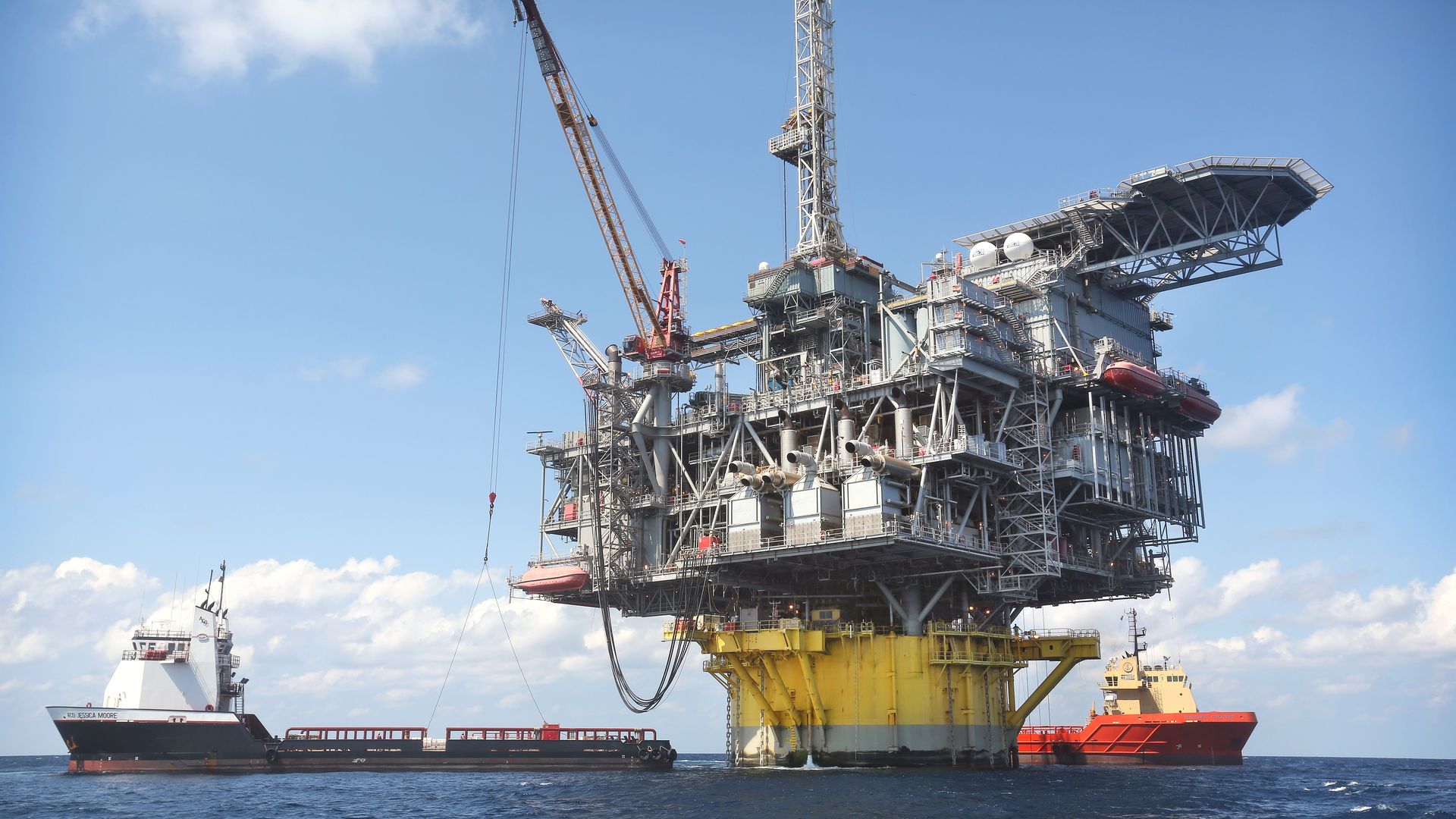 The Pentagon this week issued a stern warning to congressional lawmakers about offshore and natural gas drilling in the eastern part of the Gulf of Mexico, saying it would collide with military training and testing, reports The Hill.
Why it matters, per Axios' Amy Harder: This gives military credence to the Interior secretary's haphazard decision earlier this year to remove this portion from consideration. It will also rankle the oil industry, which was upset at Zinke's surprise move.
The backdrop: Under current law, drilling in the eastern Gulf of Mexico is off-limits until 2022. The Trump administration said earlier this year it's considering allowing companies to lease drilling rights in that area in 2023 and 2024. But Interior Secretary Ryan Zinke later reversed course.
Go deeper