Wall Street bank predicts oil could hit $100 a barrel in 2019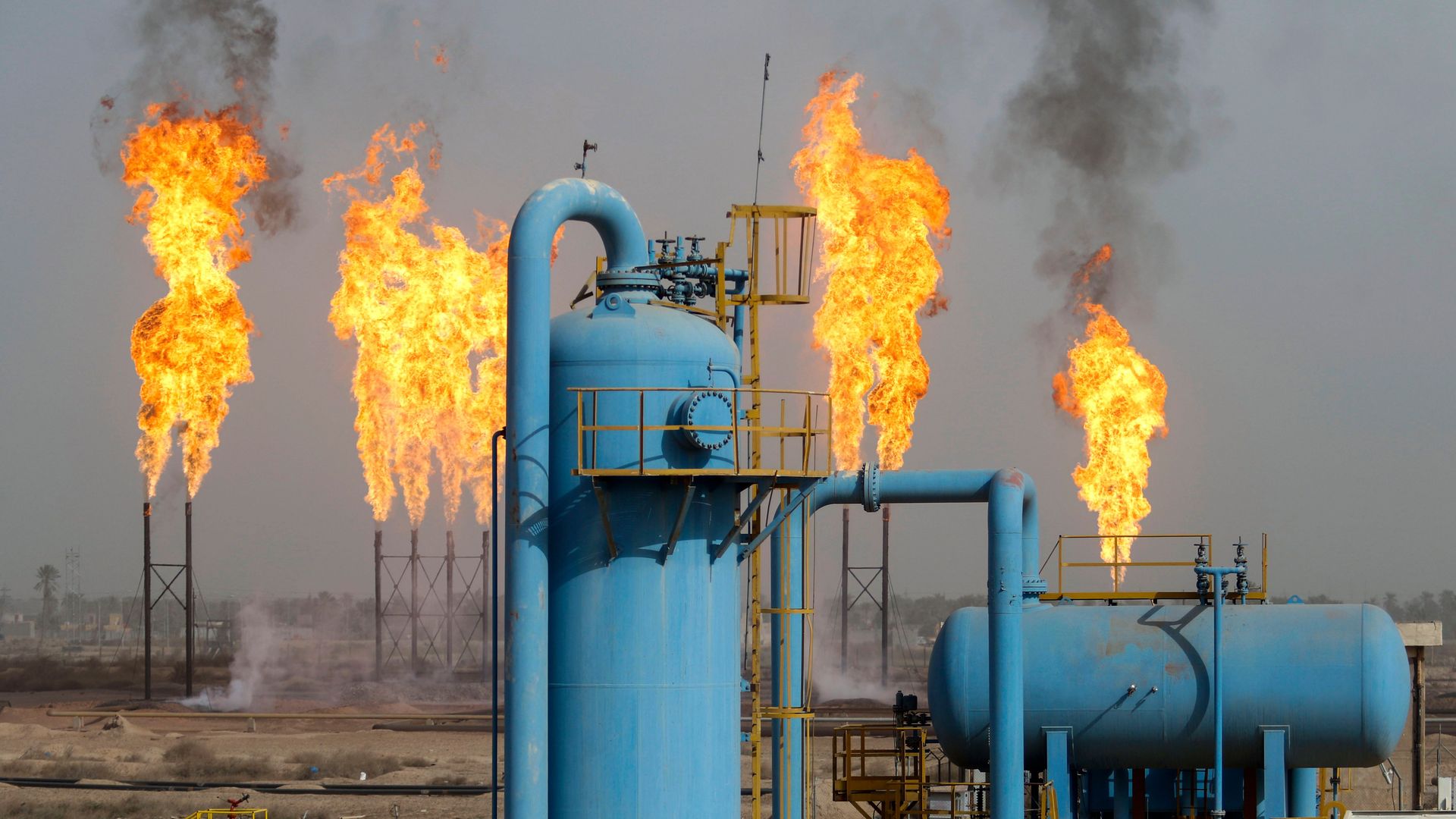 Bank of America predicts that oil prices could spike to $100 a barrel next year, a price not seen since 2014, Bloomberg's Grant Smith reports.
Driving the assessment: The economic crisis in Venezuela has created oil supply problems, and President Trump's decision to withdraw the U.S. from the Iran nuclear deal and reimpose sanctions on the country have sent crude prices soaring. Meanwhile, world inventories are expected to shrink while demand has been on the rise.
Exacerbating it: OPEC has also been working with Russia on output limits, although those limits may not have staying power given Trump's Iran deal announcement, per Nasdaq.
Temper the assessment: Bank of America is the first Wall Street bank to make this prediction, and other banks haven't floated numbers this high. According to Smith, Goldman Sachs predicts Brent crude will hit $82.50 a barrel in the coming months, but sees prices subsiding in 2019.
Go deeper