Pentagon's Niger ambush investigation finds "institutional failures"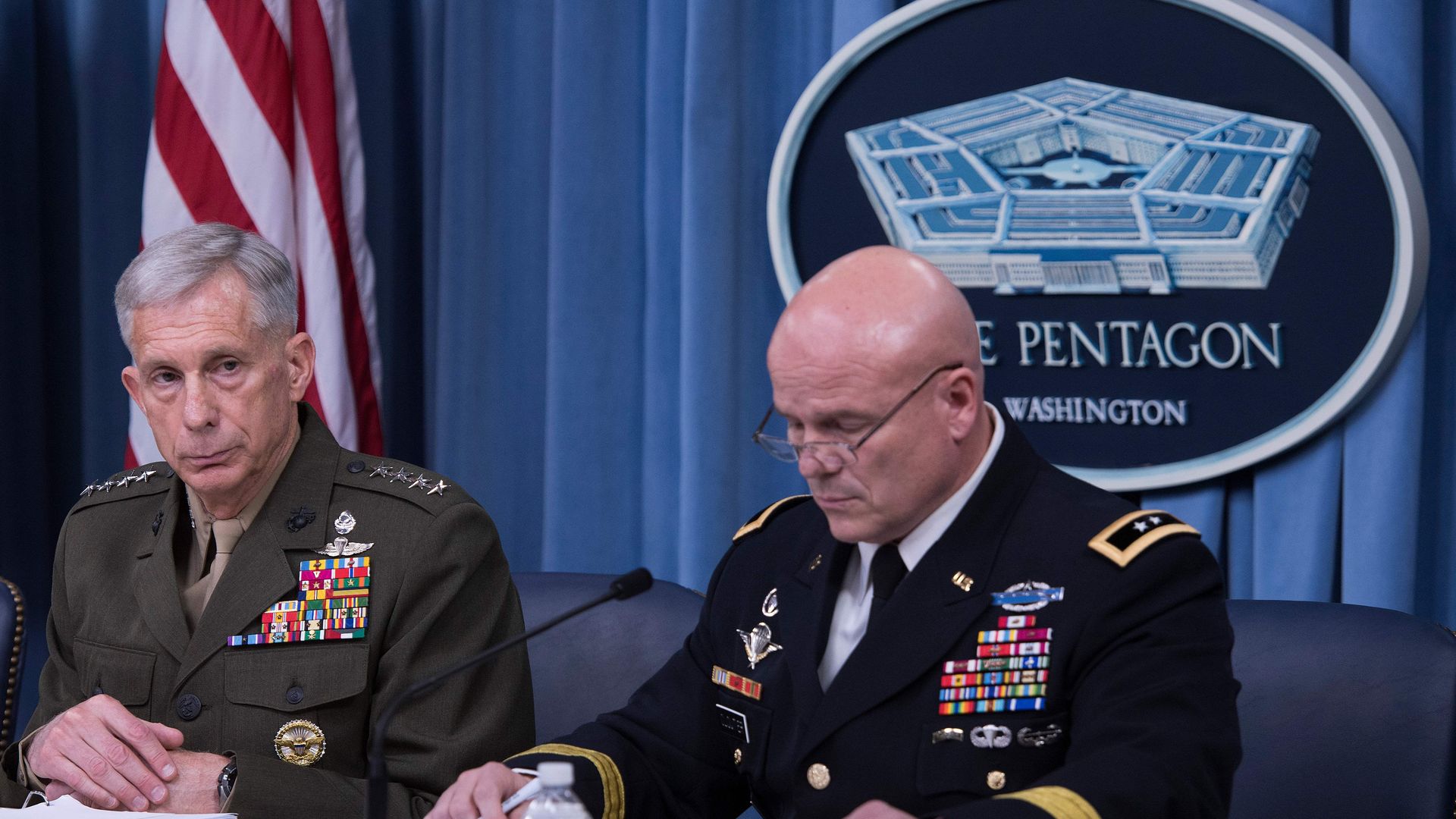 "Institutional failures" and improper training, among other factors, led to the deadly ambush of U.S. soldiers in Niger last October, the Defense Department concluded in its eight-page report, released Thursday.
The details: The report, which summarizes interviews of 143 witnesses, including survivors of the attack, found that "no single failure or deficiency was the sole reason" for the deaths of the four fallen soldiers. The summary adds that the soldiers "were never captured alive by the enemy."
Key findings
Improper training: "Before departing, [the team] did not conduct pre-mission rehearsals or battle drills with their partner force. Once in Tiloa, the element was unable to locate the target."
Lack of approval: "Although USSOF have the authority to conduct CT operations with partner Nigerian forces, the initial concept of operations (CONOPS) submitted for this mission was not approved at the proper level of command."
Troop separation: "After the lead two vehicles began moving they lost visual contact with the third vehicle. ... During the movement, enemy small arms fire hit SSG Black killing him instantly. ... Overrun by enemy fighters, SSG Wright and SSG J. Johnson were forced to evade on foot"
Lost contact: "Realizing then that the team was significantly outnumbered by a well-trained force, the [the team] commander returned to the vehicles and ordered everyone to break contact and withdraw to the south."
Injuries sustained: "All four Soldiers killed in action sustained wounds that were either immediately fatal or rapidly fatal, and were deceased by the time the initial site was accessible to personnel recovery assets. All four Soldiers were killed in action before French and Nigerien responding forces arrived in Tongo Tongo. Both Soldiers wounded in action sustained injuries that were managed expeditiously by Team members."
Appreciation of U.S. and Niger forces: "To the extent this report highlights tactical decisions made by Soldiers in the heat of battle, it should not be overlooked that American and Nigerien forces fought courageously on 4 October 2017 despite being significantly outnumbered by the enemy."
Go deeper with the full report.
Go deeper