Merkel says Europe can no longer rely on U.S. protection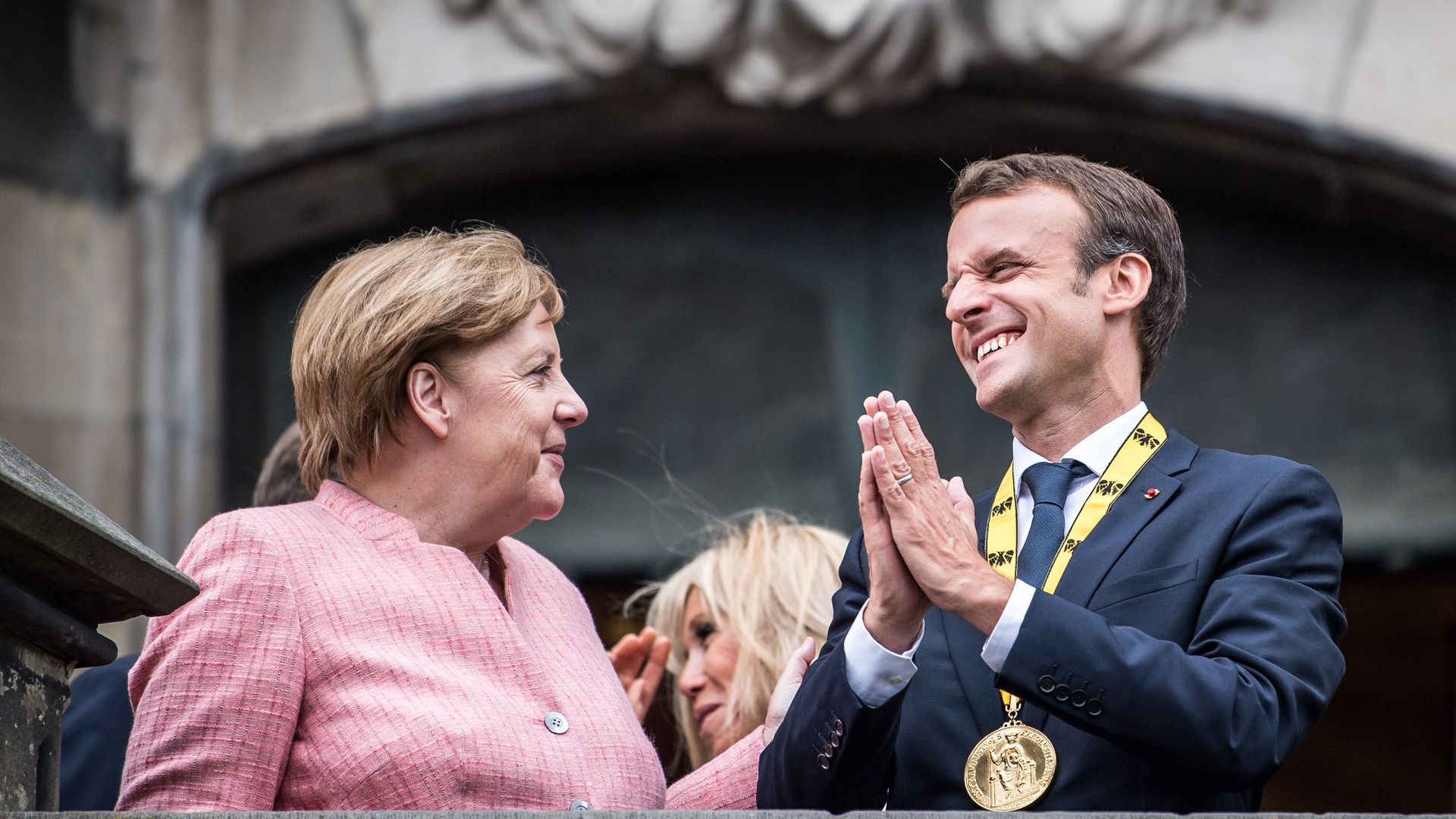 German Chancellor Angela Merkel warned that there are threats "at Europe's doorstep," and that U.S. protection is not implicitly reliable anymore, explaining that "[i]t's no longer the case that the United States will simply just protect us," reports Newsweek.
The big picture: Her comments demanding a more coordinated foreign policy effort across Europe come in a moment of growing tension between Washington and its European allies, after President Trump decided to leave the Iran deal against the explicit recommendation of France and Germany. French President Emmanuel Macron echoed Merkel's warning explaining "[w]e made the choice to build peace in the Middle East."
Go deeper