Dozens of convicted terrorists will soon go free in Europe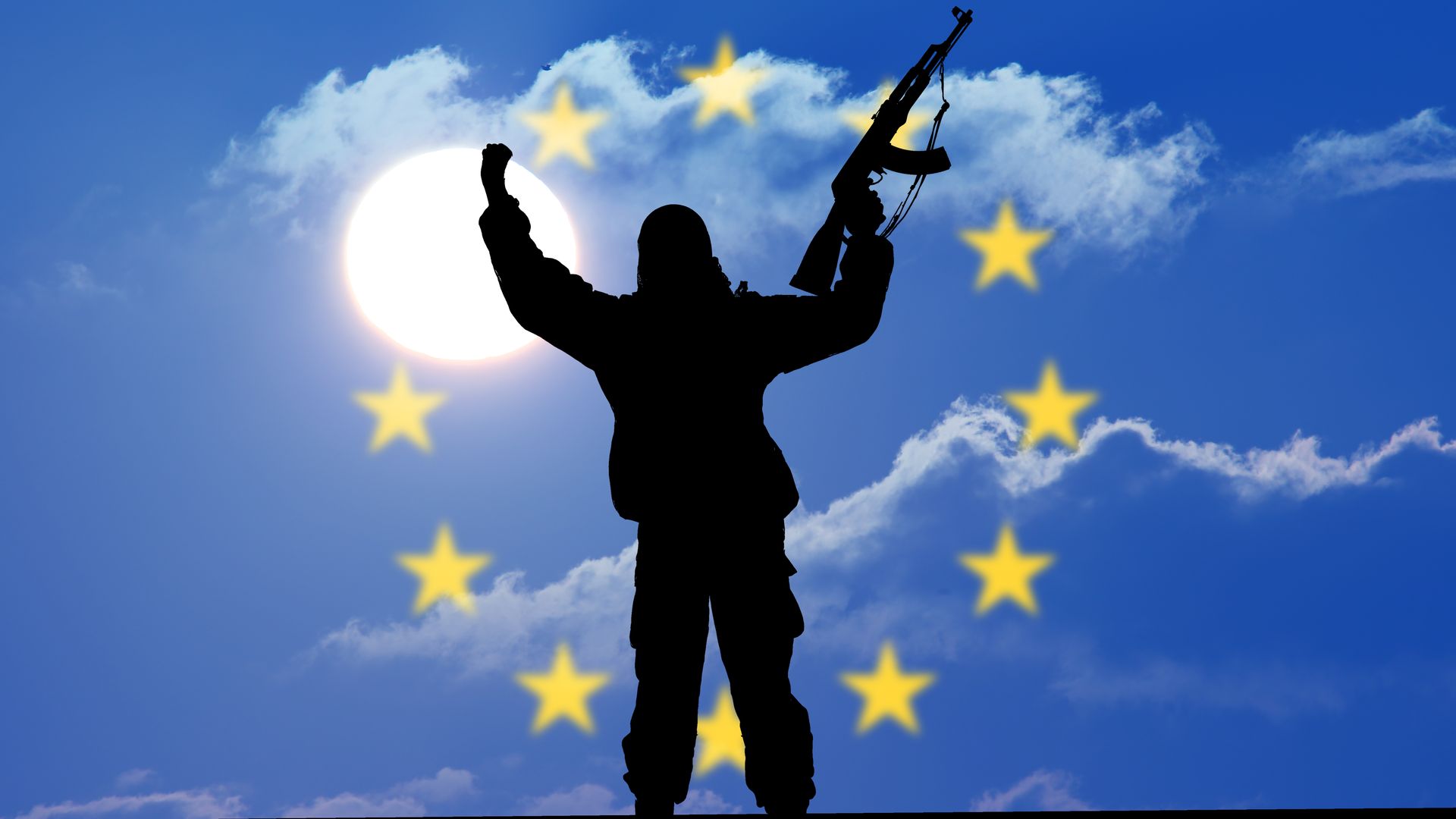 Dozens of terrorism convicts, many of whom were part of the first surge of jihadis drawn to Syria and Iraq, will be freed from European prisons over the next two years reports the AP.
The impact: Experts are concerned about the danger these convicts may still pose to the community, and worry that European governments aren't fully prepared to face the eventual threat. "The danger is the risk of recidivism. We should not be too quick to believe certain terrorists who say they are repentant," said Catherine Champrenault, the Paris prosecutor general.
The backdrop: In Europe, terrorism prison sentences have averaged around six years, compared with 13 years in the U.S., according to data from Europol.
By the numbers:
France will soon free 57 inmates, roughly 50% of its current population of terrorism convicts.
Britain, 25, about 75% of those imprisoned under one of the country's main terrorism statute up until mid-2017.
Belgium, 80 have already been freed and up to 44 others will join them.
Spain, 21 of 34 extremists have already been freed.
Bosnia, all of its 23 terrorism convicts will go free.
Kosovo will also release all of its imprisoned foreign fighters.
Go deeper