White House sides with Justice Department in fight with Nunes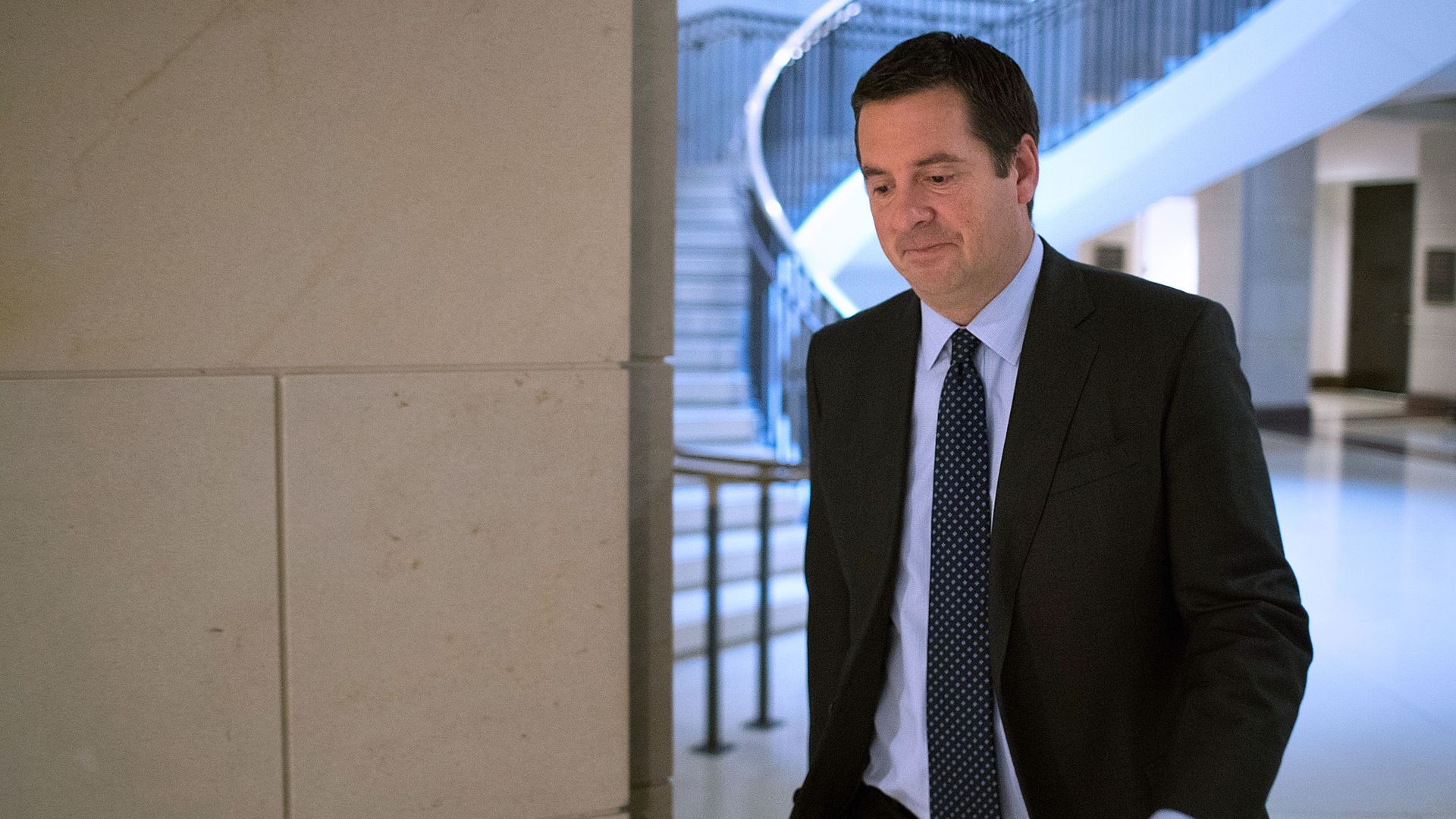 President Trump and the Justice Department showed a "rare moment of alignment" last week in withholding information from House Intelligence Committee chairman Rep. Devin Nunes, the Washington Post reports.
Why it matters: Nunes was requesting information that FBI and intelligence officials say "could risk lives to potentially exposing the source." That source, per the Post, provided information to special counsel Robert Mueller's team for his investigation. The White House was convinced to refuse Nunes' request, but some administration officials are concerned that Trump will change his mind.
Nunes said he's investigating the FBI's "abuse of the Foreign Intelligence Surveillance Act 'and other matters.'" He told the Post that "Congress has a right, a duty to get this information."
Go deeper