Pair of investor-pushed resolutions pass at Kinder Morgan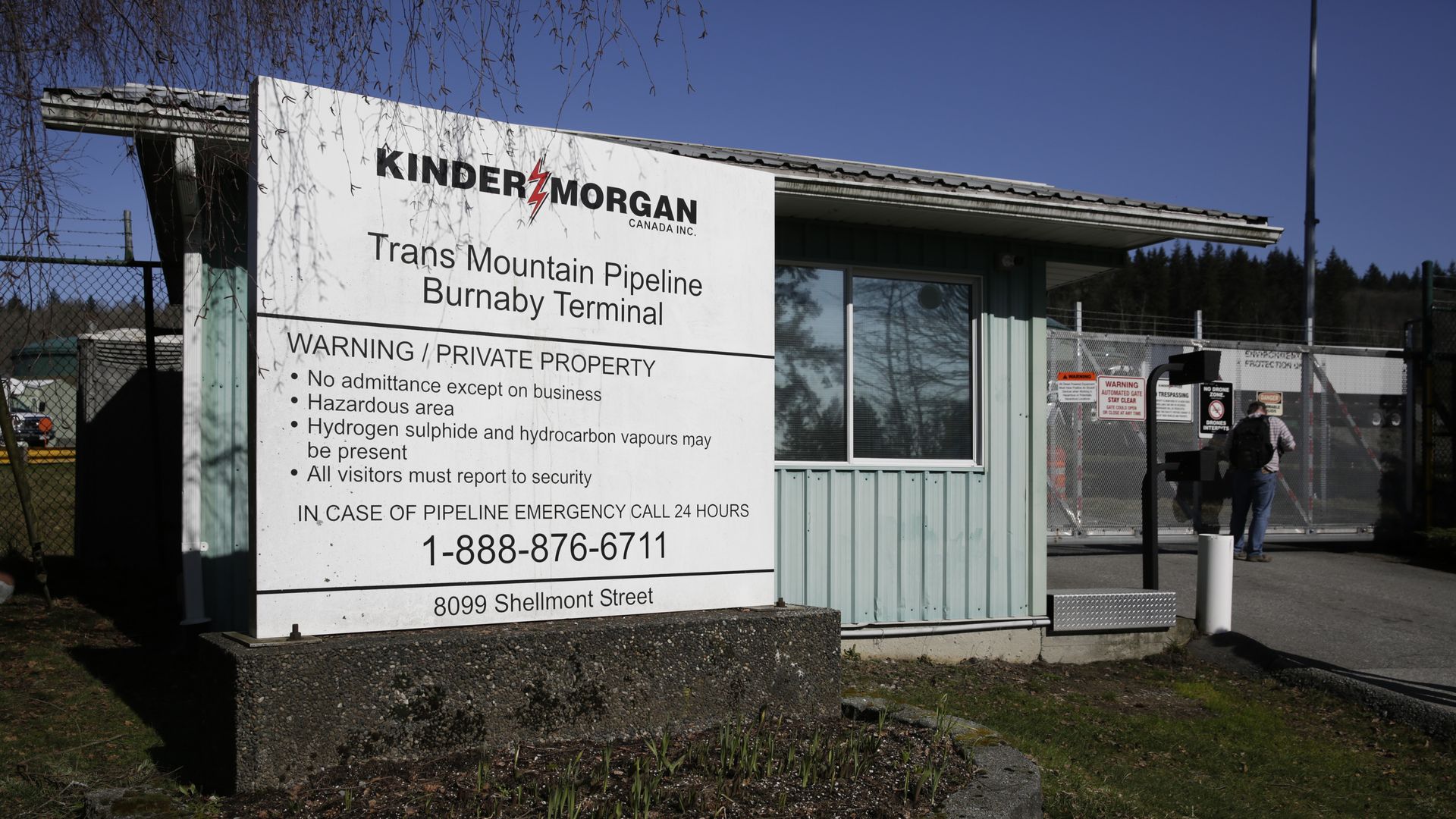 Investors of Kinder Morgan approved two non-binding but symbolically important resolutions related to climate change during the pipeline maker's annual meeting Wednesday.
Why it matters: These results are among the first of several high-profile votes expected this spring at numerous energy companies' annual meetings. It's also the latest in a trend of investors increasingly calling on publicly held fossil-fuel companies to be more transparent about how policies to cut greenhouse gas emissions could impact their bottom lines despite President Trump's retreat on the issue.
Gritty details: The two resolutions received majority support, though specific percentage won't be disclosed for another week or so.
One resolution calls on the company to issue a report detailing how its business would fare in a world that cuts greenhouse gas emissions roughly in line with the aspirations of the 2015 Paris climate accord.
The other one calls for an annual sustainability report.
Yes, but: The resolutions aren't legally binding, but a majority support typically indicates the company will act to respond in some way rather than ignoring it, which companies often do for resolutions that don't pass the 50% threshold. The process, which for most companies occurs in the spring, has been called "shareholder democracy."
For the record: A Kinder Morgan spokesman confirmed the votes and relayed a comment the company's executive chairman, Rich Kinder, made at the meeting: "With regard to the two stockholder proposals that passed today: as you are probably aware, these proposals are non-binding; however, the Board will carefully consider the proposals and the information contained in the supporting statements in determining what actions to take with respect to them."
Go deeper: Investors stunned over oil producer's climate exemption
Go deeper