Novartis paid Trump lawyer Michael Cohen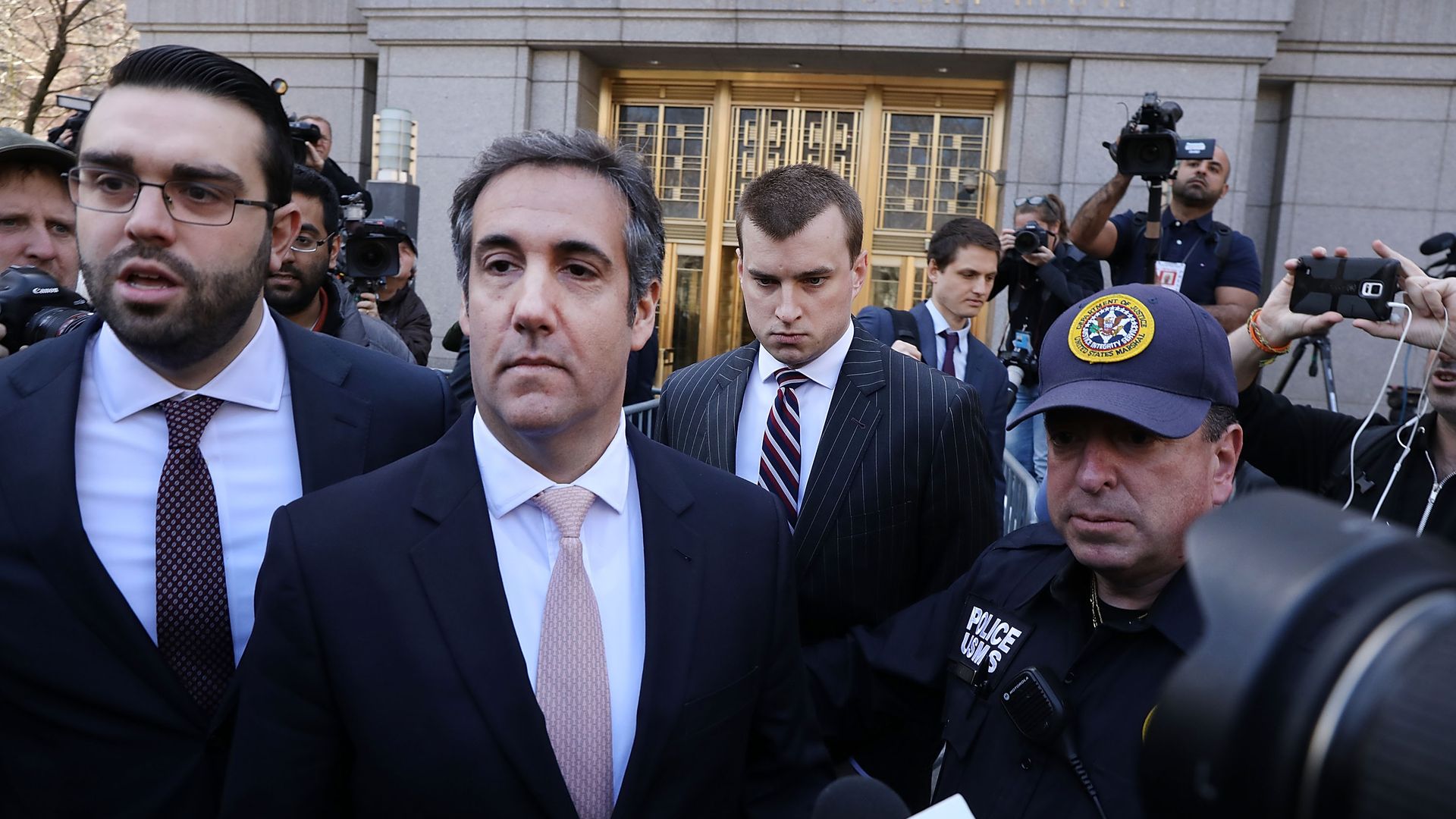 A subsidiary of drug manufacturer Novartis paid nearly $400,000 to a company controlled by Michael Cohen, Trump's personal lawyer, according to the New York Times.
Why it matters: Novartis is not the only large company that reportedly made substantial payments to Cohen's firm, which aren't disclosed like traditional lobbying activity and will undoubtedly raise questions about whether those corporations were paying for access to the president.
The company, Essential Consultants, is the vehicle through which Cohen made his now-famous payment to Stormy Daniels.
The payments were made in four installments, between October 2017 and January 2018, per NYT.
Novartis said its relationship with Cohen's company has expired.
At an absolute minimum, it's not a great look. These payments are in the news because a firm tied to a Russian oligarch also reportedly paid Essential Consultants for its services. With both a possible Russian connection and a Stormy Daniels connection, this story won't be going away anytime soon.
Go deeper