Malaysian opposition wins stunning election victory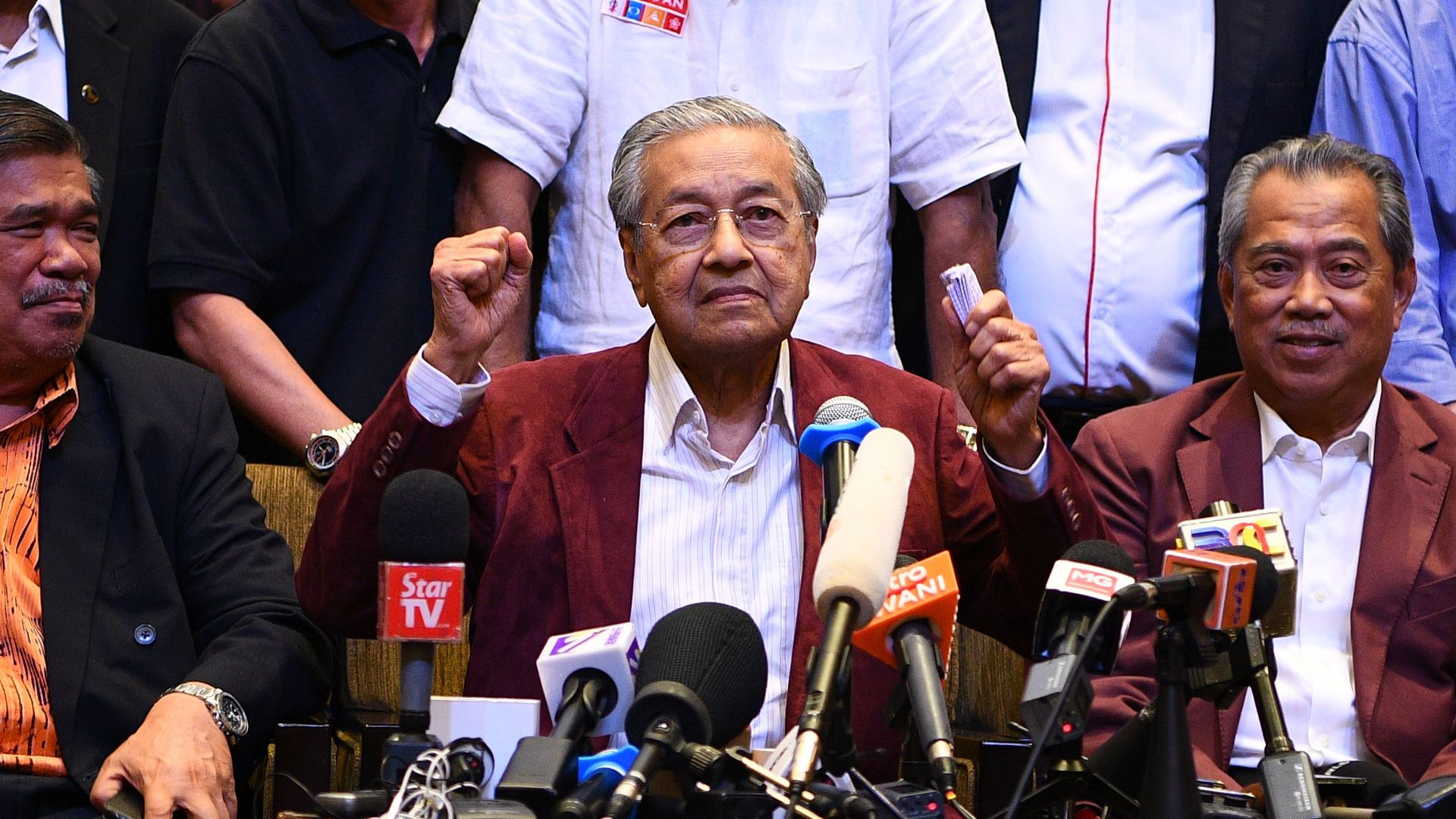 The opposition has won a majority in Malaysia's elections, meaning power will change hands for the first time in six decades in the southeast Asian country.
The backdrop: The opposition coalition was led by Mahathir Mohamad, a 92-year-old former prime minister and mentor-turned-critic of current prime minister Najib Razak, who had attempted to gerrymander his way to victory despite a major financial scandal. Mahathir has declared two days of national holidays, and says he hopes to be sworn in on Thursday.
Go deeper