Haspel to vow CIA won't restart torture program if confirmed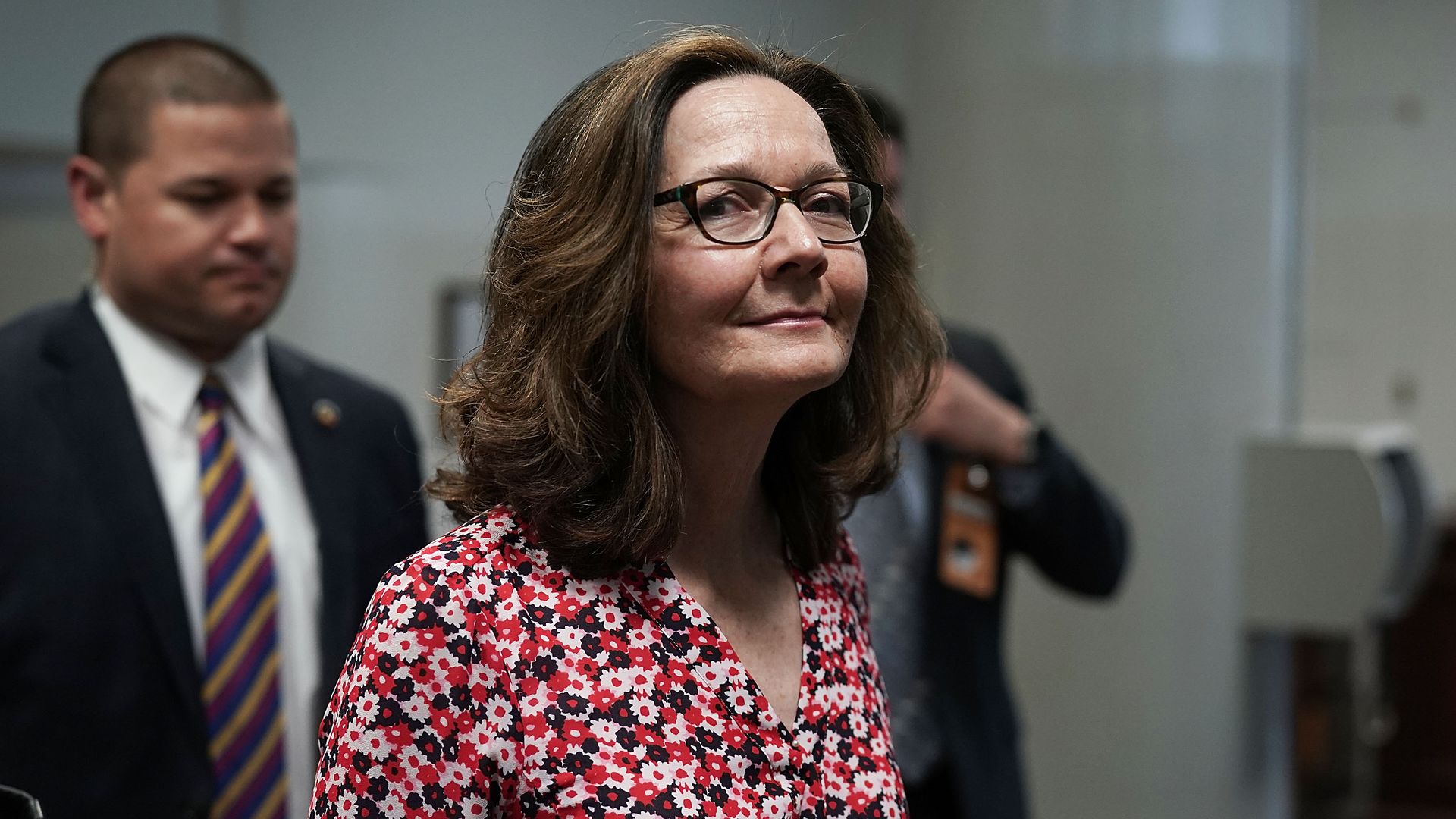 CIA nominee Gina Haspel plans to put concerns over her re-starting the agency's torture program to rest as her confirmation hearing with the Senate Intelligence Committee takes place Wednesday.
"I understand that what many people around the country want to know about are my views on CIA's former detention and interrogation program... I want to be clear... I can offer you my personal commitment, clearly and without reservation, that under my leadership CIA will not restart such a detention and interrogation program."
— Haspel, per excerpts from her opening statement from the CIA
Key excerpts from Haspel's opening statement:
On breaking CIA's glass ceiling: "I did my part—quietly and through hard work—to break down those barriers. And I was proud to be the first woman to serve as the number-two in the Clandestine Service. It is not my way to trumpet the fact that I am a woman up for the top job, but I would be remiss in not remarking on it—not least because of the outpouring of support from young women at CIA who consider it a good sign for their own prospects."
On beginning her career with the agency: "From my first days in training, I had a knack for the nuts and bolts of my profession. ... I recall my first foreign agent meeting was on a dark, moonless night with an agent I'd never met before. When I picked him up, he passed me the intelligence, and I passed him extra money for the men he led. It was the beginning of an adventure I had only dreamed of."
On working with Congress: "I am a strong believer in the importance of oversight. Simply put, experience has taught us that CIA cannot be effective without the people's trust. ... If we can't share aspects of our secret work with the public, we should do so with their elected representatives. For CIA, oversight is a vital link to the open society we defend."
Go deeper