AT&T confirms paying Michael Cohen firm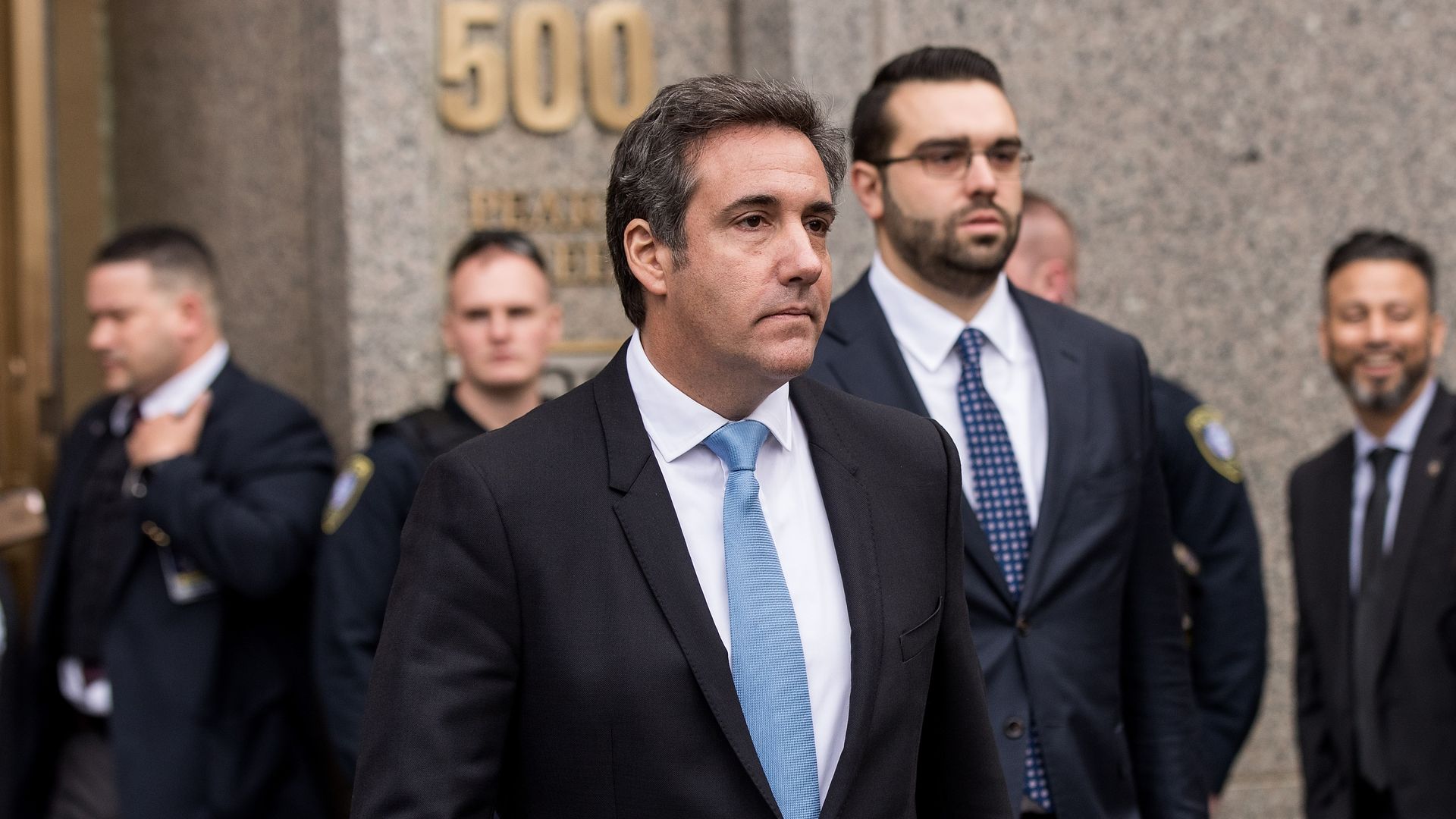 AT&T late Tuesday confirmed that it had contracted a corporation tied to Trump lawyer Michael Cohen and his alleged payment to adult entertainer Stormy Daniels.
Why it matters: AT&T is currently locked in a court battle with the Trump Justice Department, which sued to block its proposed $85 billion merger of Time Warner a month before AT&T says it ended the relationship with the Cohen LLC.
What they're saying: "Essential Consultants was one of several firms we engaged in early 2017 to provide insights into understanding the new administration. They did no legal or lobbying work for us, and the contract ended in December 2017," said an AT&T spokesperson.
Stormy Daniels' lawyer Michael Avenatti released a document on Tuesday detailing payments to Essential Consultants, LLC. The firm is at the center of Avenatti's claim that Cohen paid of Daniels over an alleged affair between the actress and Trump.
The document alleges that AT&T made four payments to the company, the first in October, 2017 and the last one in early January, 2018, totaling $200,000. The Justice Department sued to block the Time Warner merger in November, 2017.
Go deeper