Nestle pays $7.15 billion for rights to sell Starbucks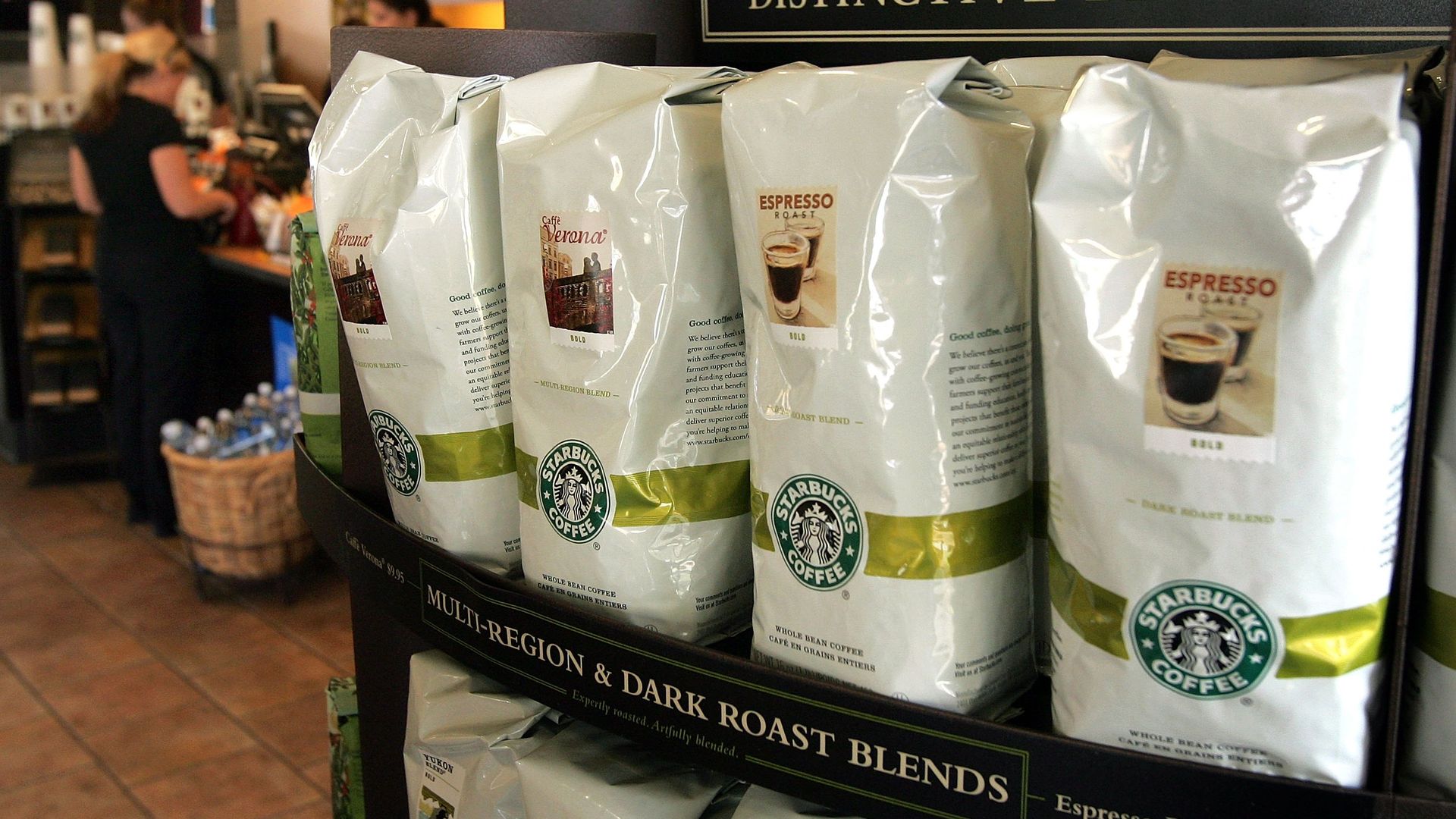 Nestle is dishing out $7.15 billion in cash to partner with Starbucks for the right to sell the coffee chain's products around the world, reports Reuters. Nestle will be able to sell bagged Starbucks coffee and drinks, adding to its expected earnings by next year.
The state of play: Nestle is the largest hot drink company on the planet, but saw its shares fall by 8% already this year. Starbucks' presence in the United States is significant, but the company is looking to increase its presence worldwide.
Go deeper