Outrage overload hits big business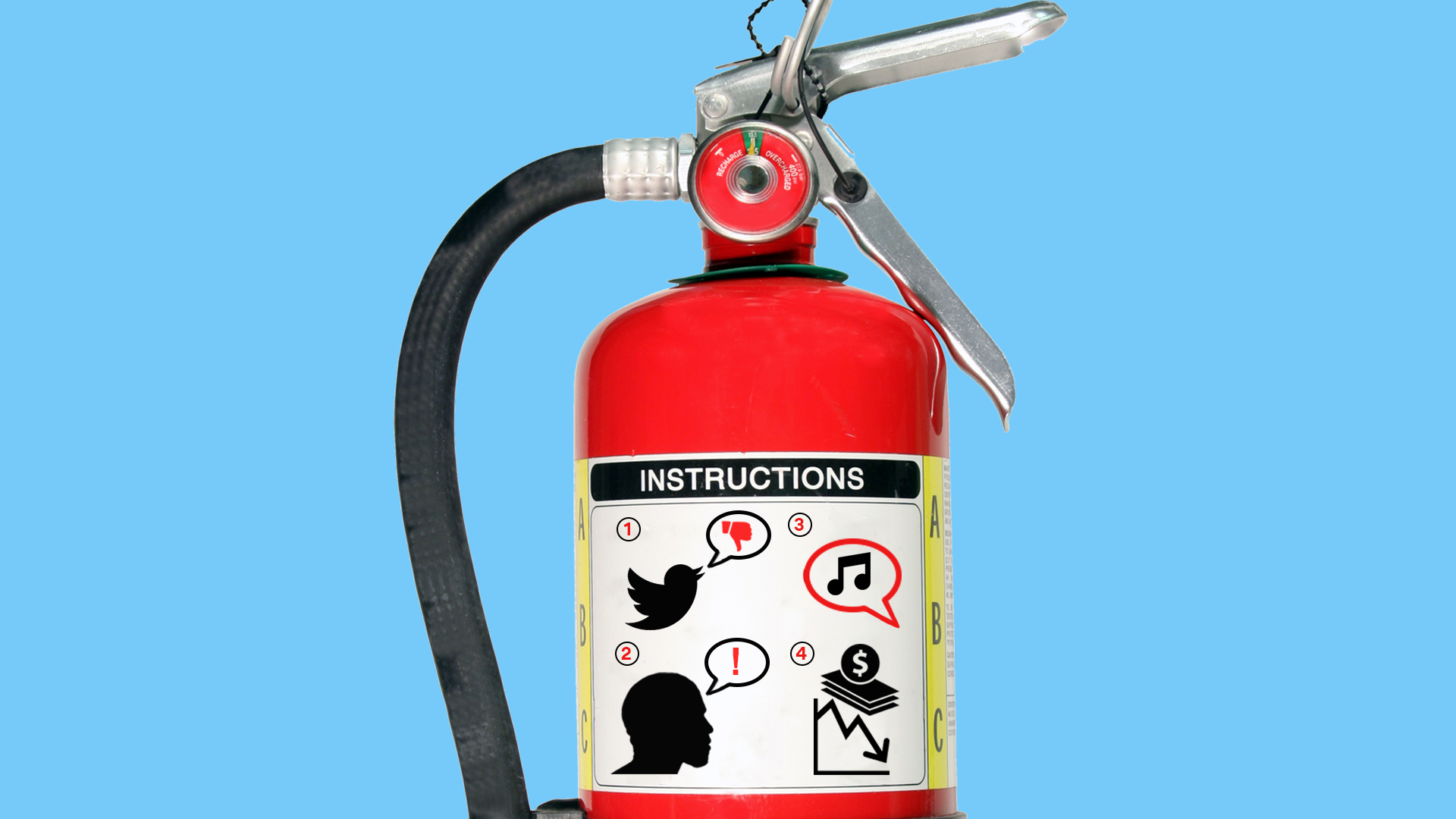 It's not just Washington that's burning in a seemingly perpetual cauldron of outrage. Global executives are still obsessing about how to get ahead of the next viral crisis, with mixed success. 
Why it matters: Some incidents, such as the furor after two black men were arrested at a Philadelphia Starbucks earlier this year, can force positive brand and societal change. Others are the corporate equivalent of WHCD hot takes: moments that would (and arguably should) have passed largely without comment are now occupying ever larger chunks of senior management's time. 
Just this week:
Adidas CEO Kasper Rorsted was forced to distance himself from bizarre comments about slavery by brand collaborator Kanye West.
UK supermarket giant Sainsbury's boss was caught singing"We're in the Money" ahead of a planned mega-merger that could cost thousands of jobs.
Elon Musk wiped $2B off Tesla's market capitalization after cutting off analysts for the temerity of asking "boring, bonehead questions" such as how much cash the company is burning. (A lot)
Trump's early, scattershot twitter rants about specific industries and companies forced many to draft a better response plan in the event of a surprise presidential broadside. But many are proving much less adept at reining in public outrage — justified or not — once a crisis spirals.  
The big picture: Long-term corporate brand damage is still largely the result of deception (Volkswagen), greed (Facebook), incompetence (TSB) or bad product decisions (Snap).
Be smart: The strongest CEOs make sure a crisis doesn't define them, and remain ruthlessly focused on the basics. The weakest — and the most ill-advised — are still checking their Twitter feed on the way out the door. 
Go deeper