Second earthquake rocks Hawaii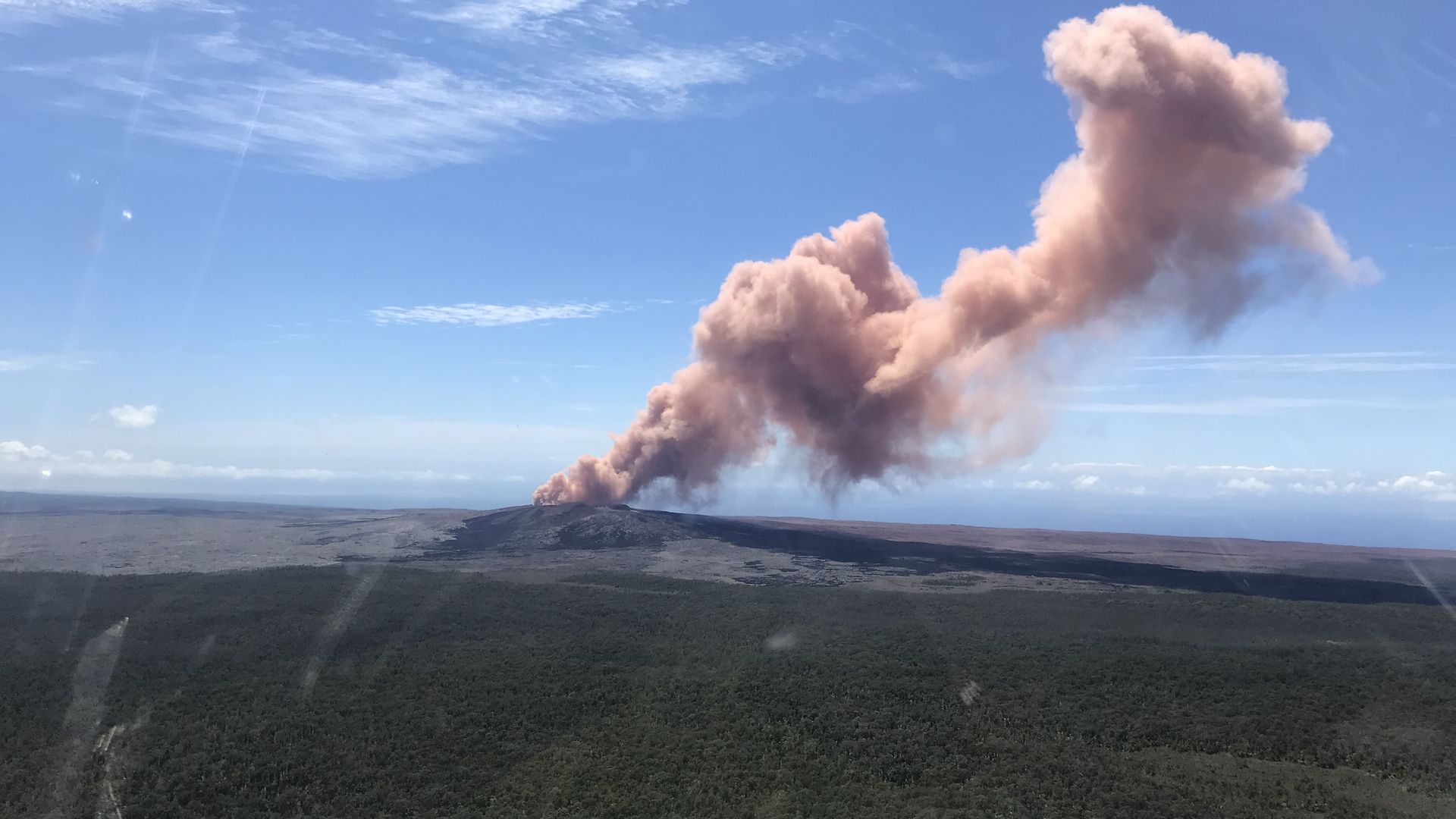 A 6.9-magnitude earthquake hit Hawaii's Big Island on Friday after a separate 5.4-magnitude earthquake rattled the same island earlier in the day, the Associated Press reports adding that an "eruption began Thursday and continued Friday, with lava spurting from three volcanic vents," forcing evacuations across the area.
The backdrop: Hawaii News Now adds the latest quake is the fifth eruption "from two fissures in Leilani Estates." The first earthquake on Friday occurred near a volcanic eruption which has forced residents to evacuate, the AP reports. The National Weather Service's Pacific Tsunami Watch Center reported no tsunami threat from the latest earthquake.
Go deeper