U.S. special forces aiding Saudis with war in Yemen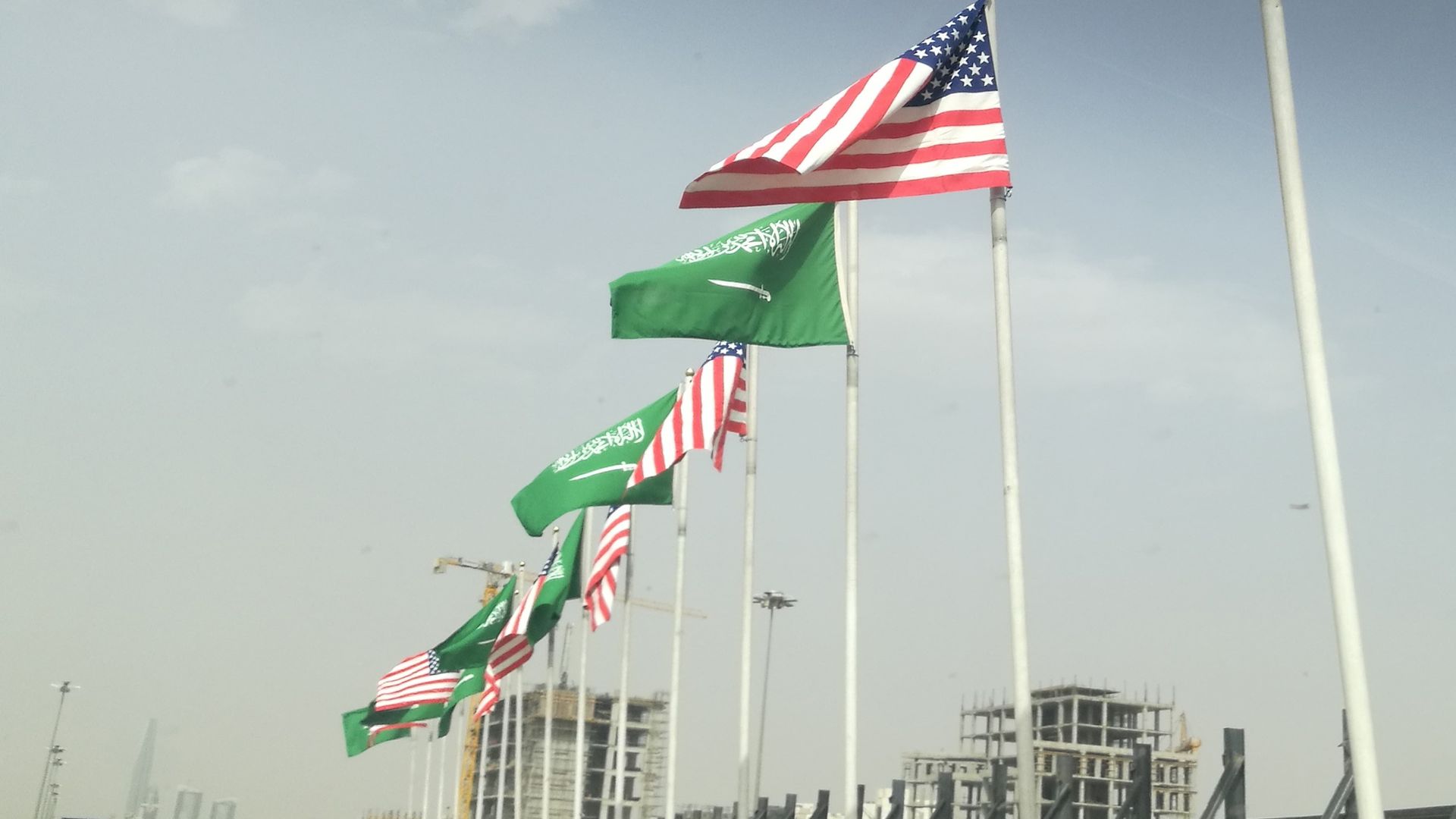 A team of "about a dozen" Green Berets are aiding Saudi Arabia in its fight against the Houthis in Yemen, according to a New York Times report.
Why it matters: The Pentagon has been asserting that U.S. involvement is limited to things like information sharing and aircraft refueling. But the Times reports that the Green Berets "are training Saudi ground troops to secure their border," and "helping locate and destroy caches of ballistic missiles and launch sites" that the Houthis have used to attack Saudi Arabia.
The big picture: The war in Yemen is a primary driver of the worst humanitarian crisis in the world, and the U.S. military appears to be more involved than originally explained.
Lt. Cmdr. Rebecca Rebarich, Pentagon spokeswoman told Axios: "The DOD's limited non-combat support, such as intelligence sharing, focuses on assisting our partners in securing their borders from cross-border attacks from the Houthis and improving coalition processes and procedures, especially regarding compliance with the law of armed conflict and best practices for reducing the risk of civilian casualties... We do not provide or vet Coalition targets, and there are currently no plans to provide offensive targeting support of any kind."
Sen. Bernie Sanders, who introduced a resolution to pull U.S. support from the Saudis in Yemen's war, said in a statement to Axios: "[T]he article in today's New York Times only adds to my strong concern that the Trump administration is getting the United States even more deeply involved in a war in Yemen without congressional authorization.  I will be seeking further clarification on these activities from the administration."
Go deeper