Industry touts economic gains of Obama's climate policy to Trump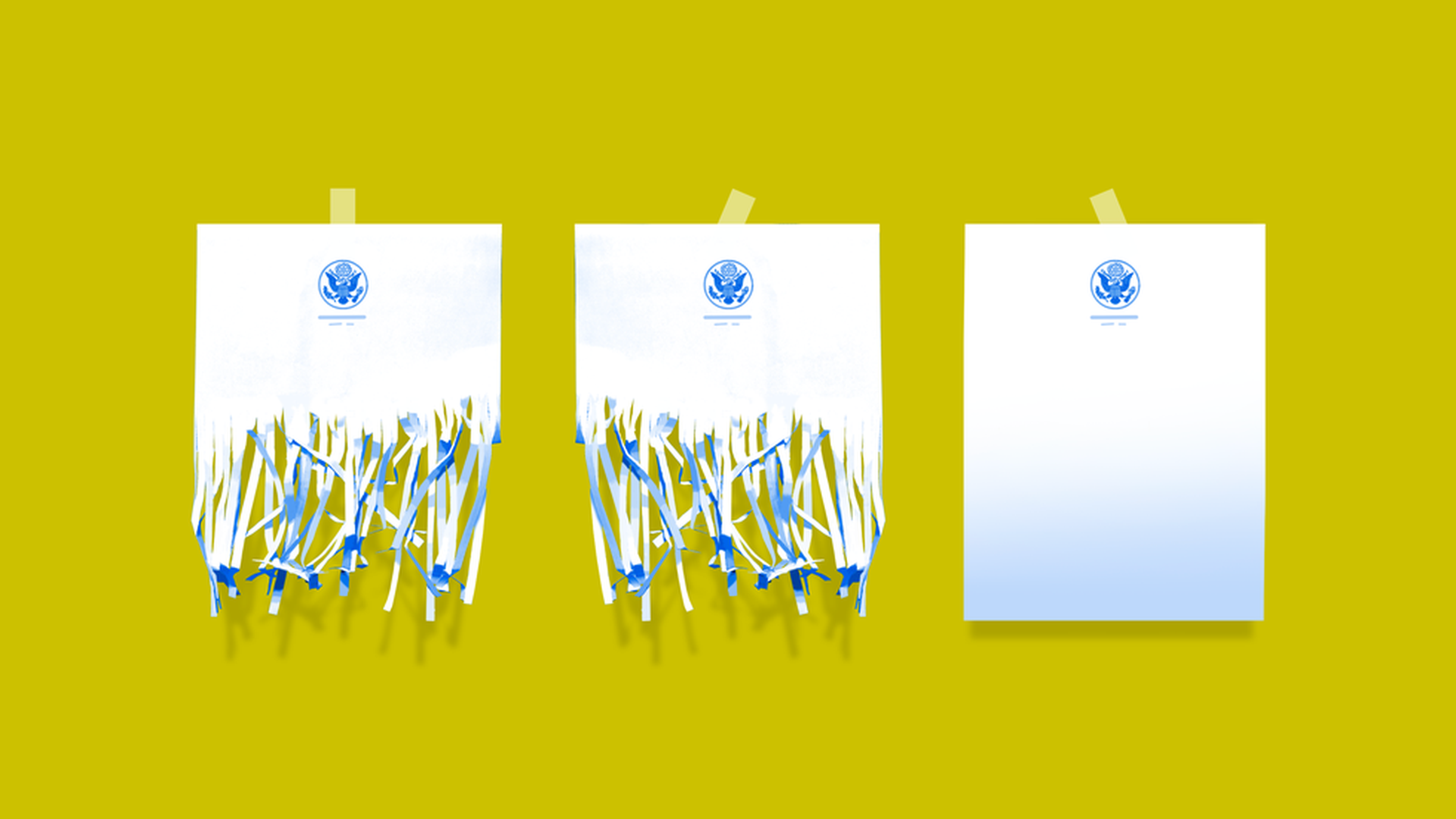 A climate policy pursued under former President Obama is poised to create thousands of jobs and lower America's trade deficit, according to a report backed by a trade group representing some 300 companies in the air conditioning, heating and refrigeration industries.
Why it matters: Usually it's the other way around, with industry slamming an Obama-era regulation. This issue — phasing down refrigerants that emit powerful greenhouse gas emissions — flips conventional wisdom on its head. The reason why is simple, and it has nothing to do with climate change: Companies like Honeywell, Trane and Carrier have invested millions of dollars adapting to what they have long expected the policy to be, and they want to make sure their investments aren't wasted.
Gritty details: The report by two industry groups — the Air-Conditioning, Heating and Refrigeration Institute and the Alliance for Responsible Atmospheric Policy — was sent Wednesday to the Trump administration.
It finds that the United States would reap broad economic gains if the federal government ratifies what's known as the Kigali amendment to the Montreal Protocol.
The Montreal Protocol is an environmental treaty agreed to 30 years ago to help mend the hole in the Earth's ozone layer (it's working.)
This new amendment is named after the Rwandan city where world leaders agreed in October 2016 to phase down refrigerants found in appliances like air conditioners and refrigerators that contain greenhouse gases called hydrofluorocarbons, or HFCs.
For the amendment to go into effect, the administration would need to send it over to the Senate, which then would need to vote to ratify it.
The report finds economic gains happen regardless but are greater if the Kigali amendment is ratified, including an additional 33,000 jobs on top of an estimated 138,000 by 2027 and more exports and fewer imports.
For the record: The White House and EPA, both which were sent the report, declined to comment.
What's next: EPA said recently it's going to rewrite an Obama-era regulation that was supposed to be how America complies with the amendment. A federal court last year struck down the rule and ordered EPA to rewrite it.
Go deeper