IEA sees bigger role for offshore wind to meet climate goals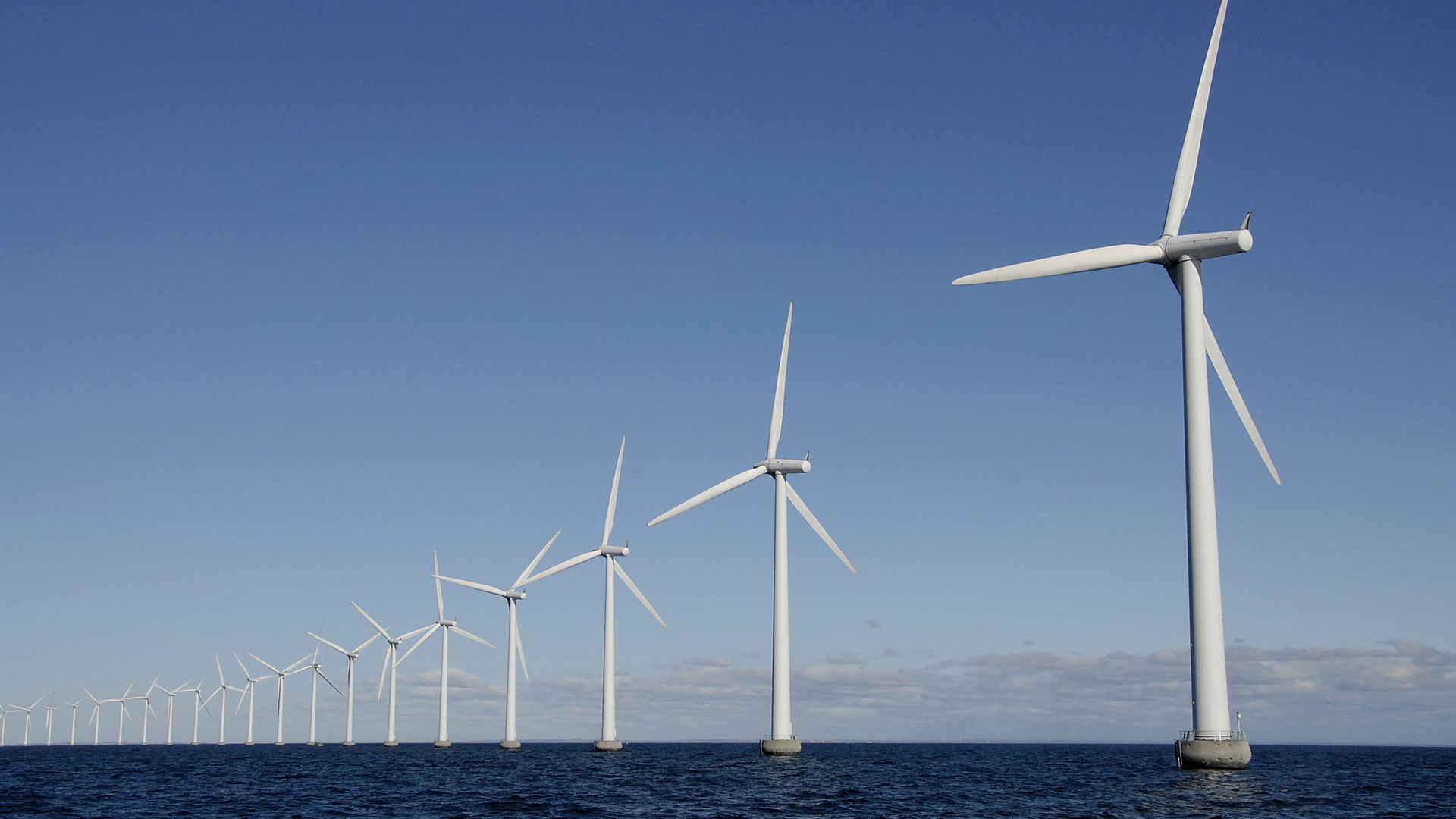 The International Energy Agency sees a growing role for offshore wind worldwide — with growing investment needed — in a future low-carbon energy mix that meets the goals of the Paris climate deal.
Why it matters: Right now, offshore wind provides just 0.2% of global power.
But, but, but: IEA, in a new report, says this would climb greatly by 2040 in the agency's wider Sustainable Development Scenario (SDS), a model of an energy system that holds the global temperature rise to well under 2°C.
In the SDS, offshore renewable electricity is almost 4% of global power in 2040, with the vast majority of that coming from wind as technology improves and the sector gets more competitive.
Under that scenario, capital investments in offshore wind are about $1 trillion total through 2040. Europe remains the biggest market, with China next, where investment grows to $260 billion over the study period as the country seeks to improve air quality and cut carbon emissions.
Big picture: That's just one takeaway from IEA's new Offshore Energy Outlook, a wide-ranging look at offshore fossil fuel and renewables development in the decades ahead.
It sees offshore energy as a key part of meeting rising global energy demand, but the trajectory of that role varies by fuel source.
A couple of other takeaways . . .
Crude oil: Under their New Policies Scenario, which is less aspirational and instead reflects existing national policies and plans, IEA predicts that offshore oil production in 2040 would be just slightly higher than today's levels of about 27 million barrels per day.
"In the context of a growing oil market, a flat trend for offshore oil means that its share of global oil production declines slightly to about 28% in 2040," they state.
In the more climate-friendly SDS, offshore oil production falls to 20 million barrels per day by 2040.
Natural gas: The report sees offshore gas production rising to above 30 percent of total global gas production in 2040 in the New Policies Scenario.
"The increases are spread quite widely, but the largest increments come from two regions: the Middle East and Africa," IEA notes.
In contrast to oil, offshore gas production also grows in the SDS.
By the numbers: "Overall, the Sustainable Development Scenario requires $4.6 trillion in capital investment in all types of offshore energy over the period to 2040, compared with $5.9 trillion over the same period in the New Policies Scenario," IEA reports.
Go deeper