Musk to face questions on Tesla earnings, Model 3 status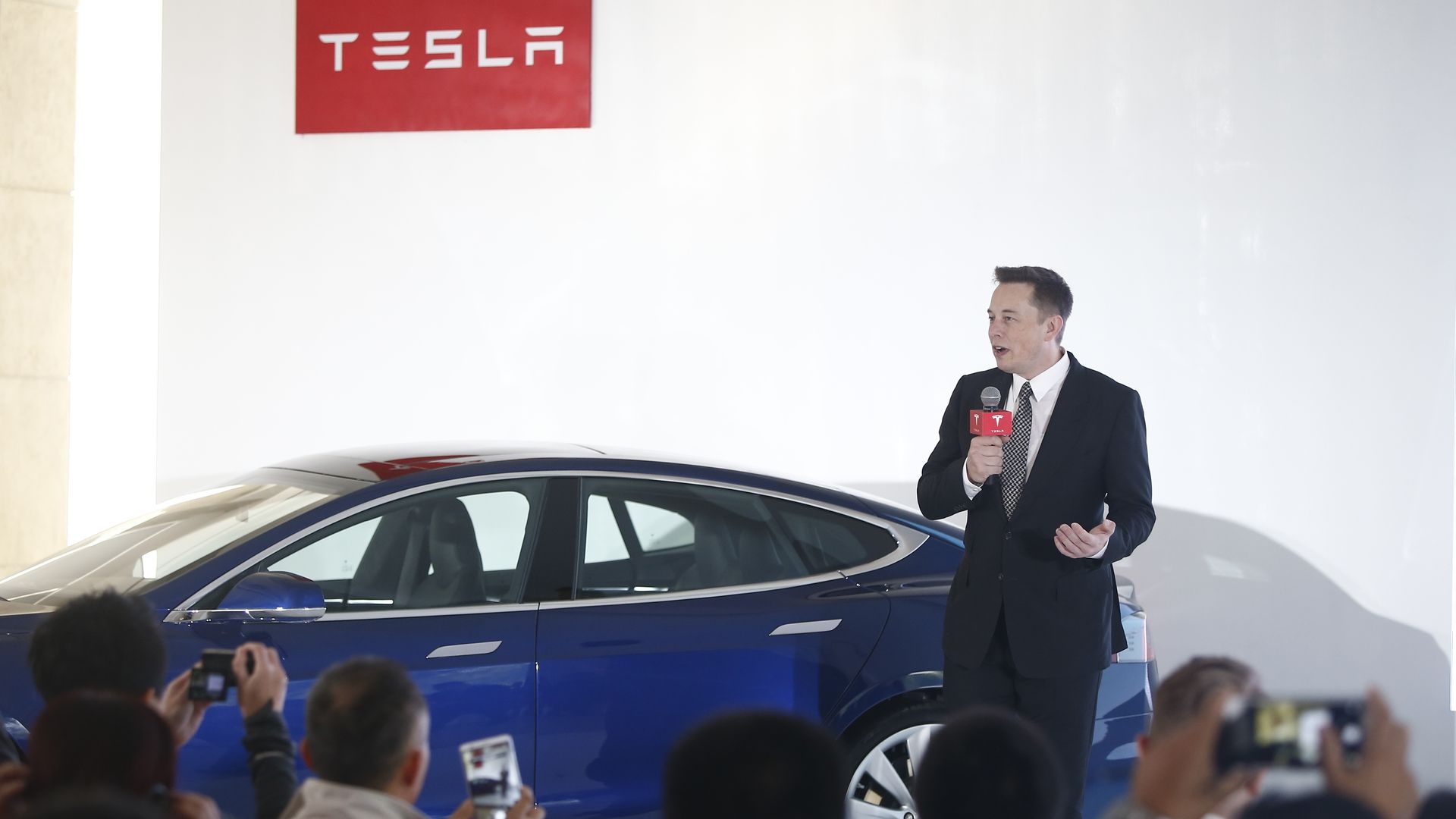 After markets close, Tesla will report its first quarter earnings and then Elon Musk will hold a conference call where he's certain to face questions about the state of the Model 3 production.
Why it matters: The Silicon Valley automaker is under the microscope more than ever after repeatedly missing production targets for the mass-market car launched last year that's key to the company's future.
What's expected: Zacks estimated that revenues will grow by nearly 18% to reach $3.17 billion, but adjusted losses will reach $3.37 per share.
Also, analysts will be looking for broader signs of the company's financial future, following Musk's recent claim that the company will be profitable in quarters 3 and 4 and won't need to raise more money from capital markets this year.
Go deeper: Per Bloomberg, here are the "Seven Things Wall Street Wants To Know From Elon Musk."
Go deeper