The world is failing to hit its climate targets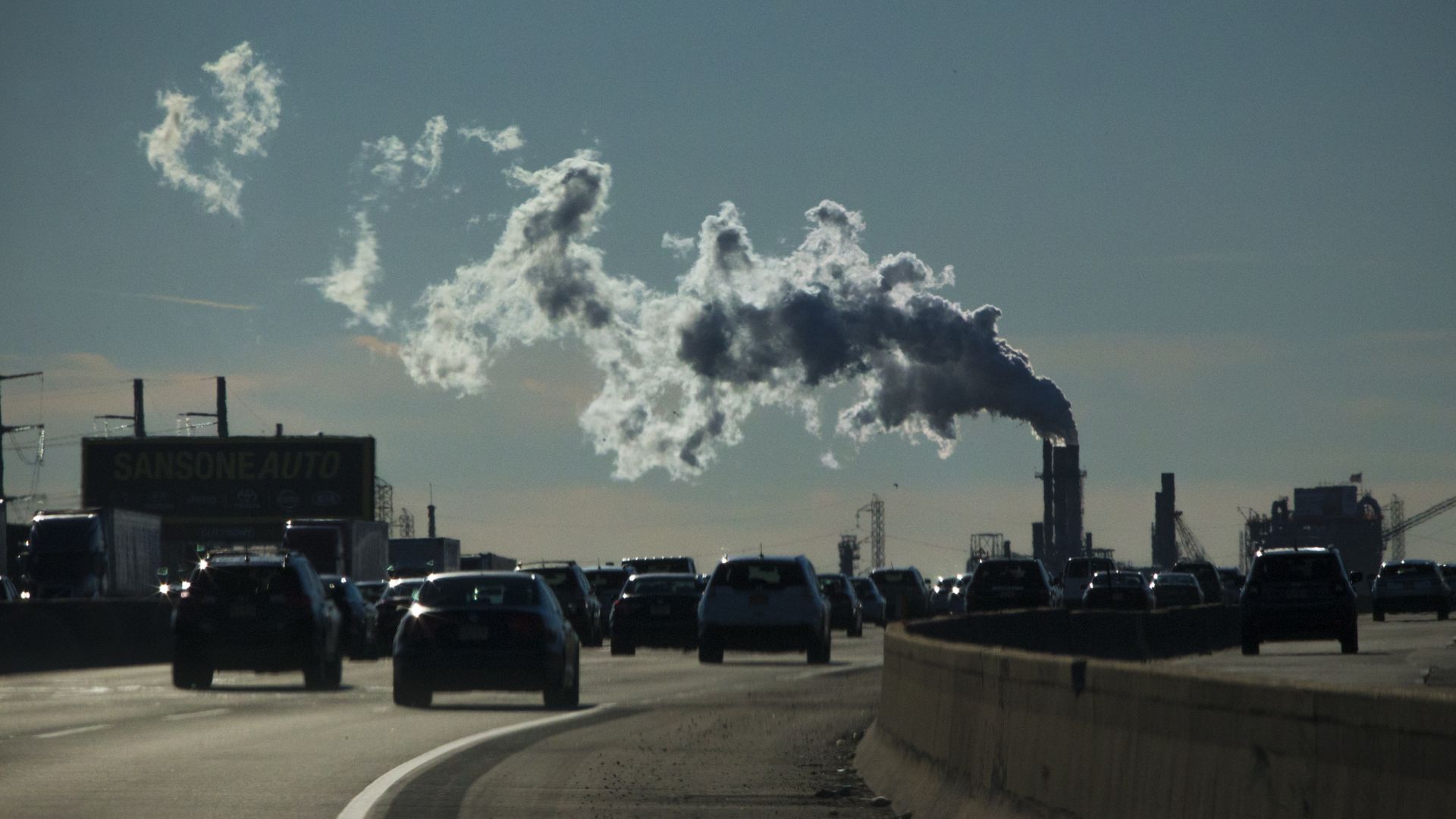 A reminder of how hard it will be to steeply cut global greenhouse gas emissions in the years ahead arrived this morning via a report this morning from several international agencies along with with other new analyses.
Why it matters: Despite big gains and cost reductions in renewables deployment as well as the expansion of carbon pricing, wringing CO2 out of the global economy on a large scale is not happening nearly fast enough to prevent highly dangerous levels of warming.
In fact, emissions ticked up slightly last year after a three-year plateau.
Out today: A new report from the International Energy Agency, the U.N., the World Bank and others that takes stock of the various energy portions — such as electricity access, use of clean cooking fuels, and renewables growth — of wider U.N. sustainable development goals for 2030.
A few takeaways from the renewables part:
"Global energy scenarios reflecting current and planned policies show that the world is far from being on track to achieve the targets of SDG 7," notes the report, referring to sustainable development goal 7, which is the energy portion.
"Although renewable power generation is progressing rapidly, supportive policies for renewable transport and heat remain limited, preventing greater overall renewables penetration," it states.
"Based on current policies, the renewable share [of total final energy consumption] is expected to reach just 21% by 2030, with modern renewables growing to 15%, falling short of the substantial increase demanded by the SDG7 target," a summary notes.
A starker warning: An in-depth analysis in the journal Nature last week (and hat tip to this Vox summary) finds that "the world is on track for more than 3 °C of warming by the end of the century."
The goal of the Paris agreement is limiting the temperature rise to under 2 °C, a benchmark scientists say will help avoid some of the most dangerous effects.
"The good news is that clean-energy technology is at last making substantial strides. The bad news is that the pace isn't nearly quick enough," writes Nature's Jeff Tollefson.
The state of CO2 pricing: Yesterday the Center for Strategic and International Studies held an event on the progression and challenges of carbon pricing in the U.S. and worldwide. You can watch the whole thing here.
One takeaway, via Thomas Kerr of the International Finance Corp. (which is part of the World Bank Group) is that while CO2 pricing is growing and generating significant revenues, it still covers just 15% of global emissions.
In the U.S., the Rhodium Group consultancy's John Larsen looked at California's sweeping cap-and-trade program and the Regional Greenhouse Gas Initiative, which is a more modest cap-and-trade effort among northeastern states on power plant emissions specifically.
Even when that program expands to add Virginia and New Jersey's participation, CO2 pricing in California, combined with RGGI, will cover just 7% of total U.S. emissions, he said.
Why this matters: Many analysts view pricing CO2, either through trading programs or taxes, as a vital way to help limit emissions.
Go deeper