With EPA suit, California leads battle over fuel-economy standards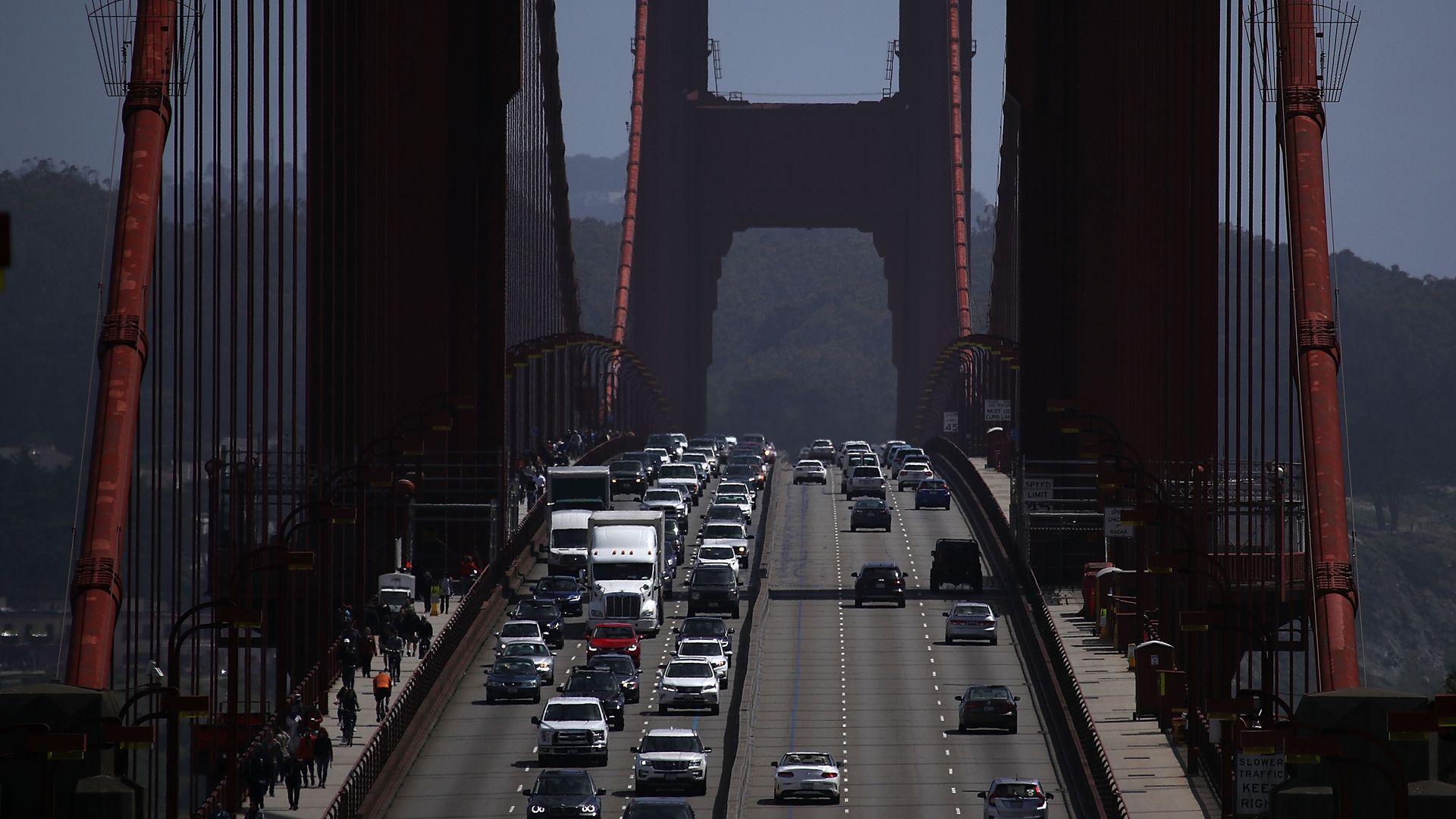 The EPA signaled last month that it would make good on a longstanding promise to roll back Obama-era vehicle fuel-economy standards, a historic bargain struck between the Obama administration, the auto industry and the state of California in 2010.
Why it matters: In response, California and 16 other states (plus the District of Columbia) fired a first shot across the bow on Tuesday, challenging the April announcement in court. This lawsuit portends a protracted legal fight over the future of the country's fuel-economy standards and the ability of states to set their own.
The 2010 deal harmonized state greenhouse gas emission standards and national fuel-efficiency standards, resolved contentious litigation over California's ability to set more stringent standards and put the U.S. on a path to ramp up mileage efficiency for the nation's vehicle fleet.
Under that compromise, made official in 2013, mileage standards for passenger cars and light trucks rose slowly through 2017, and would rise more sharply over the next several years, reaching an average of nearly 55 miles per gallon by 2025.
The EPA said in April it would revoke Obama's January 2017 "midterm evaluation," which concluded the auto industry could and should comply with the 2022–2025 standards. Instead, the EPA now proposes to develop lower, "more appropriate" standards. The freeze would have a significant, negative impact on both the California and global climate, due more to the slowing of green-technology innovation and adoption than the immediate effects of the lowered standards.
What's next: The EPA is likely to ask that the lawsuit be dismissed because the agency has not yet finalized new standards subject to judicial review. Meanwhile, the states might argue that the court should enjoin any such development until the question of the new midterm assessment's legality is resolved.
Deborah A. Sivas is the director of the Environmental Law Clinic at Stanford Law School.
Go deeper