California cap-and-trade shows the value of diverse climate solutions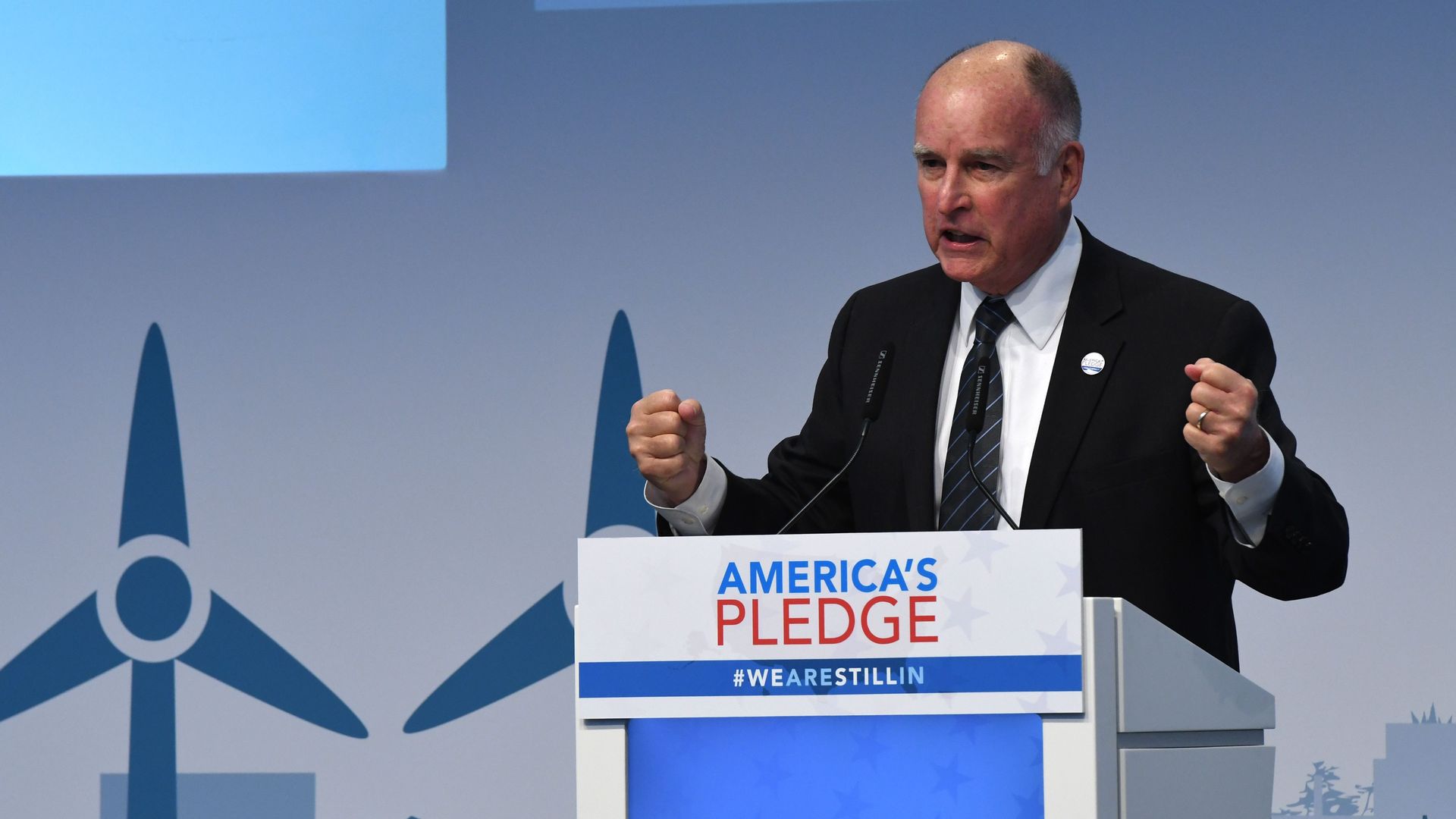 Last month, Governor Jerry Brown flew to Toronto to bolster support for the 2017 California–Canada cap-and-trade alliance. At home, though, Brown has faced criticism for pursuing market-based policies to reduce fossil-fuel consumption, rather than calling for a state-wide freeze on new drilling.
Why it matters: The California debate illustrates a larger conflict within the environmental movement: Many insist upon the most aggressive climate change policies, but for both electoral and economic reasons, climate change can't be addressed solely by government fiat. To drive change at scale, the government must also engage market forces to create better and cheaper alternative energy sources, cars, homes, buildings and transportation systems.
Regionally banning a globally traded product like fossil fuel is not good political strategy or economics: Consumers would simply buy fuel from outside the state, effectively penalizing California businesses without reducing greenhouse gas emissions.
Markets can often guide climate-friendly solutions, especially when business incentives align with environmental ones. For example, coal-generated electricity is declining precipitously in the U.S. — not because of a ban, but because it's become more expensive than other energy sources. Likewise, the city of Shenzhen, China, recently converted all of its 16,000 buses to electric power, which reduces both air pollution and operating costs.
The bottom line: Using carbon cap-and-trade revenue to support green technology innovation and pilots and removing legal and structural barriers to clean-technology adoption are both strong pro-climate alternatives to fossil fuel bans. Jurisdictions that instate such policies would be rewarded with jobs and economic development as well.
Ron Dizy is managing director of the Advanced Energy Centre at MaRS.
Go deeper