BP posts its highest profit since 2014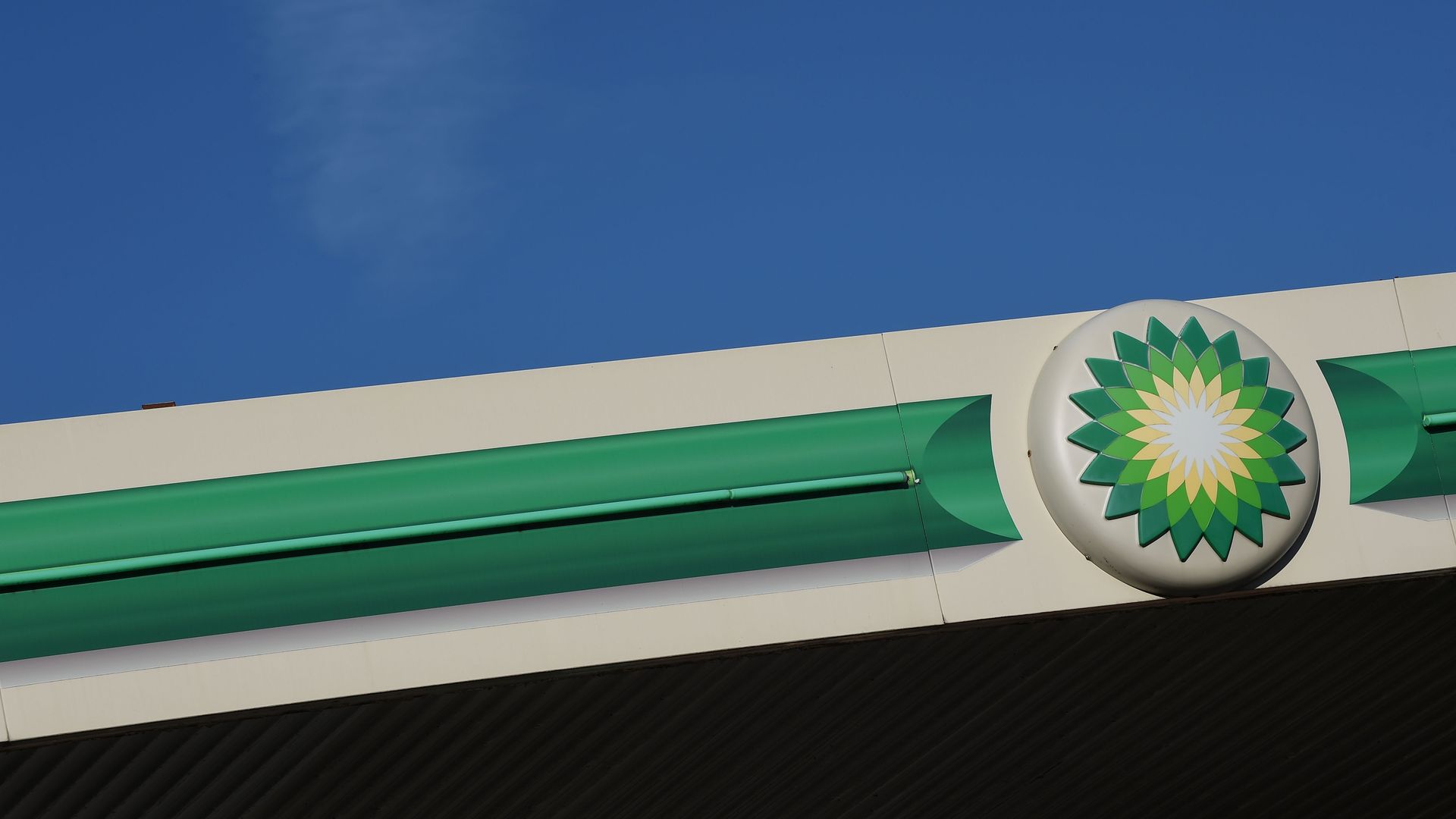 U.K.-based global oil giant BP reported $2.6 billion in first quarter profits on the strength of higher oil prices and higher production, its biggest haul in three years and a rise of 71% from the same period in 2017.
Why it matters: BP is the latest Big Oil giant to report a jump in earnings as crude oil prices have climbed.
The big picture: The total beat analysts' expectations, according to several reports.
The company said it produced 3.7 million barrels of oil-equivalent per day in the first three months of the year, which is 6% above the first quarter of 2017.
Payments related to the Gulf of Mexico oil spill were $1.6 billion, "including $1.2 billion for the final payment relating to the 2012 Department of Justice settlement," BP said.
Yes, but: Per Reuters, the company "saw its debt pile rise to $40 billion due to the settlement of more lawsuits over the deadly 2010 Deepwater Horizon spill in the Gulf of Mexico which has cost it more than $65 billion."
However, the company's CFO tells Bloomberg that "We've reached the peak now for quarterly payments" from the fatal disaster, adding that debt will fall later this year.
The markets respond: The company's stock climbed slightly in pre-market trading.
Go deeper: This new Wood Mackenzie podcast takes stock of the supermajors' earnings season, including a look at what's ailing Exxon.
Go deeper