South Africa rangers use high-tech alarm system to catch poachers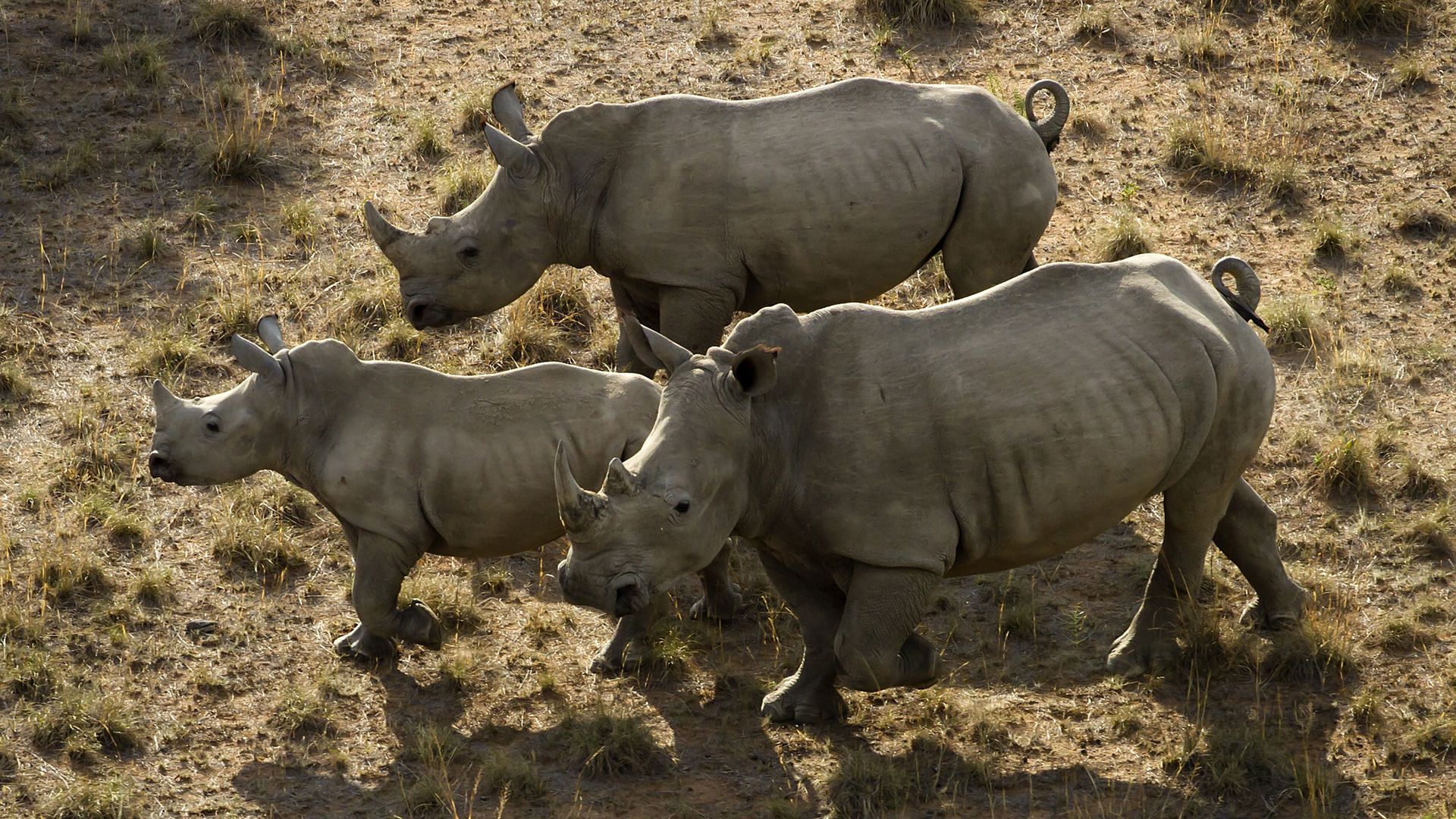 A new high-tech alarm system, designed by two international technology companies in South Africa and California, is helping rangers stop poachers from killing rhinos and other wildlife, reports National Geographic.
The details: The device, Connected Conservation, detects human movement and suspicious activity on reserves. Rangers have so far used it in a 135,000-acre reserve that has almost 150 mammal species. Between 2013 and 2015, before the device was installed, poachers in the area killed 70 rhinos for their horns. In 2017, no rhinos were poached, per the report. The companies plan to release a second second phase of the technology in June to bluster its capabilities.
Go deeper