Trump snubs Correspondents' Dinner at rally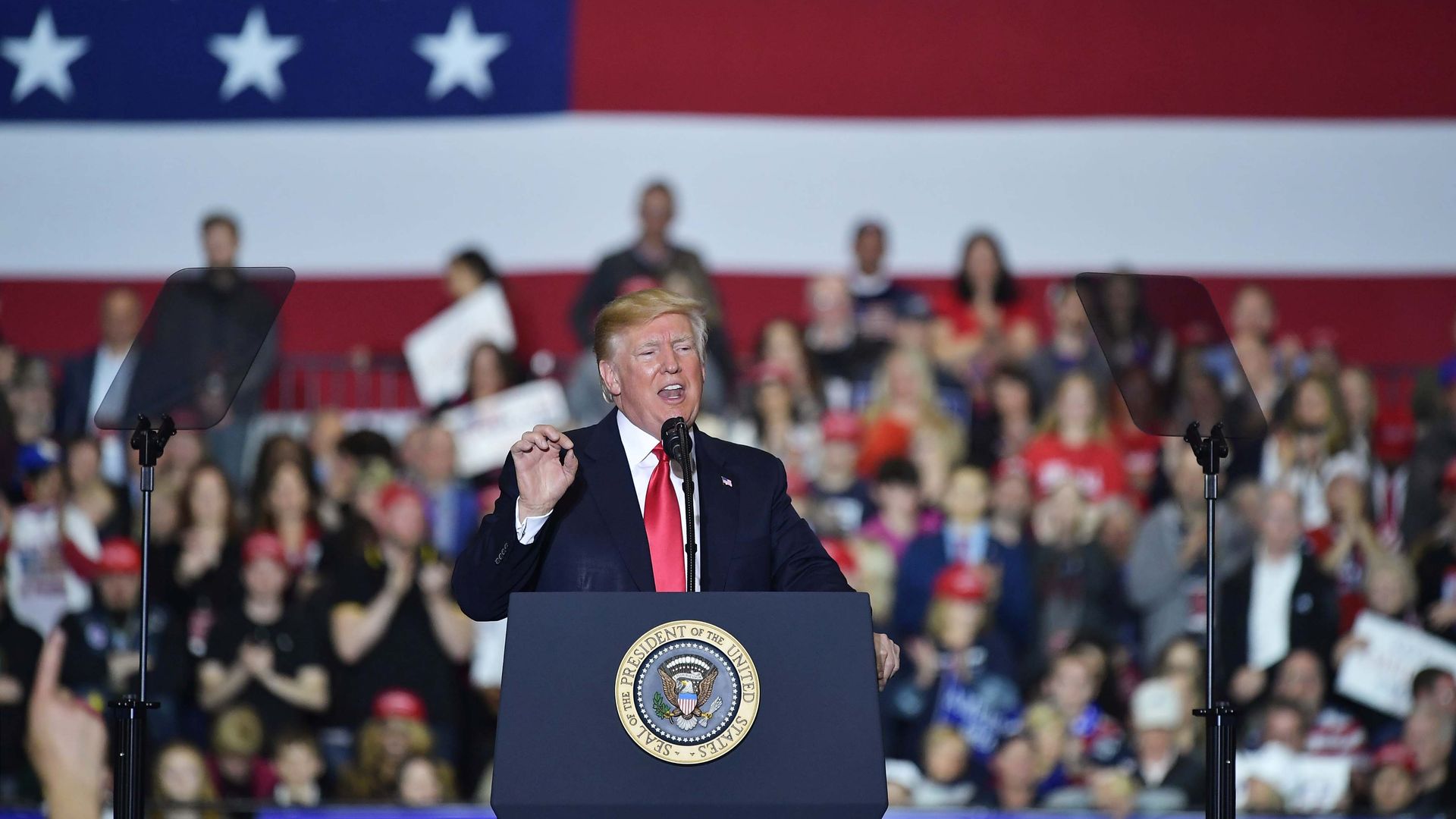 President Trump traded Washington, D.C. for Washington, Michigan Saturday night as he ditched the annual White House Correspondents' Dinner to hold a campaign-style rally for supporters in the Great Lakes state where he referred to the dinner as "phony."
Trump highlighted border and military strengths saying Democrats "don't care much about crime," and touted an increase in job-creation and low unemployment rates for minority groups. He again went after Sen. Tester for announcing allegations of Dr. Ronny Jackson's misconduct. The president announced the anticipated meeting with North Korea should happen in "3 to 4 weeks," and brought up former FBI Director James Comey telling the crowd, "I did you a great favor when I fired this guy."
Go deeper