U.N. Security Council envoys visit Myanmar to inspect Rohingya crisis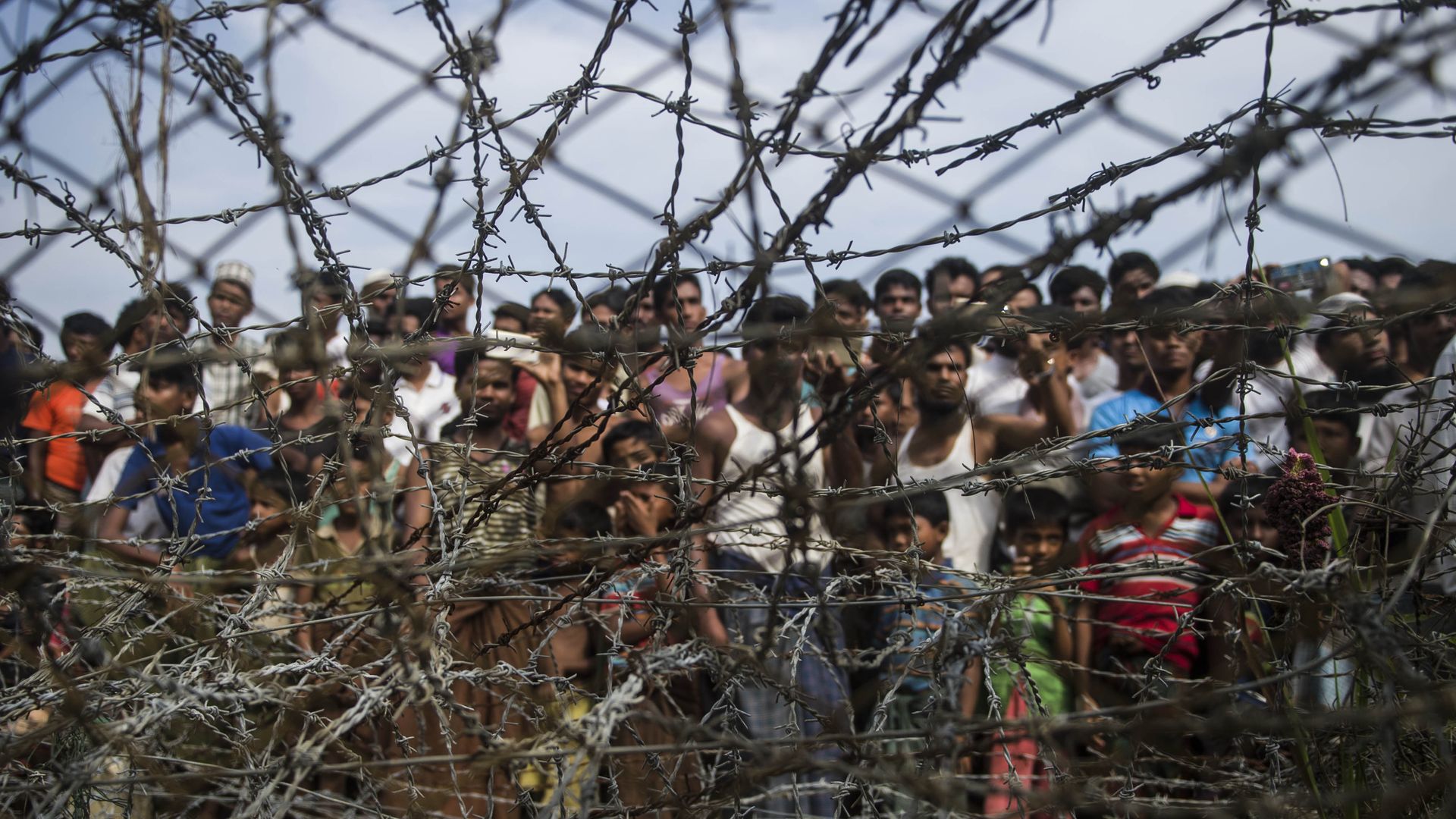 Envoys from the U.N. Security Council are spending four days in Bangladesh and Myanmar "to see firsthand the aftermath" of what is being labeled ethnic cleansing of Rohingya Muslims, Reuters reports.
Why it matters: Myanmar has cracked down heavily on Rohingya Muslims in the past year. Per Reuters, almost 700,000 Rohingya refugees have fled to Bangladesh, reporting "killings, rapes and arson on a large scale." There is international concern that things could worsen due to the upcoming monsoon season. The envoys will be meeting with the Prime Minister of Bangladesh, Sheikh Hasina, and Aung San Suu Kyi, Myanmar's de facto leader.
Go deeper