Report: Qatar paid terrorist sponsors millions to retrieve hostages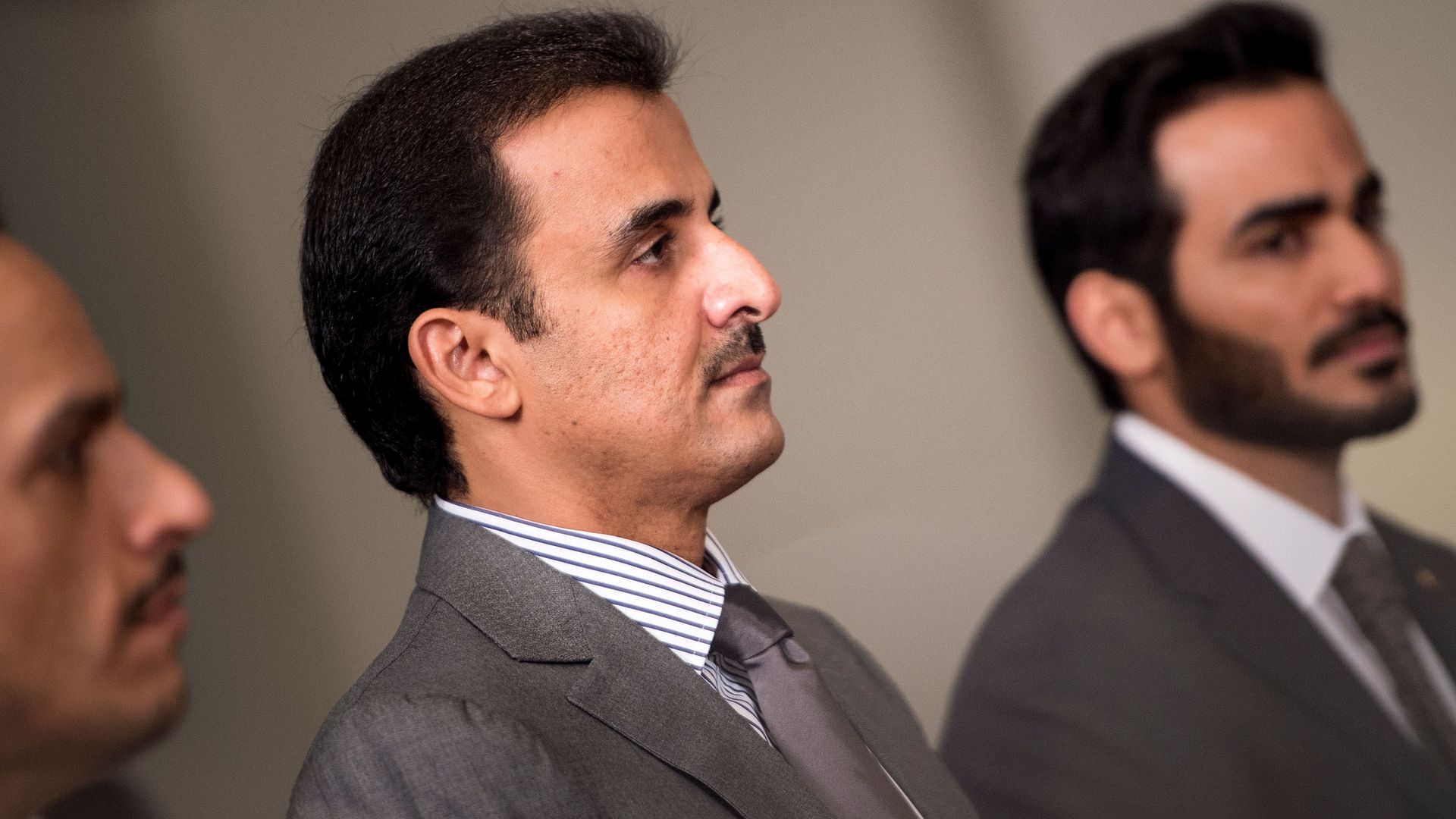 Qatari officials paid at least $275 million to get back hostages being held by Iraqi kidnappers, and an additional $150 million to "intermediaries," which the U.S. has designated as sponsors of international terrorism, the Washington Post's Joby Warrick reports.
Why it matters: Warrick writes that Qatar has "consistently denied reports that it paid terrorist organizations as part of the deal," but records obtained by the Post paint a different picture. President Trump spoke about how Qatar has stopped its funding of terrorism when Qatar's emir, Tamim bin Hamad Al Thani, visited the White House earlier this month.
The details: Text messages and other records obtained by the Post reveal millions of dollars being set aside for, and paid to, Iran's Islamic Revolutionary Guard Corps, a Kata'ib Hezbollah boss, and Iranian and Iraqi officials.
Per WaPo, a senior Middle Eastern official said "the sums mentioned in the texts referred to proposals that were floated by negotiators but ultimately rejected."
Read the full Washington Post report here.
Go deeper