Greece agrees to $1.45 billion deal with U.S. to upgrade F-16 fleet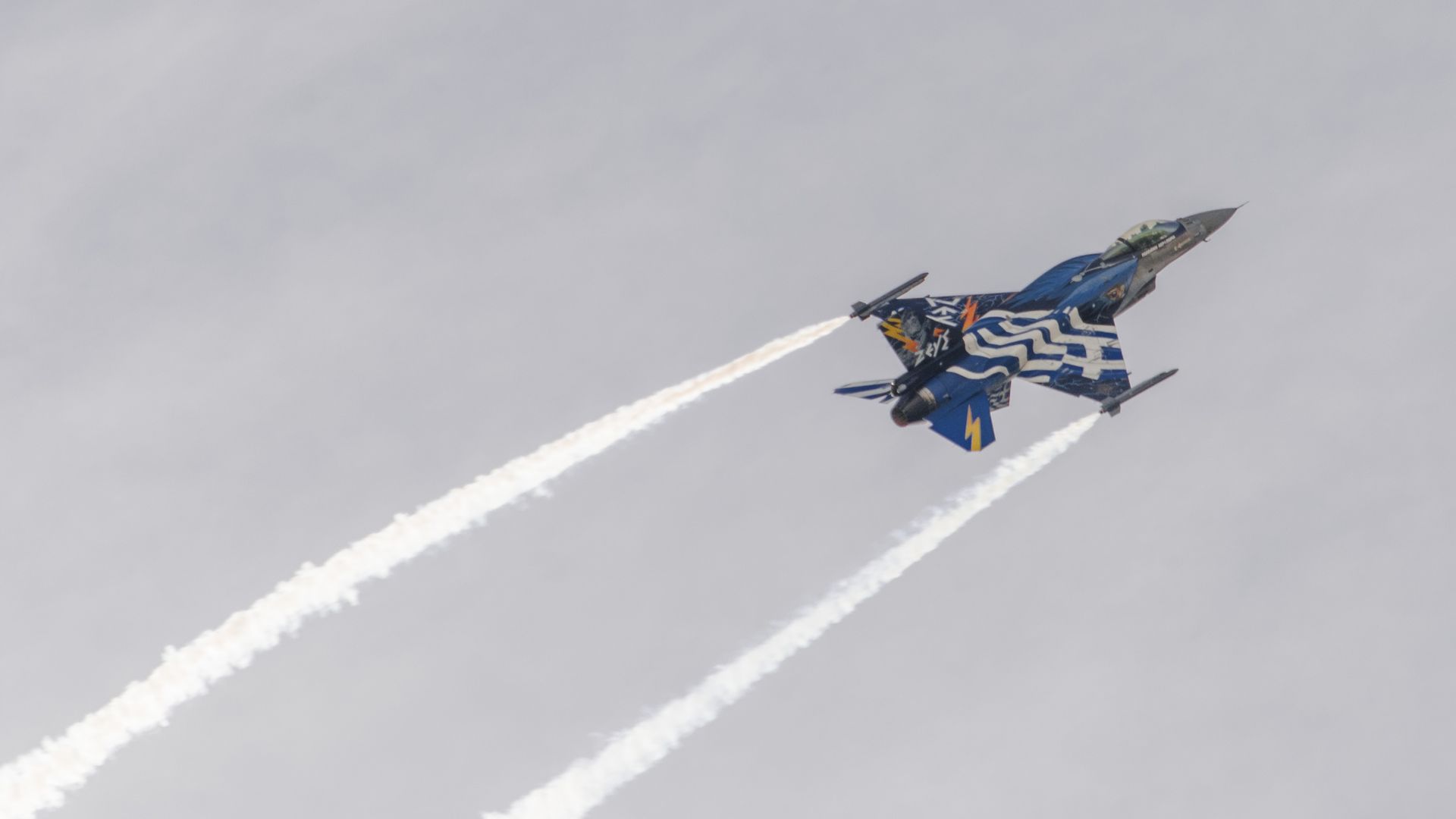 Greek government and military officials on Saturday signed-off on a $1.45 billion deal (1.2 billion euro) to upgrade over half of the country's American-made F-16 military fighter planes, the Associated Press reports.
The details: Over 80 F-16s in Greece's fleet will receive similar capabilities to that of the more sophisticated F-35, without the stealth technology, according to the AP, adding that Greece will pay for improvements through 2027. The U.S. has reportedly agreed to cap payments to $182 million annually after that. Greek Prime Minister Alexis Tsipras is set to make a visit to the White House this coming October.
Go deeper