Facts of the Golden State Killer's arrest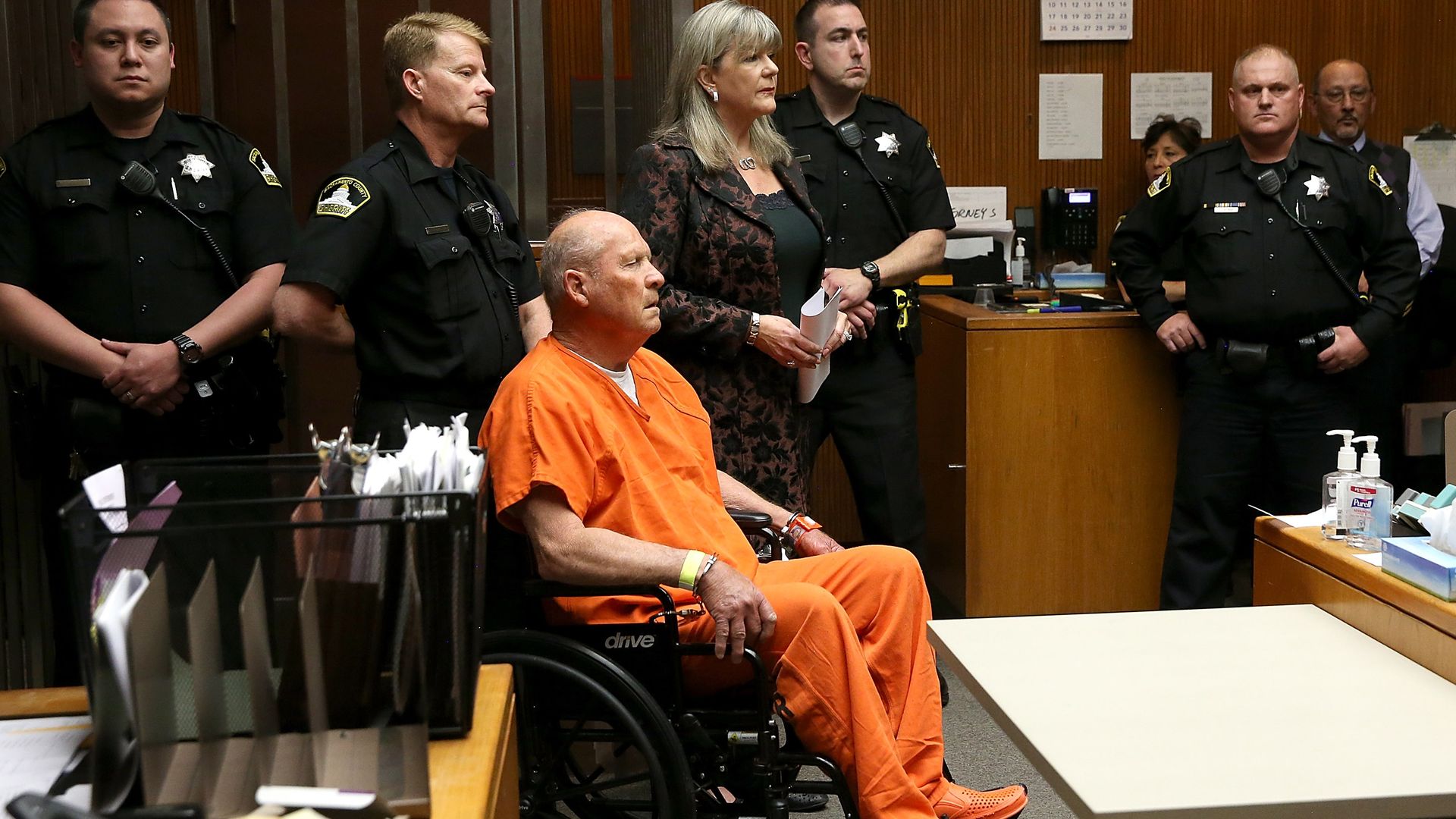 Authorities in California made an arrest this week of who they believe to be the notorious Golden State Killer, who was allegedly responsible for 12 deaths and upwards of 50 rapes in the 70s and 80s, after decades of searching.
The big picture: The methods that got them to Joseph James DeAngelo, 72, on Wednesday, are raising concern with ethicists and scientists about the availability of DNA to law enforcement.
Who is he?
What did he do?
How they found him
Go deeper