Why climate change can't escape Washington's back burner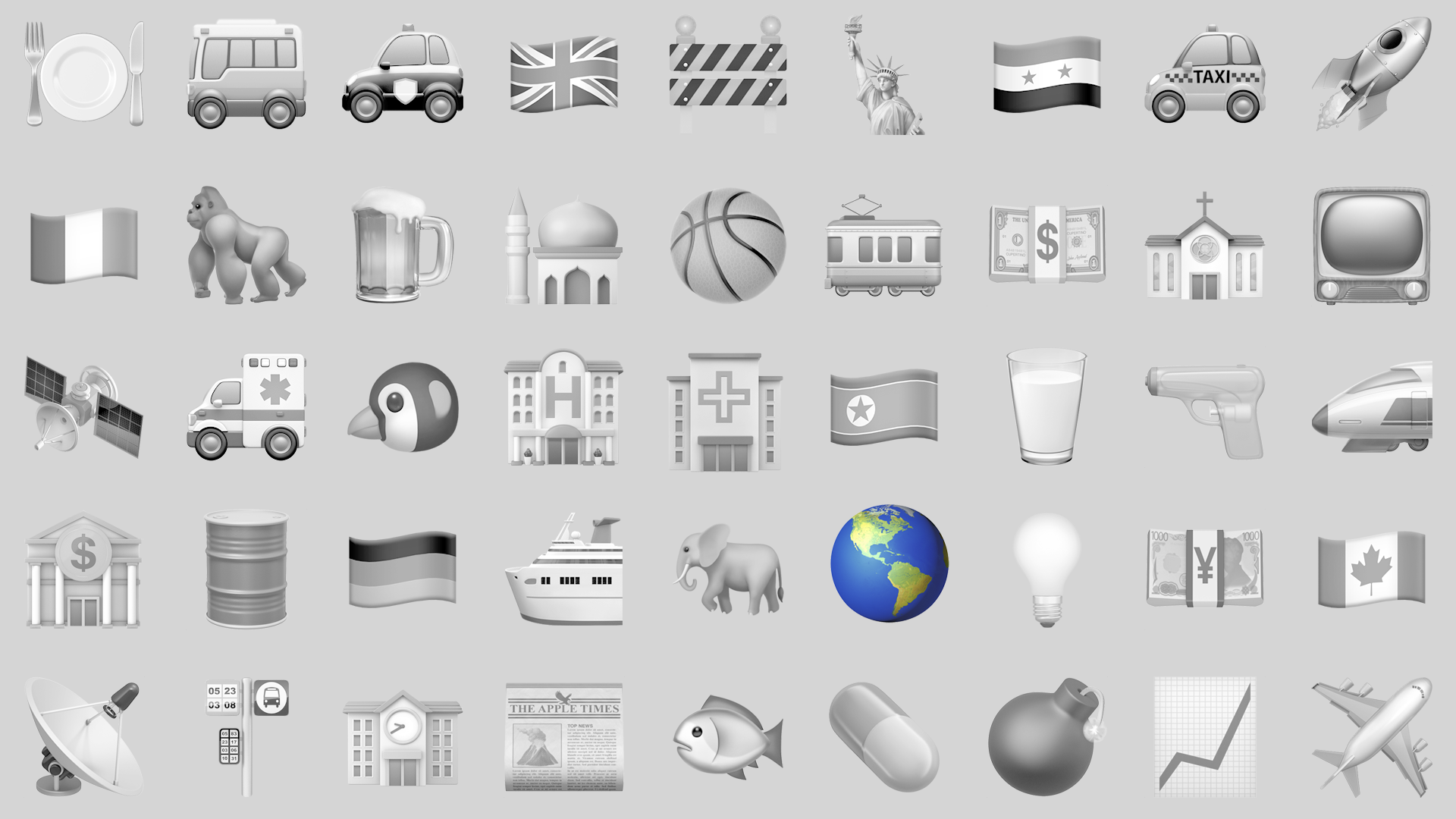 When it comes to federal policy priorities, climate change rarely drives the agenda.
Why it matters: It's one of the biggest issues facing political and corporate leaders, yet it is almost always put behind more imminent priorities. The amorphous, long-term nature of the problem doesn't fit well into political agendas, and companies respond in kind. This dynamic is kicking into high gear under President Trump and a Republican-controlled Congress.
Driving the news: Visiting Washington last week, French President Emmanuel Macron reiterated his support for the Paris climate deal. Yet his emphasis with Trump was on other issues, notably keeping the Iran nuclear deal intact as a May 12 deadline approaches.
And on Friday, when German Chancellor Angela Merkel visited, she didn't mention climate in her public remarks. These two leaders are among the world's most ardent backers of the Paris accord, and this could have been a chance to challenge Trump's decision to withdraw America from it.
"Political and business leaders use political capital where they see some prospect for success, which is quite sensible. So it's understandable why leaders like Macron and Merkel, with many competing priorities like the Iran deal, would focus on those where they see the best prospect for progress, which, unfortunately, does not seem to be climate change with this administration."
— Jason Bordoff, former White House energy adviser under President Obama
Corporations respond similarly to that back burner status. Many companies say they support a price on carbon emissions, but they're not pushing for it in a Congress where GOP leaders are mostly opposed to it. A pair of House Republicans introduced a resolution last week opposed to carbon pricing.
"I don't think they [companies] see the politics lined up to expend their political capital," said Bob Perciasepe, president of Center for Climate and Energy Solutions, an environmental group. Perciasepe's group includes a business council of 33 companies that support action on climate change.
Companies are continuing to address the issue outside Washington, with their supply chains and some state government leaders. Perciasepe said companies aren't pressing Congress because political leaders aren't prioritizing it.
That dynamic infuriates Capitol Hill's most ardent climate advocates. Democratic Sen. Sheldon Whitehouse of Rhode Island says virtually all of corporate America is either actively or passively slowing action on climate change by not pushing Congress, including tech companies such as Google that are taking action on their own.
"They're doing all the right things, and then come to Congress and completely collapse," Whitehouse said in an interview. "They don't even try. Nobody, nobody, nobody lifts a finger here in Congress."
He said companies are worried about political retribution for pushing a controversial issue as they juggle other priorities.
"They have a tax thing or an immigration thing or something else," said Whitehouse, adding that if a single big company wanted to push the issue, it could: "Google alone is too big to punish if they decided to get organized and lean in."
A Google spokeswoman said the company has urged the Environmental Protection Agency not to repeal the Obama administration's regulation cutting greenhouse gas emissions from power plants.
Even former President Obama initially demoted climate policy. In his first term, the White House made the strategic choice to push through a health care bill before climate legislation. That factor was one of many that contributed to Congress ultimately not passing any comprehensive climate bill during Obama's tenure.
Obama did prioritize climate change more in his second term, issuing the EPA carbon regulations and rallying world leaders around the Paris accord. But those were done through executive action, and Trump is now reversing course on both through his own executive moves. Obama's health care law, meanwhile, is still mostly intact.
But like a pan on a stove's back burner, you can't ignore it while focused elsewhere. In the absence of Washington's attention, expect climate action among corporations and state governments to keep partially filling the void. That's apparently what most Americans want, according to a poll set to be released soon.
Seven out of 10 U.S. voters say they want to see more action on climate change from corporations and industry, according to a forthcoming poll by Yale and George Mason universities. That's a larger amount than want such action from Congress (64%) and Trump (62%).
Go deeper