With eye on exports boost, Trump admin revises arms transfer policies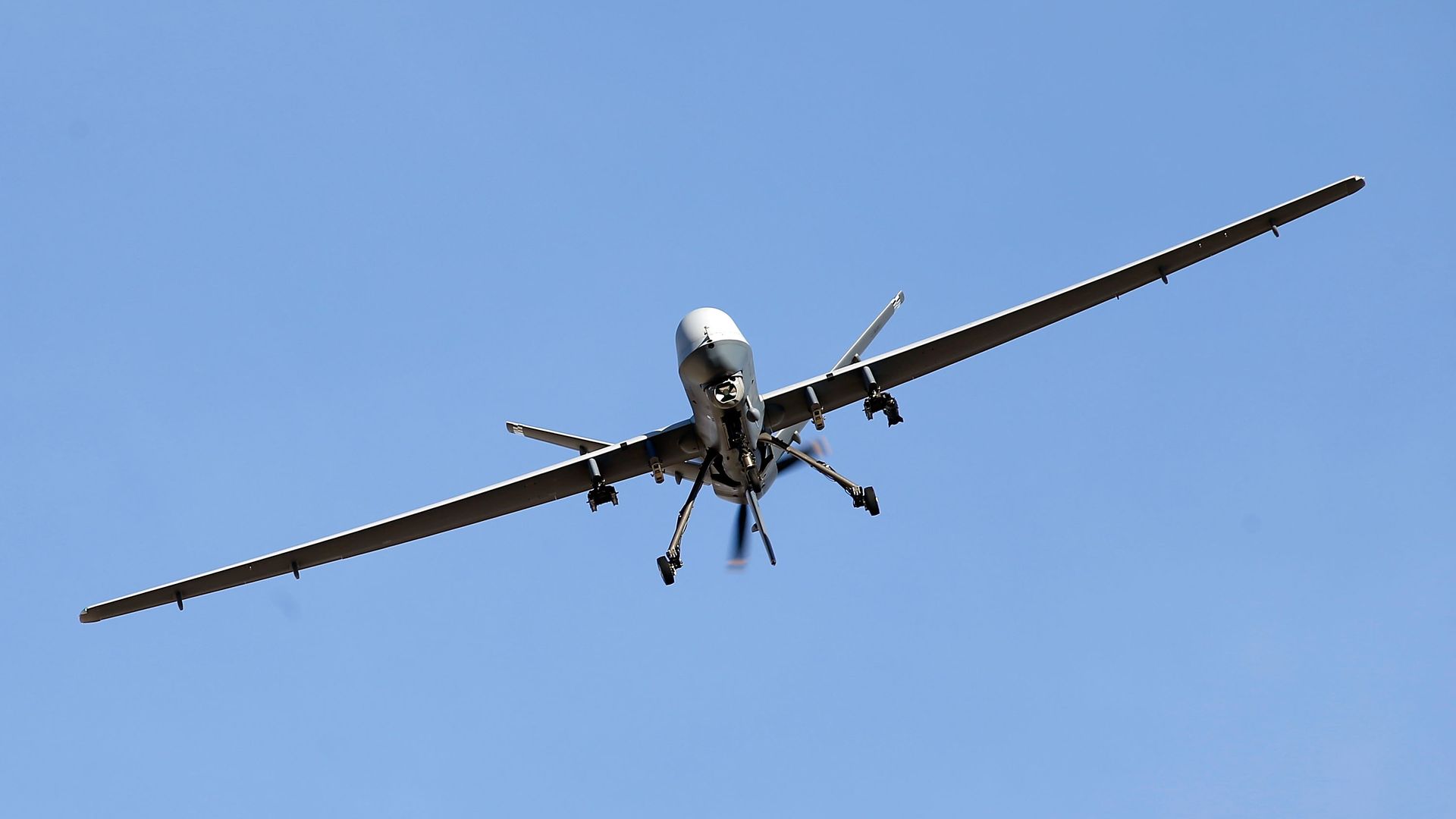 The Trump administration released new conventional arms transfer (CAT) and drone export policies last week.
Why it matters: The policies further Trump's goal of increasing U.S. arms exports, and depart from those of previous administrations by prioritizing economic interests over foreign policy objectives and national security concerns.
The greatest shift in the CAT policy is to drop the past behavior of recipient states as an explicit factor in arms transfer decisions. Instead, the new policy focuses on a variety of risk factors around the transfer; human rights can be considered, for example, but a particular country's human rights or democratic record is no longer determinative. Past transgressions are forgiven and governments receive the benefit of the doubt as long as the sale promotes U.S. economic interests.
The new drone policy makes three main changes:
Allows drones to be sold via the State Department's Direct Commercial Sales program, so industry can negotiate contracts with recipients separate from the U.S. government.
Removes special scrutiny for drones equipped with laser designators, which help guide munitions to a designated target.
Allows for possible, rather than obligatory, enhanced end-use monitoring for drones, which checks whether weapons are in the right hands and the right places and being used in accordance with the terms of transfer.
Both the CAT and drone export policies demonstrate a shift in the U.S. approach to considering arms transfers that places greater emphasis on the U.S. economy and support for the defense industrial base. The policies are focused solely on the near-term benefits of arms sales and overlook the potential negative long-term consequences.
What's next: An interagency group now has 60 days to develop an action plan for implementing the policy across the executive branch.
Rachel Stohl is managing director and director of the Conventional Defense Program at the Stimson Center.
Go deeper