Judge throws out Paul Manafort's civil suit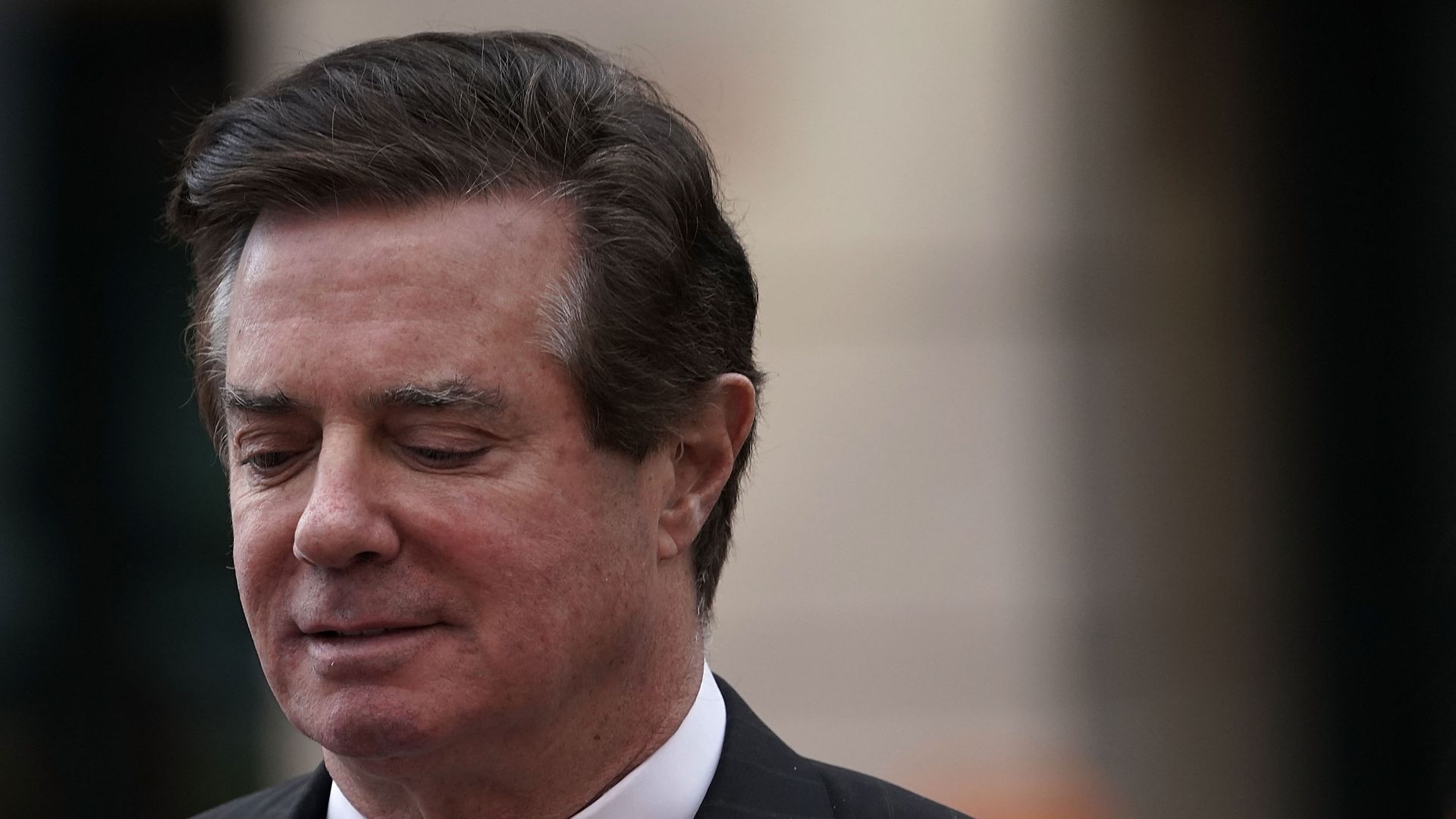 Former Trump campaign chairman Paul Manafort's civil case questioning the scope of Special Counsel Robert Mueller's Russia probe was tossed out by a judge on Friday, the Associated Press reports. Manafort was charged with bank fraud and conspiring to launder money.
The big picture: It was a long shot for Manafort's civil suit to be successful, which argued that Mueller went outside the scope of his investigation by charging him with things unrelated to campaign work. Manafort may face jail time from his charges now that the case is officially thrown out.
Go deeper